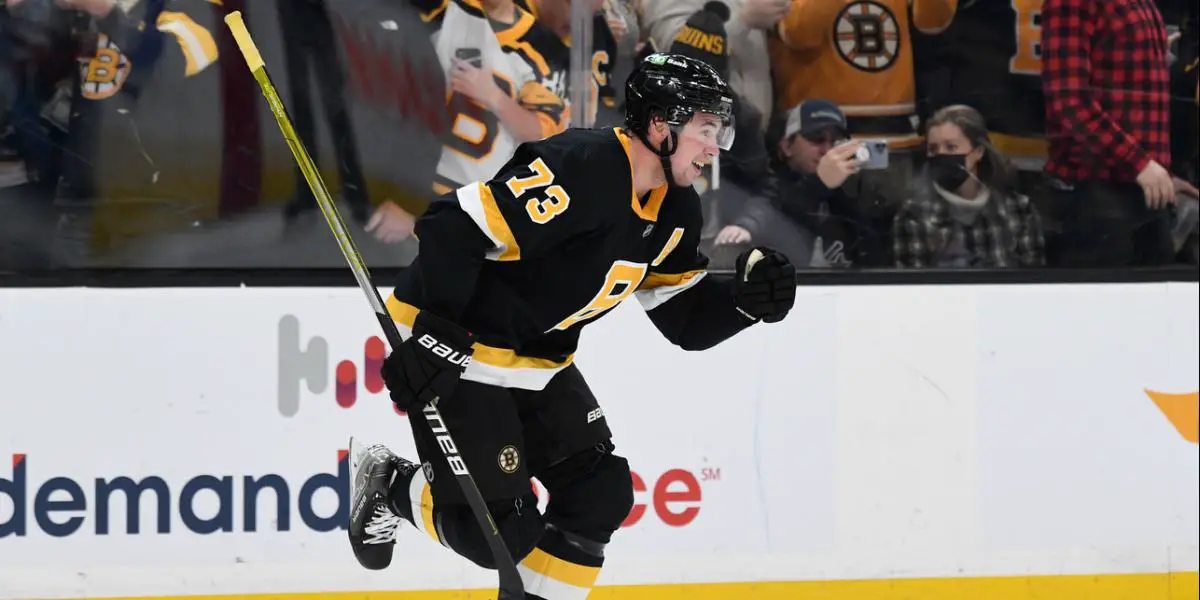 There's no question about it that Charlie McAvoy is the Bruin's best defenseman, as he has taken over that spot from the departed Zdeno Chara and Torey Krug. In just a short time, McAvoy has grown and become the number one elite defenseman the Bruins had dreamed about when they drafted him 14th overall in the 2016 NHL Entry Draft. Now in his fifth season, the 24-year-old is enjoying the best season of his career with highs in goals (9), assists (44), and points (53) while averaging a career-high in ice time.
While McAvoy has been putting career highs this season, he has also shown how clutch he can be as his offensive game continues to blossom. With his goal against the St. Louis Blues on Tuesday night, McAvoy showed his ability to produce when the game is on the line as he joined some pretty elite company in franchise history.
With his beautiful goal in overtime, he became just the third defenseman to score at least four overtime goals in Bruins history. With the goal, he joined Hall of Famer Ray Bourque, the franchise leader with five, and current St. Louis Blues defenseman and former teammate Torey Krug, who has four.
With the Bruins set to celebrate their 100th season in two years, this milestone is especially impressive considering how many great defensemen have laced up their skates for the storied franchise. At only 24 years old and only in his fifth season, it is almost certain that the future captain and top blueliner of Boston will break Ray Bourque's all-time record one day.
Episode 51: Interview w/Jack Ahcan Episode 51 is back in action talking about the New York Paingers ITR bet, Can Buffalo Sabres make the playoffs? Is Vancouver in the wrong on the Boudreau treatment? Is Tocchet the right guy? Is Daryl Sutter the last Dinosaur in the NHL?YouTube: https://www.youtube.com/@insidetherinkTwitter: https://twitter.com/CueTheDuckBoatzFacebook: https://www.facebook.com/Cuetheduckboats/Thanks for listening! Please rate and review our show on your favorite listening platform. Check out our partner's website at www.insidetherink.com for all your latest hockey news. Also, catch all of the games in this year's NHL season by signing up for ESPN+ at Insidetherink.com/ESPN