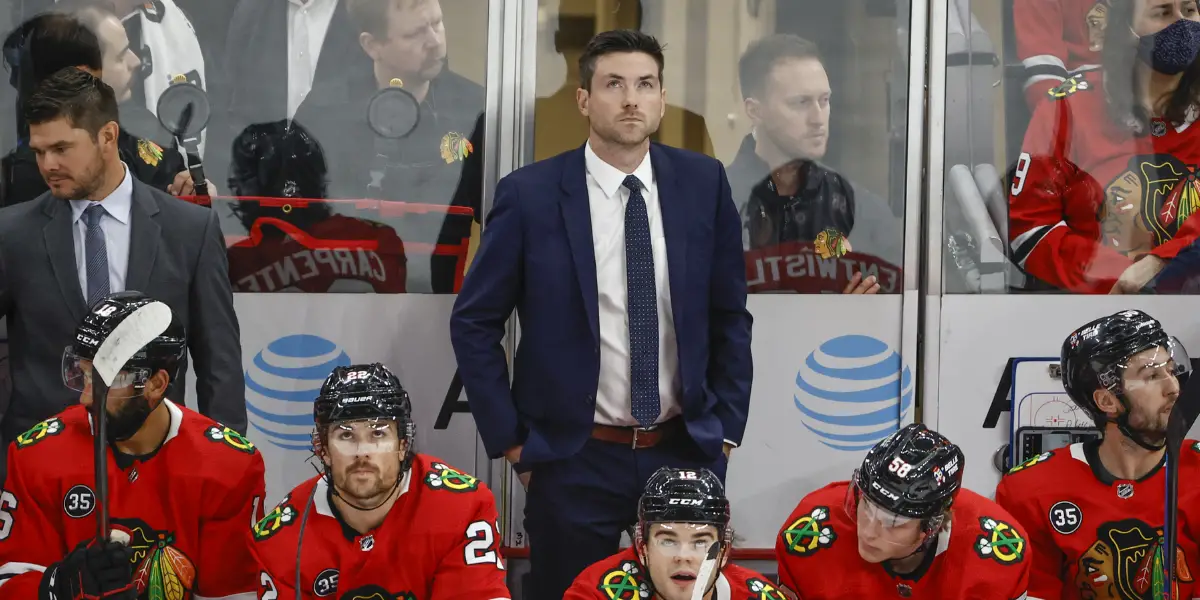 The Chicago Blackhawks took a somewhat surprising approach to their rebuild this offseason when they acquired big-name players like Seth Jones and Marc Andre Fluery. From listening to the fans around the Twittersphere and from talking to league experts, it was a moment where they felt the team was rushing to be competitive because they exist in a competitive market that demands greatness. We are exiting week two of the NHL season, and the Chicago Blackhawks are 8th in the central division and are 0-5-1 to start the season.
Several issues are leading the team to where they are. Still, most fingers are pointed at head coach Jeremy Colliton, who is understandably in some early trouble this season with fans and media alike. In addition to the hot water that Colliton appears to be in, there are numerous rumblings around the possibility of Stan Bowman being in the hot seat.
The real issue here though is Seth Jones playing 100 minutes of 5-on-5 hockey this season in Chicago and being a minus-10. Or, the big trade this off-season which Chicago basically spent nothing to pull off of Marc-Andre Fleury. He has played in a total of four. games and has allowed 18 goals giving him a GAA of 5.75. If you had told anyone this off-season that Marc-Andre Fleury was going to have allowed 18 goals in four games, they would have laughed you out of the room.
The Chicago Blackhawks are about to faceoff in just a couple of hours against the Carolina Hurricanes. This will be a pivotal game for the front office of the Blackhawks and likely an important game for the fan base that continues to hope this team can turn it around. Only being a few weeks into the season, it's honestly shocking that we could talk about the Blackhawks possibly being out of the running already.