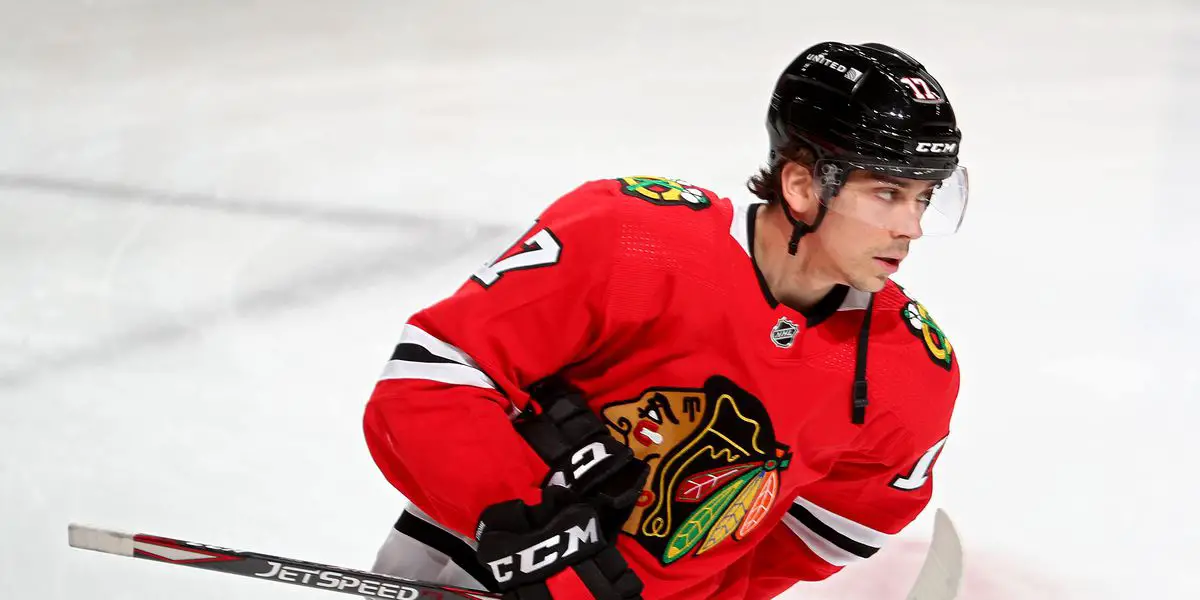 Dylan Strome has had a roller coaster of a career, from having more points than Connor McDavid in juniors. He was then drafted third overall to the Arizona Coyotes. Strome would find himself struggling to get ice time and finally would get traded to the Blackhawks, where his roller coaster of a ride would continue. Strome would be in and out of the lineup early in the season, lacking effort at times and struggling to stay relevant on the ice. Finally, after King healthy scratched Strome in December, Strome has lit a fire under him and is thriving as a top-six center which is constantly winning over 50% of his faceoff draws, a key player on the power play and playing with effort night in and night out. Oh yeah, and producing on the scoresheet. Since December Fifth, Strome has had eight goals and ten assists in twenty-two games. Now Dylan Strome is still young at the age of twenty-four, turning twenty-five in March. Not every player comes in the league and lights it up right away. Some players take time to develop and adjust to the NHL's size and speed. Look at Patrick Kane's recent comments "To be honest with you, keeping a guy that's that young is probably a better solution. can be part of the future here. Especially when you give him a chance, and he shows that he can do it, time and time again." As tweeted out By Ben Pope.
Kane sees the game better than maybe anyone, and he sees Strome has a bright future. Strome has found a way to bring energy every night, and he's playing with effort on every shift, something Strome had been lacking in the past. Strome's recent play shows he can play a consistent game for extended stretches. When you look back over the Blackhawk's recent history, they have been searching for that playmaking second-line center; Strome is that guy.
Chicago's GM (whoever it may be) should seriously look into extending Dylan Strome. His struggles in the previous seasons will give the Blackhawks leverage to keep the cap hit low and get Strome on a team-friendly deal. Strome could get a deal from the 3.5-4.5 million AAV. If the Blackhawks can keep the number closer to 3.5 million, they should jump at this. Chicago could be looking at a young core of Dach, DeBrincat, Hagel, and Strome. Not too shabby. Now, if you tried to trade Strome instead, you'd be looking at a second or third-round pick and a C-grade prospect. Unless a team is willing to "overpay" and sends a late first-round pick, but then you have to hope that that draft pick hits. Why hope when you have the for-sure player in Strome who shows he can score fifty points in the NHL. Yes, Chicago needs to replenish their prospect pool, but trading away a young player is counterintuitive.
Players take time to develop, which is what happens to Dylan Strome. Chicago will need to strike fast and lock Strome up before he plays his way into more money and out of the Windy City. Chicago has let players go too soon too many times in the past. Don't make the same mistake with Strome. Just listen to Patrick Kane.