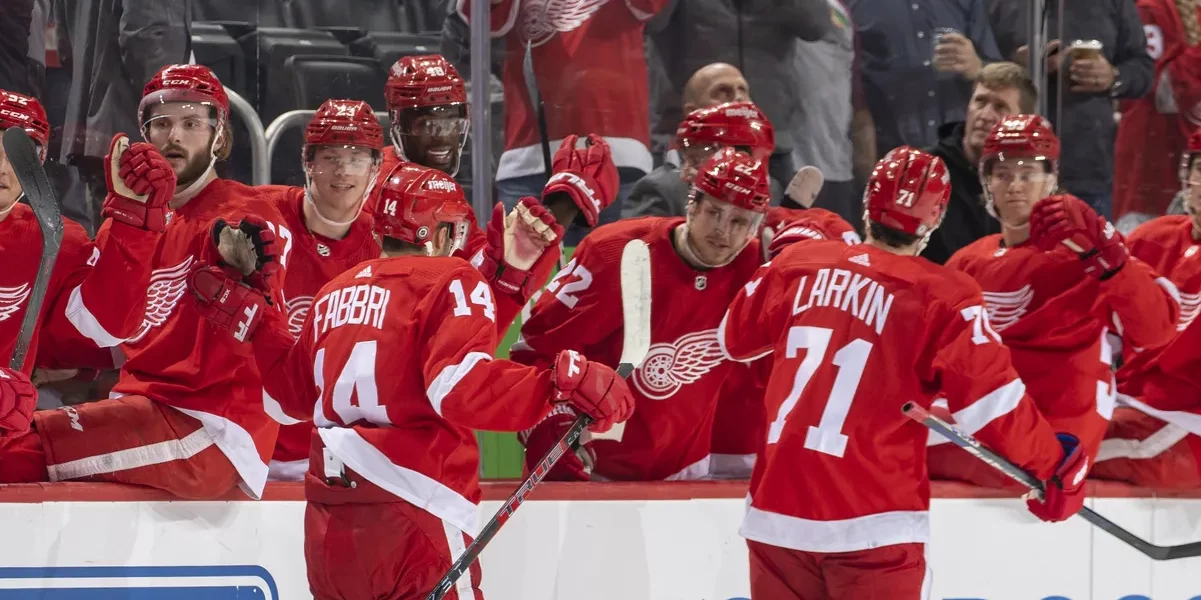 The Red Wings defensive corps has been the subject of discussion in the early part of the season. There were low expectations for most of the defensemen to start the season. The puck movers were expected to be Filip Hronek and off-season acquisition Nick Leddy. Rookie Moritz Seider was still, at the time, very much an enigma. Off-season addition Jordan Oesterle had a reputation as a consistent stay-at-home defenseman, something the Red Wings had plenty of in Marc Staal, Troy Stetcher, Gustav Lindstrom, and Danny Dekeyser. With a personnel group that was supposed to be a clear improvement from last year's corps, what is causing such a massive breakdown?
First, let's look at Danny Dekeyser. When Detroit signed him as a UDFA out of Western Michigan, it looked like we finally had a replacement for the lack of back-end points in the post-Lidstrom era. A herniated disk, among other injuries, has limited his availability his last few seasons which has accelerated his decline. His defensive zone assignments often have him in front of the net, which is likely the worst place to keep him. He has the team's third-worst Corsi against 5v5 of 308 trails only Hronek and Leddy, two blueliners that play two minutes more and are featured on special teams. We know Blashill isn't going to bench him, so now the question is how to mask his deficiencies.
Doug Houda has to take a hard look at the uneven pairs and figure out what's next.
Dekeyser is not the only player immune from bad plays stemming from the mismatched pairings. A slower, older player like DK will need Stetcher or Lindstrom, someone with speed and better positioning instincts. Right now, Blashill is trying to force the Seider/Dekyser pairing, but Seider has worked best with Leddy, which makes sense. They are both skilled skaters, while Leddy has had a long career with his offensive abilities, and Seider still has plenty of room to grow regardless of leading the defense in points.
Stetcher and Staal worked well together last season and, at one point, were among the best in the league. Oesterle and Hronek haven't played much together this season, but defensive zone coverage is a glaring hole in Hronek's game. He is posting career-worst numbers in Corsi/60, and his partner is Nick Leddy, who is just an older version. The lack of LHD options seemingly limits how coverage is deployed but would it even matter?
What and Who is next?
Where does Detroit go from here? Honestly, it depends on what the front office thinks of the state of the rebuild. If the masters of the Yzerplan feel that the rebuild is further along, then exploring a trade to bolster the left side is the best option. Grand Rapids doesn't have much to offer, so looking at someone like Sam Girard could be an immediate solution.
If the Wings feel that there is still a draft or two left from exiting the rebuild, then being patient is all that can be done for the time being.