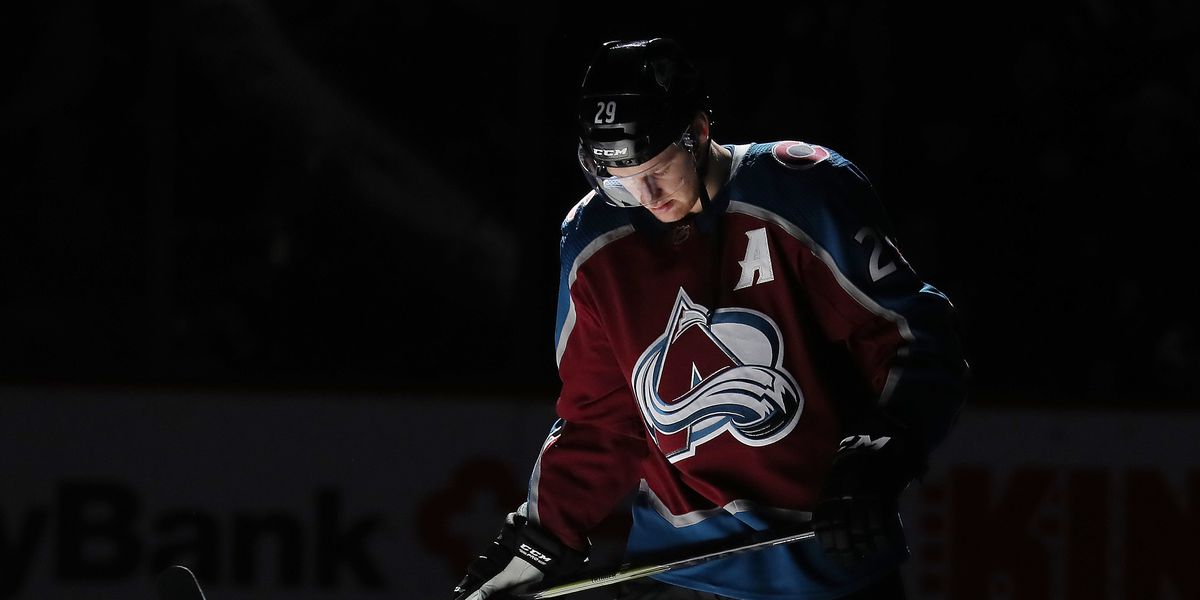 The stage is set.
Youth vs. experience.
The Tampa Bay Lightning will look to become the first team to win three consecutive Stanley Cup championships since the 1982 New York Islanders. Meanwhile, the Avalanche are yearning for their third Stanley Cup title as a franchise and their first since 2001.
The Tampa Bay Lightning will look to win the Stanley Cup for a third consecutive season when they play the Colorado Avalanche in the Stanley Cup Final.
Tampa Bay defeated the New York Rangers in six games, including four straight, in the Eastern Conference final to advance, and Colorado completed a four-game sweep of the Edmonton Oilers on June 6.
While the Avalanche have had plenty of rest, forward J.T. Compher revealed that they hadn't taken their foot off the gas pedal.
"Coaches do a good job of making sure we're working, getting the work in, and it is good to get a little bit of a rest, but we've been through this already in these playoffs where we've had time to get ready for a series," Avalanche forward J.T. Compher said via NHL.com. "It's just keeping your mind in it. you have a little time to relax, but just mentally making sure you're refreshed and focused on the goal ahead."
The Avalanche won both regular-season games against the Lightning, but to put it lightly, that means nothing. This is the Stanley Cup. For context, Henry Tillman beat Mike Tyson twice in the amateurs. But when they met as pros, Tyson put him to sleep in the first round. When the stakes are high, and the lights shine brightest, the best players and fans come to play. This will be one heck of a series.
During the RS games, Avs captain Gabriel Landeskog (two goals, one assist) accumulated three points, and forward Nathan MacKinnon (one goal, two assists) also contributed three points. Goalie Darcy Kuemper went unbeaten with a 2.40 goals-against average, and a .929 save percentage. However, Kuemper has been out of action since leaving midway into Game 1 of the Western Conference Finals against the Edmonton Oilers on May 31.
Of course, Kuemper's absence didn't end up impacting his team, but any slippage against the Lightning could change the series entirely.
Game Changers
The depth of the Avalanche is impressive. With 65 goals scored in 14 playoff games, its top scorer, Nathan MacKinnon, only has 11. When an entire team is contributing equally towards the same goal, that will be a difficult team to stop. And now they are up against perhaps the sternest challenge they will ever face on this stage in this Tampa Bay Lightning squad on the verge of making history that we haven't seen in four decades. This Stanley Cup Final will be talked about for generations to come.
MacKinnon has 18 points in the playoffs, including five power-play goals and a hat trick in Game 5 of the Western Conference semifinals against the St. Louis Blues, the second of his career in the postseason. He will be a threat, along with star defenseman Cole Makar (5 goals, 17 assists), who leads the Avalanche with 22 points.
Goalie Dilemma
As previously stated, Kuemper missed the final three games of the WCF after sustaining an upper-body injury in Game 1. He will be available to play Wednesday, but could Avalanche coach Jared Bednar stick with Pavel Francouz, who has outperformed Kuemper?
Francouz is 6-0 with a 2.86 GAA, a .906 save percentage, and one shutout in six games (four starts). Kuemper is 6-2 with a 2.65 GAA and a .897 save percentage in 10 starts. It will be interesting to see what Bednar decides to do. Francouz did slip a little in Game 4 against Edmonton, so that might be enough for him to go with Kuemper, but is he truly healthy? They have a few days to figure it out.
Powerplay Killa!
The Avalanche had the seventh-best powerplay in the NHL during the regular season, capitalizing on 67 of 279 attempts (24 percent). However, they have picked it up in the playoffs, going 14 of 45 attempts (31.1 percent).
Any lack of discipline from the opposing team could invite the Avalanche to pounce on the net.
How to Watch Game 1
Game 1: Wednesday, 8 p.m. ET (ESPN+, ABC, SN, CBC, TVAS)
Lightning Preview
Stay tuned for Inside the Rink's Nick Krell, who will provide a preview for Game 1 from the Lightning perspective.
The boys are back after a long break but have plenty to talk about as the playoffs are in full swing. We go series by series, looking at how teams have fared so far and who will come out on top. Thanks for listening! Please rate and review our show on your favorite listening platform. Check out our partner's website at www.insidetherink.com for all your latest hockey news.