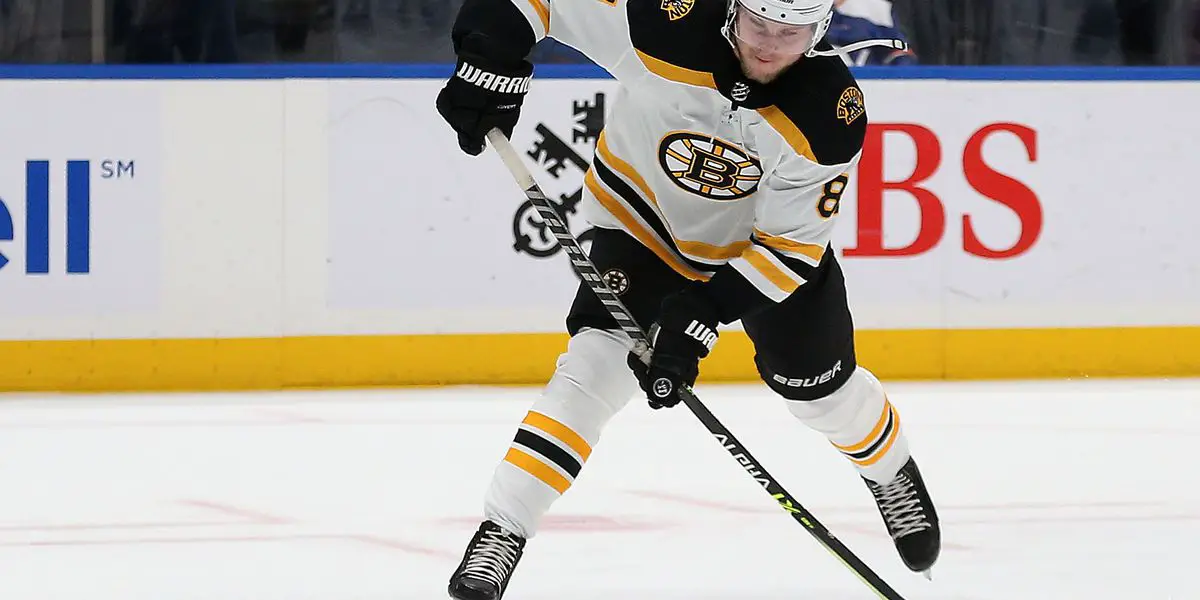 Anton Blidh was unhappy with how he was used with the Boston Bruins last season. On Wednesday, the former sixth-round pick decided to try another team. The Colorado Avalanche signed Blidh to a one-year, one-way 750,000 contract for 2022-23. The 27-year-old forward will have a chance to crack the defending Stanley Cup champions' lineup in training camp.
Blidh played in 32 games with the Bruins last season with two goals and seven assists. The physical forward had 82 hits in 10:44 of average ice time. The former 180th overall pick appeared in just 70 games for Boston over six seasons. The 6-foot-1, 180-pound forward played 278 games with the Bruins' American Hockey League affiliate Providence and registered 46-42-88 with five points in 25 postseason games.
The Molnlycke, Sweden native, expressed unhappiness with being a healthy scratch for Boston last season and was looking for a fresh start. The Avalanche have just under $4 million in cap space remaining with unrestricted free-agent Nazem Kadri still unsigned. The Avalanche are set to visit Blidh's former team on December 3rd in Boston. It remains to be seen if Blidh will be dressed for that game.
The Bruins now do not have any players remaining from the 2013 NHL Draft. Without a first-round pick, the Bruins did not pick until 60th when they selected defenseman Linus Arnesson who did not play an NHL game. The only other pick in that draft to play for the Bruins besides Blidh was third-rounder Peter Cehlarik who played just 40 games in Boston before leaving for the Swedish Hockey League in 2020-21.
The Bruins make history! Patrice Bergeron gets 1,000 points! NHL officials love to disallow goals. Is Patrick Kane a fit and our favorite Thanksgiving sides. Plus Beauties and Benders and more!