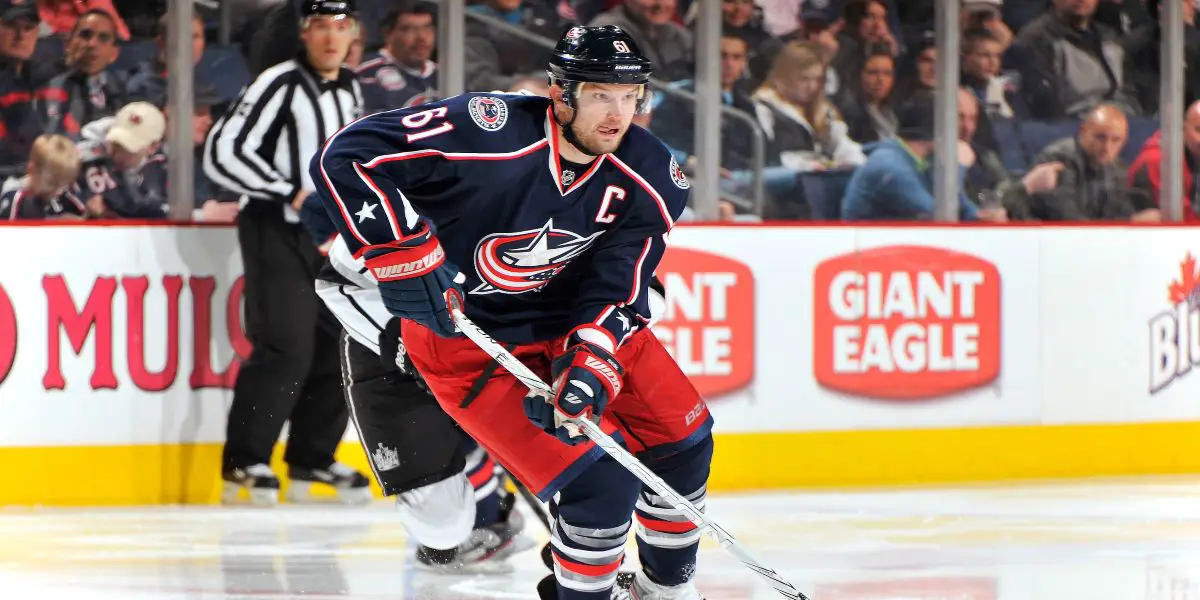 The Columbus Blue Jackets announced today that they will be retiring their first jersey in franchise history. The jersey that will be retired is of the one and only Rick Nash.
Rick Nash played a total of 1,060 games in his impressive NHL career. Columbus drafted him with the 1st overall pick in the 2002 draft. He immediately impacted the organization, scoring 17 goals, 22 assists, and totaling 39 points in his first season in Columbus. Nash would go on to play in 16 seasons totaling 437 goals, 368 assists for an outcome of 805 points. During his tenure in the NHL, Nash held many impressive accolades, but maybe the most impressive was his stint as the Captain of the Colombus Blue Jackets. Most teammates cannot help but go out of their way to say incredibly positive things about Nash. Nash left Columbus during the 2012-2013 season, playing for the New York Rangers. After his time with the Rangers, he played 11 games with the Boston Bruins during the 2017-2018 season, where he would subsequently retire.
The ceremony will be held on March 5th, 2022, in Colombus, when the visiting Boston Bruins (and ex Columbus captain himself, Nick Foligno) will be in town. Be sure to check out what should be an extraordinary ceremony in a lot of ways.