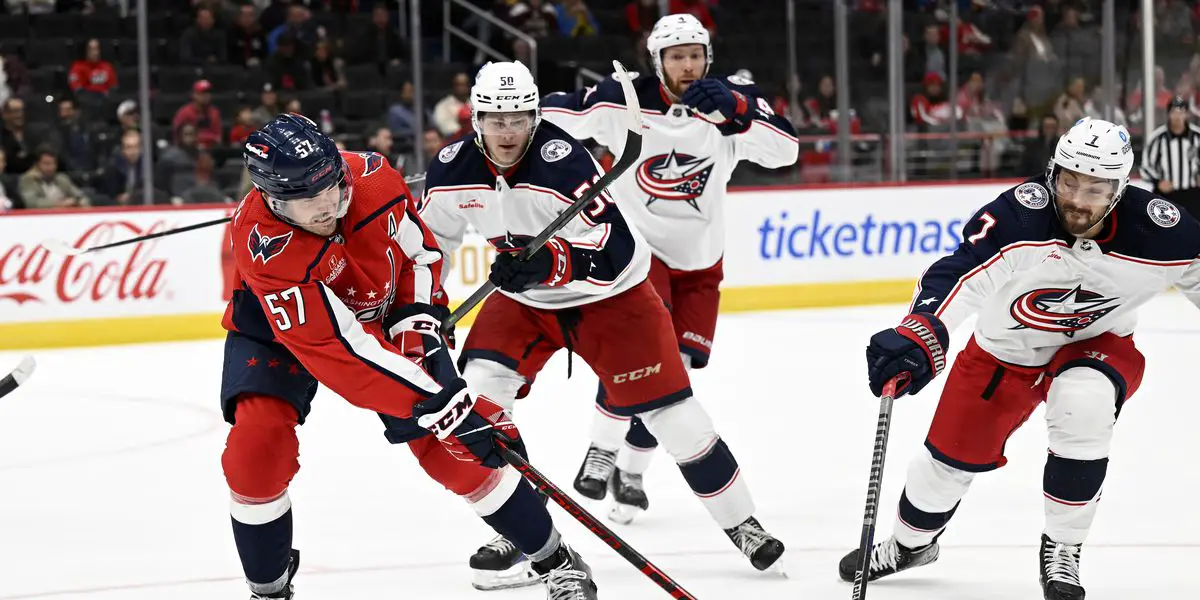 In what was thought to be a lopsided matchup, the Columbus Blue Jackets played with some passion and looked better in a close loss. The Washington Capitals have been on a 12-2 heater since December. The Blue Jackets, fresh off a 4-3 OT win against the Hurricanes yesterday, looked to build on solid play to post back-to-back wins for the first time in nearly two years.
With 38 shots on goal, the Columbus Blue Jackets had a season high in that department. An early goal would be the difference, as Washington would go on to defeat Columbus 1-0. So what did we learn, and have the Blue Jackets begun a better trend?
It was reported that Columbus head coach Brad Larsen had put his team through a hard practice on Friday. The players responded with a solid effort and won Saturday afternoon vs. Carolina. Blue Jackets passes were crisper, defenders stayed in their zones, and boxed players out. While in the offensive end, they got the puck down low and had some very good scoring chances.
Credit Washington goalie Darcy Kuemper for stopping all 38 Columbus shots. The Blue Jackets did not have the quality scoring chances they did a day ago. Still, Columbus was firing away. The Blue Jackets' defense played an excellent game, making it back-to-back for the much-maligned unit.
In years past, a Blue Jackets/Capitals game meant it was going to be physical. That was not the case, as both teams played more with finesse and a tiny hint of physical tempo. Both teams played with speed and pushed the puck up ice.
What we learned is that it seems that the harder practice the Blue Jackets endured Friday has helped the team to gain some focus. Which brings up the question if a hard practice or more should have been done earlier in the season? If this will jump-start a better trend, the verdict is still out. That is certainly the hope, but after just two games since Friday, it is simply too early to tell.
The boys are back after a long break but have plenty to talk about as the playoffs are in full swing. We go series by series, looking at how teams have fared so far and who will come out on top. Thanks for listening! Please rate and review our show on your favorite listening platform. Check out our partner's website at www.insidetherink.com for all your latest hockey news.