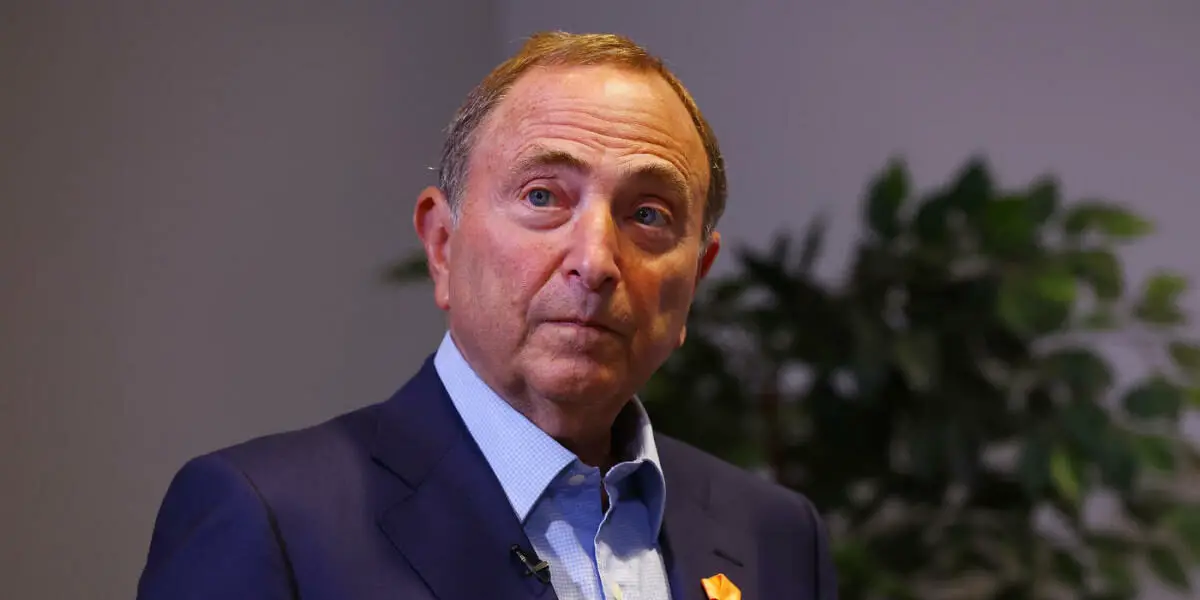 In a press conference on Wednesday, National Hockey League Commissioner Gary Bettman announced record revenues as the league completed an 82-game season for the first time since 2018-19. Bettman stated that the total revenue for the NHL could be in excess of $5.2 billion. However, the commissioner estimated that the salary cap would not see a significant rise for another two to three seasons.
Bettman spoke as the Stanley Cup Final begins Wednesday night in Colorado. The Tampa Bay Lightning seek their third straight Cup and have had to navigate the current salary cap for the past couple of seasons. The team has faced scrutiny for how they have manipulated the cap, and Bettman said Wednesday that there are no plans to change the Long Term Injured Reserve guidelines. As the season ends, the Lightning will be slightly over the cap.
2022-23 will begin on October 11th, and the new schedule will be released in early July, and Bettman announced a "back to normal" schedule. The Winter Classic will be played at Fenway Park in Boston between the Boston Bruins and Pittsburgh Penguins on January 2nd.
Bettman also commented on two franchises in particular. The Arizona Coyotes plan to play home games at Arizona State University's 4800-seat arena, to which Bettman said, "You do what you have to do if you believe in a market long-term." As for the Ottawa Senators, "the ownership is the ownership. The franchise is completely stable and functioning in normal course."
The league seems to have rebounded from the pandemic and is headed for more normalcy. The record-high revenues are a welcome sign for the league and the commissioner.
Season 2. Episode 17. Renewing The Rivalry
–
Bruins Benders Podcast
The Bruins-Canadiens rivalry is renewed. Maine Mariners Goalie Michael DiPietro joins us! What happened in Vancouver? Where do the Bruins need depth the most?  Plus Beauties and Benders.