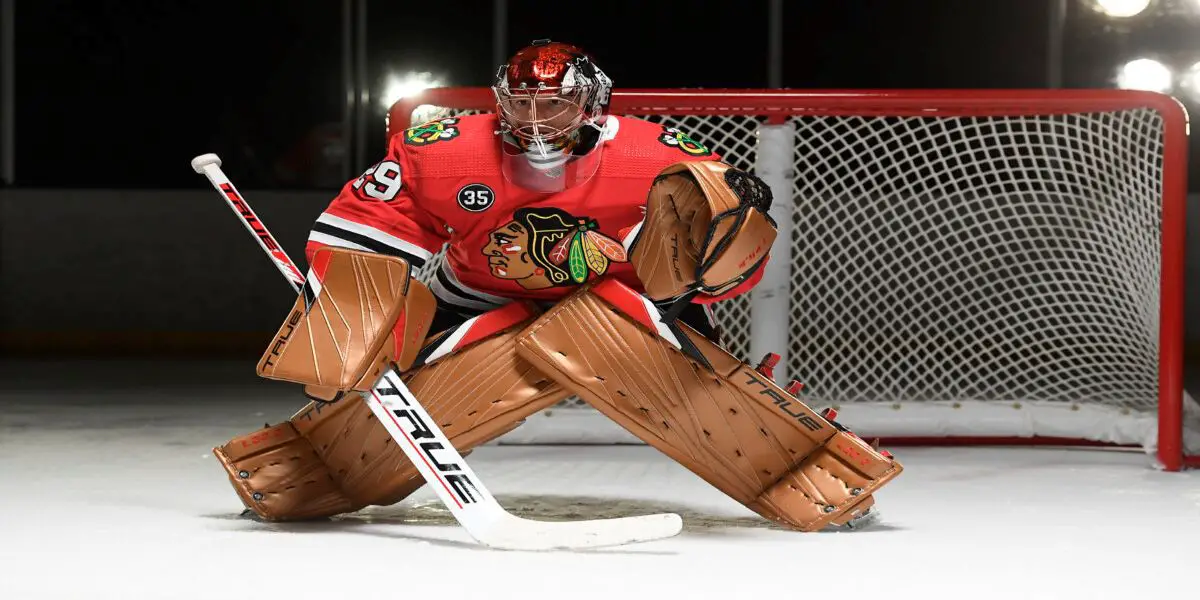 Marc-Andre Fleury has become just the 3rd goalie in NHL history to win 500 games! This is an insane amount of wins, and couldn't come to a better person. Fleury is a lock to be in the hall of fame; this just adds to his legacy. Fleury is one of the most electric goalies ever to play the game. Unless he plays for your favorite franchise, the insane athletic ability that allows him to dive around and make highlight-reel saves will give you a heart attack at times watching.
Fleury was drafted 1st overall by the Pittsburgh Penguins in the 2003 NHL draft. During his 13 year tenure in the iron city, Fluery would play in 691 games, collecting 375 wins. The Flower would also have 44 shutouts in Pittsburgh alone. After winning 3 Stanley Cups, Fleury would be selected by the Vegas Golden Knights. In Vegas, Fleury would quickly become a fan favorite once again. Fleury would win 117 games in just 192 games. But what's even more impressive is he would play in 47 playoff games in just four seasons with the Golden Knights—collecting the victory in 28 of those playoff games. Somehow it took Fleury till his 17 seasons in the NHL to win his first Vezina Trophy in the 2020-2021 season over Tampa Bays, Andrei Vasilevski, and Philipp Grubauer. They played for the Colorado Avalanche at the time.
Vegas would decide to move forward with the Panda, Robin Lehner. Vegas would trade Fleury to the Windy City following the 2020-2021 season. After the Blackhawks slow start, Fleury would take a little longer than most would have expected going into the season. Fleury would still be the Fastest goalie to win 500 games. It's only fitting Fleury would find his way onto an original six team when he joined 2 of the all-time greats in Martin Brodeur and Patrick Roy in this exclusive club.
Is Marc-Andre Fleury the best goalie of all time?