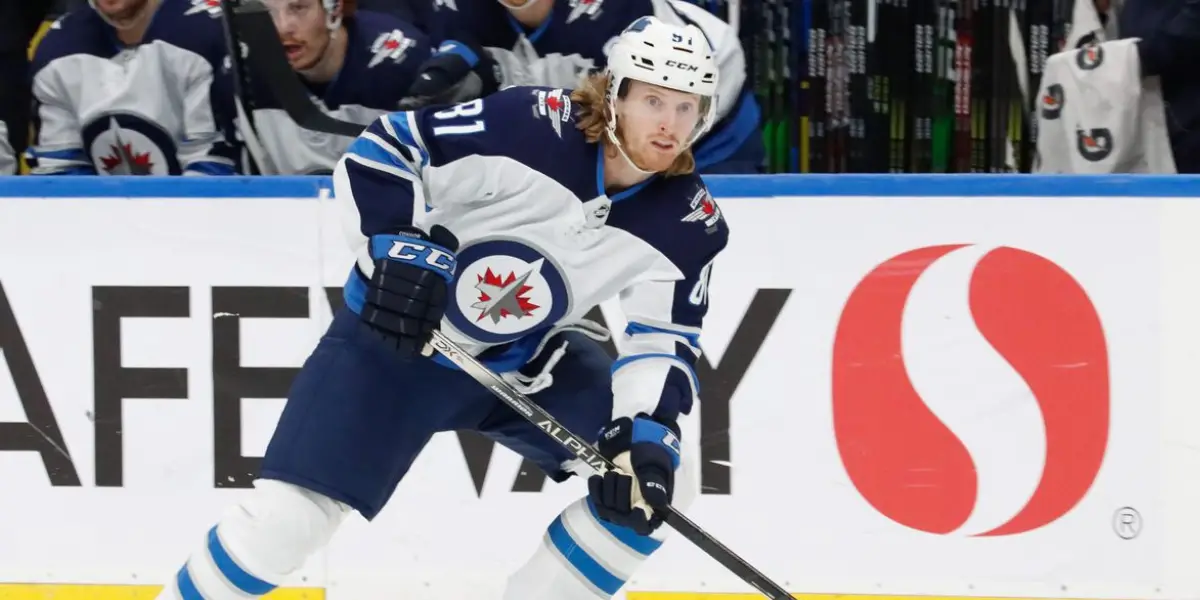 There were a lot of questions surrounding the Winnipeg Jets coming into the season.
How would new head coach Rick Bowness do? How would Blake Wheeler handle not being the team captain? Would the team find a way to get back into the Stanley Cup playoffs?
As of this writing (Wednesday, January 25), it would appear that all is right regarding the Jets. The team is second in the Central Division and sixth in the league with a 31-17-1 record and 63 points.
There is no doubt that Bowness deserves a lot of credit for the team's success so far. The players seem to like playing for him, they appear to believe in his system, and he has made them one of the toughest teams to play against this season.
Another person that deserves a ton of credit is netminder Connor Hellebuyck. Hellebuyck, 29, is having a Vezina Trophy-worthy season as he is 23-13-0-1 with a 2.38 goals-against average, a .925 save percentage, and three shutouts.
Another player that deserves a lot of credit is a player who has never gotten enough in his career. In fact, this particular player has been one of the league's best for the last few seasons.
That player would be Kyle Connor. Connor, 26, leads the team with 57 points this season on 24 goals and 33 assists.
The impressive point total is nothing new for Connor. Here is a look at them over the last few seasons:
2017-18: 57 points in 76 games
2018-19: 66 points in 82 games
2019-20: 73 points in 71 games
2020-21: 50 points in 56 games
2021-22: 93 points in 79 games
As can be seen above, Connor knows how to produce, and he does it at a consistent level. For someone who is just entering his prime, his numbers will probably get even better.
Connor also knows how to put the puck in the net. He is second on the team in goals this season.
Here is a look at his goal totals over the course of his career:
2017-18: 31 goals in 76 games
2018-19: 34 goals in 82 games
2019-20: 38 goals in 71 games
2020-21: 26 goals in 56 games
2021-22: 47 goals in 79 games
In an article over at The Score's website written last Tuesday, January 17, hockey writer John Matisz pointed out the following regarding his goal-scoring prowess:
"Connor has scored the sixth-most goals since 2017-18 – his first full NHL season – but you'd probably be surprised to see his name among hockey's elite offensive dynamos."
"Consider this: Connor's 197 goals in that span are 19 behind David Pastrnak, 17 ahead of Nathan MacKinnon, and 19 ahead of Steven Stamkos."
Speaking of scoring goals, Connor has scored a lot of big ones in his short career. He is the franchise's all-time leader in game-winning goals with 42, including eight from this season.
Connor has also been a key contributor to the team's 13th-ranked power play this season. He has 20 points on the man advantage on six goals and 14 assists.
He is also not afraid to throw the puck on the net. He leads the team with 171 shots on goal and is in a good position to crack the 200 mark for the fourth time in his career.
It is time for hockey fans outside of Winnipeg to recognize just how good Connor is. If you watch him long enough, you will realize and understand why he is one of the best players in the league.
The boys are back after a long break but have plenty to talk about as the playoffs are in full swing. We go series by series, looking at how teams have fared so far and who will come out on top. Thanks for listening! Please rate and review our show on your favorite listening platform. Check out our partner's website at www.insidetherink.com for all your latest hockey news.