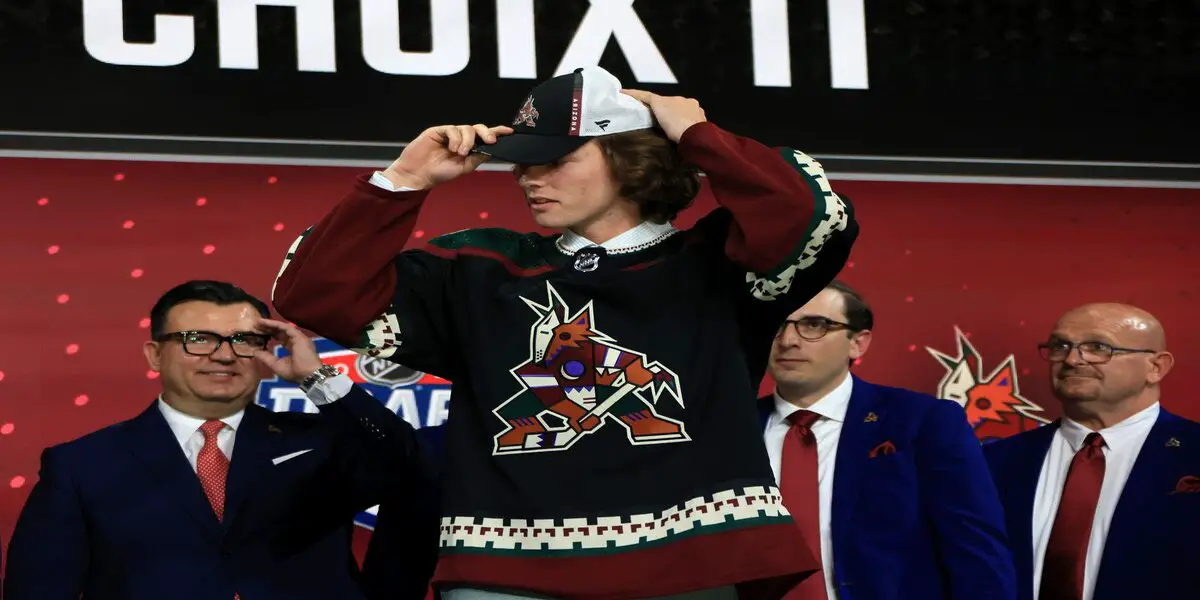 The Arizona Coyotes dominated the NHL Draft, but the opening day of development camp was a disaster.
Conor Geekie, the 11th selection, acquired in a trade with the San Jose Sharks for the No. 27 pick and two second-rounders (No. 34 and No. 45) last week, was injured Monday after taking a big hip check into the boards at the Ice Den in Scottsdale.
While it's unknown who the guilty party is, one has to question why they decided to play so rough on the first day of camp. It's very possible that this was nothing more than an attempt to impress the Coyotes coaching staff. But rather than doing that, this player may have earned himself an early dismissal.
It's reminiscent of sparring in boxing. The goal is to improve by fine-tuning your skills, not take the other person's head off. Of course, accidents happen, but they are almost always avoidable. The player that checked Geekie definitely knew he was one of the top prospects going in and probably should have saved some of that kinetic energy on an actual game.
As for Geekie, it's unclear how injured he is. Reports say he went down awkwardly and had to be helped off the ice. Personnel from the Scottsdale Fire Department and Maricopa Ambulance were spotted at the Ice Den mere minutes after the incident took place, but we're told it was for an unrelated incident.
Inside The Rink will provide additional updates as new information comes in.