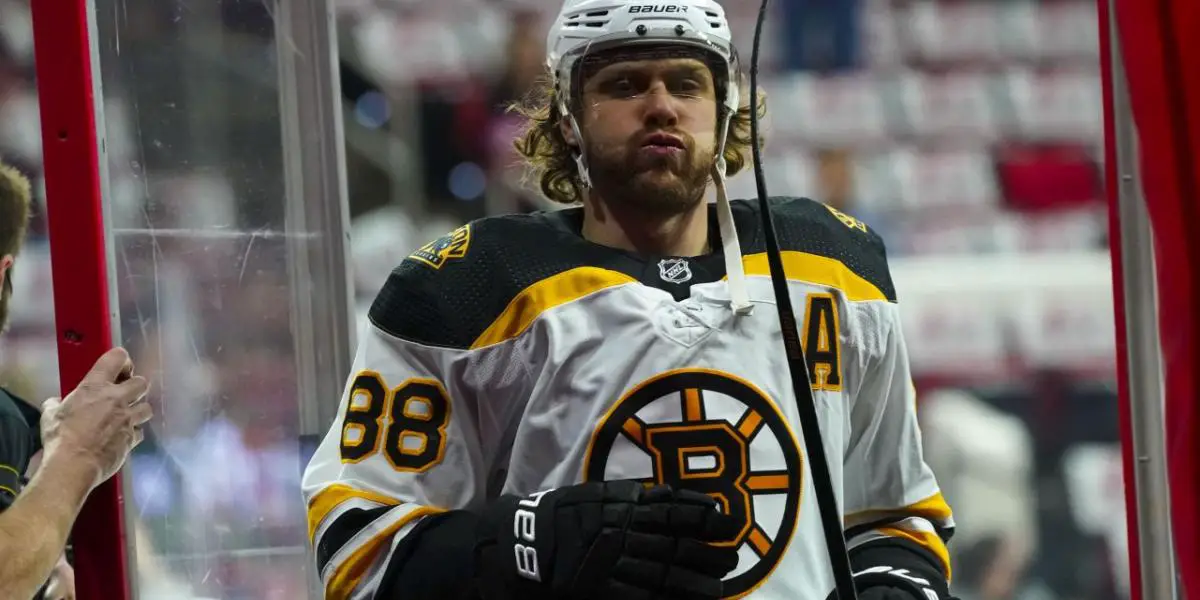 There's no question that David Pastrnak is in for a massive raise from his current $6.67 million a year. The question that does surround the situation is how much are the Bruins willing to pay and what is the number Pasta has in mind. Pastrnak has one year remaining on his current contract, and both sides will try and work out a new deal as the Bruins will not want this to drag out and potentially lose their star winger and top goal scorer for nothing if he hits free agency. Luckily for the Bruins, this off-season has helped them determine the value they should be paying as a couple of star players have signed new contracts that are around what Pastrnak has earned and should receive.
Recent reports were that Pasta would receive at least $80 to $100 million on a max-term deal, which would be an AAV range of $10 to $12.5 million. While this may be reported, it does not seem the AAV will exceed $10 million, especially with the recent contracts this off-season by former Calgary Flames wingers Johnny Gaudreau ($9.75 million AAV) and Matthew Tkachuk ($9.5 million AAV).
The Bruins and Pastrnak will look to get a deal in place before the season starts, with the goal of meeting in September to iron out the details. It is looking more like Pastrnak will receive the same extension that teammate Charlie McAvoy signed at eight years and $9.5 million annually.
The list clearly shows the Bruins should not be willing to overpay for Pasta even though he is a perennial 30-40 goal a-season scorer. An 8-year $9.5 million AAV is the market price for a team's superstar these days, and Pasta is no exception. Hopefully, general manager Don Sweeney can find a way to get the extension done sooner rather than later, as this is one thing Bruins fans should not have to worry about throughout the season.
The boys are back after a long break but have plenty to talk about as the playoffs are in full swing. We go series by series, looking at how teams have fared so far and who will come out on top. Thanks for listening! Please rate and review our show on your favorite listening platform. Check out our partner's website at www.insidetherink.com for all your latest hockey news.