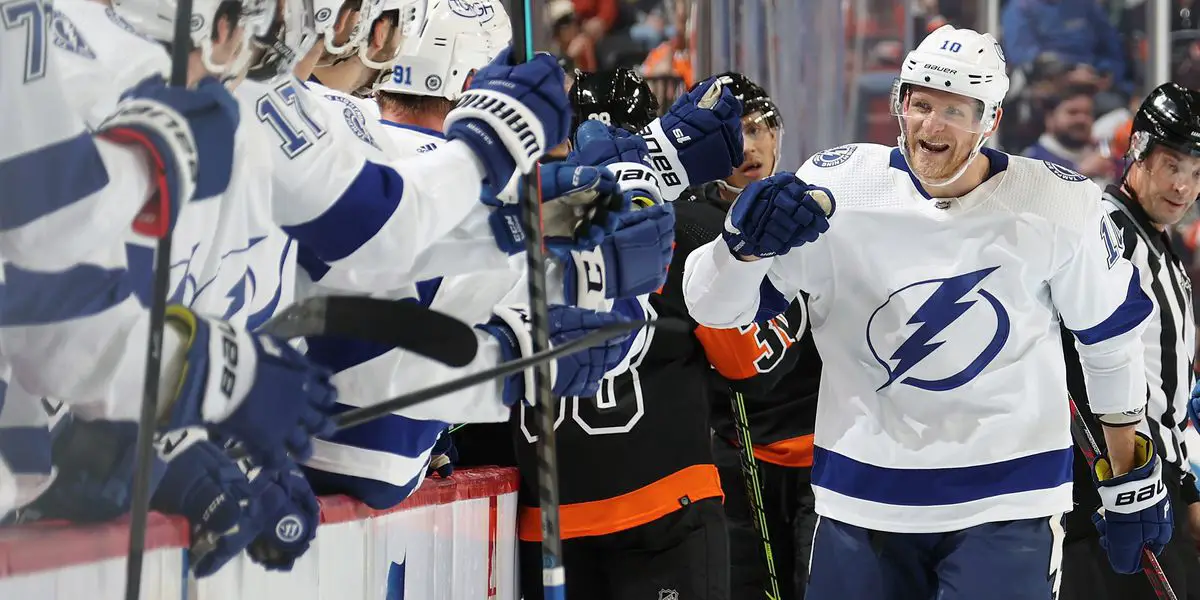 Corey Perry has been around the NHL for a long time now as the seasoned veteran made his debut all the way back during the 2005-2006 season with the Anaheim Ducks. Along the way, Perry has had a successful career as he has recorded 405 goals and 453 assists for 858 points playing for the Ducks, Dallas Stars, Montreal Canadiens, and now the Tampa Bay Lightning.
Perry has been chasing his second Stanley Cup of his career over as he has bounced around teams over the last three seasons. Since he has been bouncing around, he is now in his third straight Stanley Cup Finals with his third different team. Thanks to him finding the back of the net in game three and scoring his first goal of this year's finals, he has now set an NHL record. Perry became the first player in NHL history to score a goal in the Stanley Cup Final with four different teams.
2007 with Anaheim Ducks – 2 goals in 5 games against Ottawa Senators
2020 with Dallas Stars – 3 goals in 6 games against Tampa Bay Lightning
2021 with Montreal Canadiens – 1 goal in 5 games against Tampa Bay Lightning
2022 with Tampa Bay Lighting – 1 goal in 3 games (so far) against Colorado Avalanche
Perry now has 51 goals and 66 assists for 117 points across 187 playoff games. Perry can continue to help his team by scoring goals as the Lightning are currently down 2-1 in the series, with Game four at home coming tomorrow, June 22nd, at 8 pm EST.
Episode 51: Interview w/Jack Ahcan Episode 51 is back in action talking about the New York Paingers ITR bet, Can Buffalo Sabres make the playoffs? Is Vancouver in the wrong on the Boudreau treatment? Is Tocchet the right guy? Is Daryl Sutter the last Dinosaur in the NHL?YouTube: https://www.youtube.com/@insidetherinkTwitter: https://twitter.com/CueTheDuckBoatzFacebook: https://www.facebook.com/Cuetheduckboats/Thanks for listening! Please rate and review our show on your favorite listening platform. Check out our partner's website at www.insidetherink.com for all your latest hockey news. Also, catch all of the games in this year's NHL season by signing up for ESPN+ at Insidetherink.com/ESPN