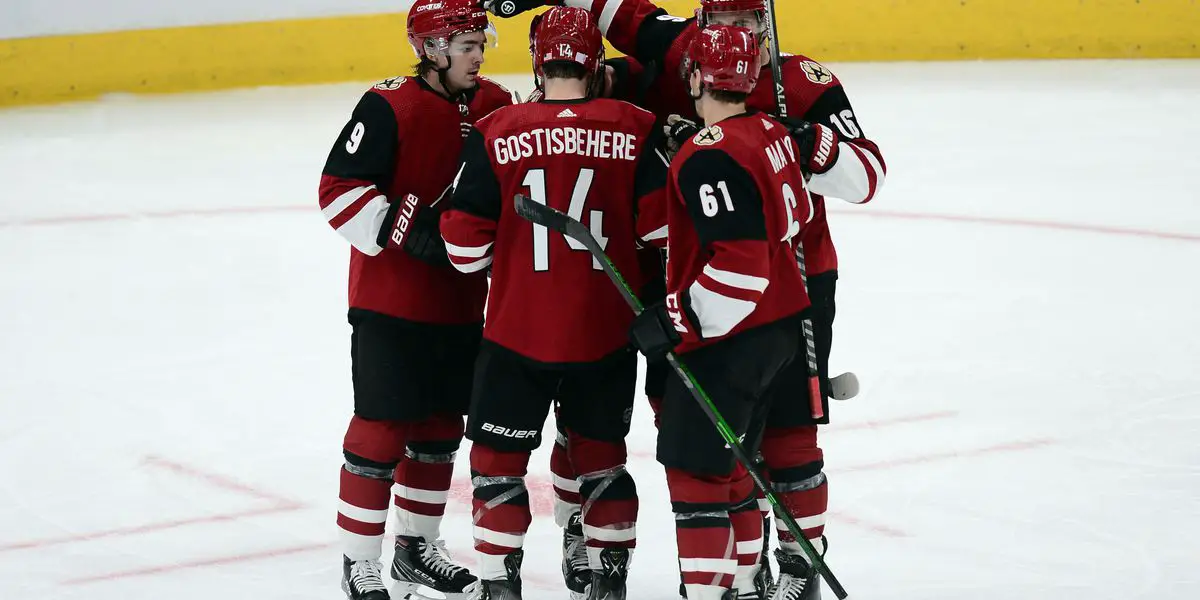 Earlier this week, there were reports from Forbes Editor Mike Ozanian that the Arizona Coyotes were up for sale, and the new owner could potentially move the team to Houston, Texas. While the last few seasons in Arizona have been less than successful on and off the ice, there have been mixed views about the organization's future since they do not have an area to play in the next season. Questions are being raised about a temporary partnership, playing sections of their season at different arenas, or playing in a different market altogether.
There was a quick reaction from the Coyotes organization and NHL in response to this, a very firm NO. Craig Morgan shared a message from Coyotes president Xavier Gutierrez "I am literally flying back from SBJ Dealmakers summit where I presented our Tempe project and again made very clear our intention to being in Arizona. This report is completely baseless, false, and frankly sourceless." NHL Commissioner Gary Bettman also commented on the reports calling them "completely false."
Arizona is currently at the beginning stages of a full-fledged rebuild with Bill Armstrong at the helm. Armstrong has put together a possible eight picks in the first two rounds of the 2022 NHL Draft, and he still has some deals to be made as the season progresses with the likes of Phil Kessel, Ryan Dzingel, and Anton Stralman. Even though draft picks are never a sure-shot NHL player, the future is looking bright with some of the young talents on the Coyotes, such as Clayton Keller, Barrett Hayton, and Jacob Chychrun. Arizona's organization has a future worth looking forward to, wherever they may end up.
My thoughts on the Coyotes are pretty simple, the team has struggled to have success for the last decade, they continue to struggle in attendance, and now they don't have a rink lined up to play in next season. Although the organization is working on getting an arena in Tempe, AZ, it doesn't look as if this plan will be ready for the team's immediate future. New ownership could be the best thing to happen to the Coyotes, likewise with a move outside of Arizona. Houston is one of the largest cities left in North America that does not have an NHL team. Houston would also give the Dallas Stars a new rival, which Arizona currently doesn't have any natural-born rivalries, although that isn't helped by the team not being competitive.
While the NHL currently sits at a perfect 32 teams with eight in each division, a simple move to Houston would not cause any harm to the current NHL construct. That being said, unless Gary Bettman and Arizona ownership are not telling the truth in their statements, it doesn't seem likely for a relocation. This led me to a different thought; with Houston and Quebec both looking to acquire an NHL team potentially, could the NHL do a double expansion? The pandemic has impacted league revenue. If you weren't sure of it last year, jersey ads for teams this year should cement that fact for you. Could the NHL decide to use both Houston and Quebec as the way to continue the financial growth of the league? Seattle paid an expansion cost of $600 million, and Fenway Group just purchased the Pittsburgh Penguins for just shy of $900m. Would it be out of the question to see a $700 million price tag on Houston and Quebec? I say yes, although two more expansion drafts would be brutal on the existing NHL teams, growing the league and sport as a whole is only going to help improve the NHL's salary cap situation moving forward.
We definitely won't know the answers to some of these questions for quite some time, but there is definitely some exciting conversation to be had.