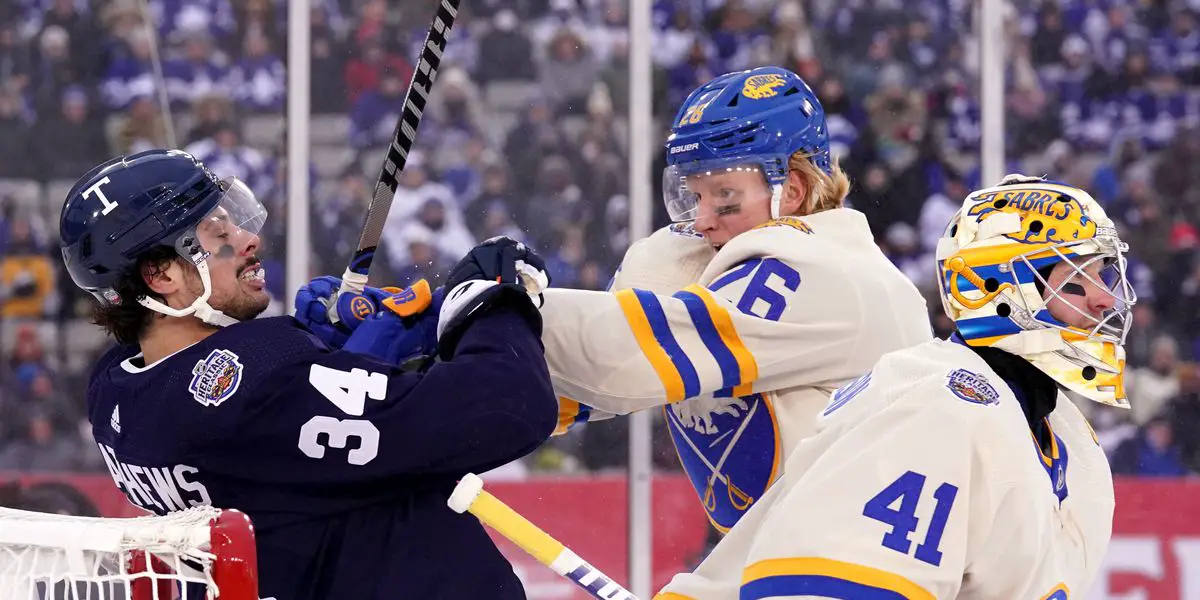 There is no doubt that being a Buffalo Sabres fan is not easy.
For starters, they do not make the Stanley Cup playoffs a lot. Year in and year out, they end up close to the bottom of the standings and end up watching the postseason instead of playing in them.
Secondly, the Sabres give their fans false hope. The team usually gets off to a great start, and then they fall out of contention quickly.
Lastly, it is tough for Sabres fans to expect anything different from their favorite team. Things have been bad in Buffalo for a long time, and the fans have become used to it.
Fast forward to this season, and things appear to be on the upswing. As of this writing (Tuesday, January 24), the Sabres are 24-19-3 for 51 points, putting them three points behind the Pittsburgh Penguins for the second wild card spot.
With good reason, forward Tage Thompson is getting a ton of credit for the team's relative success this season. Thompson, 25, is first on the team with 32 goals and 63 points.
With that said, one other player on this team deserves a lot of attention for helping the Sabres become a relevant team again. That would be the first overall pick of the 2018 NHL Entry Draft, Rasmus Dahlin.
For starters, Dahlin, 21, is having a great season offensively. He is second on the team with 53 points on 14 goals and 39 assists and second in the league in points by a defenseman.
Speaking of being one of the main offensive contributors on the team this season, Dahlin has been a key performer on the league's sixth-best power play this season. He is second on the team with 23 points with the man advantage.
Dahlin is also logging huge minutes for the Sabres this season. He averages 26:01 minutes a night, which is third in the league among defensemen.
Lastly, he has been a physical presence on the ice this season. He has thrown 64 hits this season and is first on the team with 60 penalty minutes.
What makes this even more impressive is that Dahlin has not yet reached his prime. He is still just 21 years old and will only get better from here on out.
If the Sabres manage to find a way to squeak into the postseason, Dahlin will end up being one of the main reasons why.