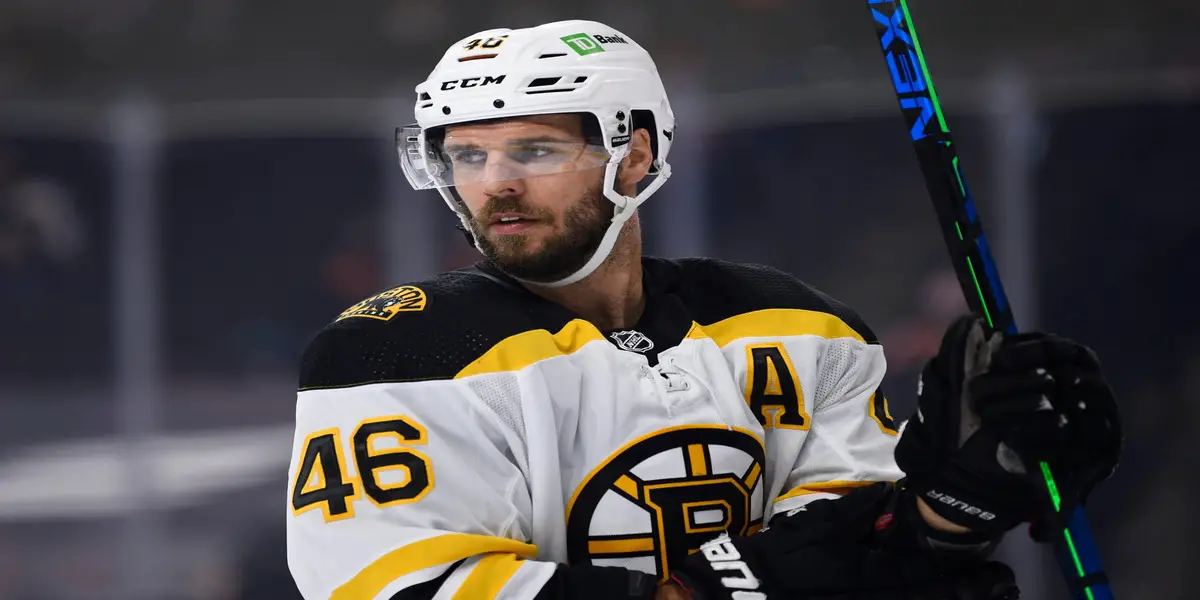 Boston Bruins veteran center David Krejci will miss the rest of the regular season as he hopes to make his return to the ice when the B's begin their journey to the Stanley Cup.
According to Bruins head coach Jim Montgomery, he is optimistic that Krejci will return for Game 1 and added that "today was his best day" as the center skated by himself before the B's morning skate. According to Montgomery, fans in Boston shouldn't worry as Krejci is "100 percent" ready for the playoffs, and the Bruins are just being careful and managing his workload.
Krejci's final game of the season came on April 1st, and he will miss the final six games of the season as he deals with a lower-body injury. The center played 70 games after spending one season away from the NHL and tallied 16 goals and 40 assists.
The center will be a crucial part of Boston's run to the Stanley Cup. He is the mastermind behind the "Czech Line" comprised of the center, David Pastrnak, and Pavel Zacha. The line has combined for 97 goals and 125 assists with two games left in the 2022-23 season.
With Krejci at 100 percent, Bruins fans should be excited. While this regular season was record-breaking and impressive in its own right, the job isn't done yet. The Stanley Cup is the ultimate goal, and if Boston is unable to lift the trophy at the end of the season, they will be looking back at this season as a major missed opportunity.
Season 2. Episode 38. Special Guest Terrence Wallin
–
Bruins Benders Podcast
Maine Mariners Coach Terrence Wallin makes a return visit to recap the season. Should the Bruins make room for Tyler Bertuzzi? Will the Bruins move some core pieces? I guess there is more time for golf and more!