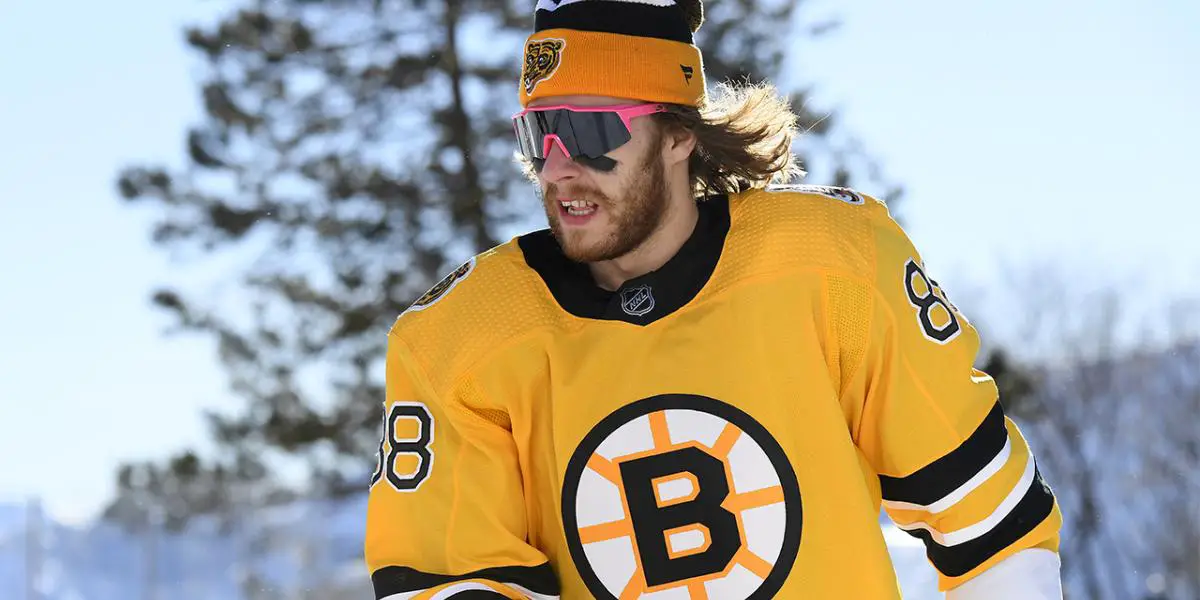 Today, the Boston Bruins benefitted from being fully healthy during their 3-1 win over the New York Rangers. It is coming at the right moment as the B's now have four regular-season games remaining before taking on their first-round matchup with the opponent still to be determined. The Bruins returned David Pastrnak, Hampus Lindholm, and Linus Ullmark today as all three were instrumental in the win, especially Pasta and Ullmark, as they showed up the most.
While it was great to see Pastrnak back on the ice, it was even better as he showed no signs of rust as he got things going for the Bruins towards the end of the first period. With 35 seconds remaining in the first period, Pastrnak buried a shot into the back of the net as he beat Igor Shesterkin to give the Bruins a 1-0 lead heading into the second. It's been no secret the Boston power play has struggled since Pastrnak first went down, but today he showed that he can right the ship and get the power play back on track.
Pastrnak's assist in the second period helped the Czech native reach a new milestone in his career. Thanks to his two points today being his 39th goal and 34th assist, Pastrnak reached the 500-point milestone, becoming the third-fastest Bruin who debuted with the team to reach that mark as he did in 508 games. The only two who did it faster are Hall of Famers Bobby Orr (396 games) and Ray Bourque (484 games). Pasta now has 239 goals and 261 assists for 500 points in his career as the 25-year-old is just getting started and looks to hit the 1000-game and 1000-point mark just as quick.
The boys are back after a long break but have plenty to talk about as the playoffs are in full swing. We go series by series, looking at how teams have fared so far and who will come out on top. Thanks for listening! Please rate and review our show on your favorite listening platform. Check out our partner's website at www.insidetherink.com for all your latest hockey news.