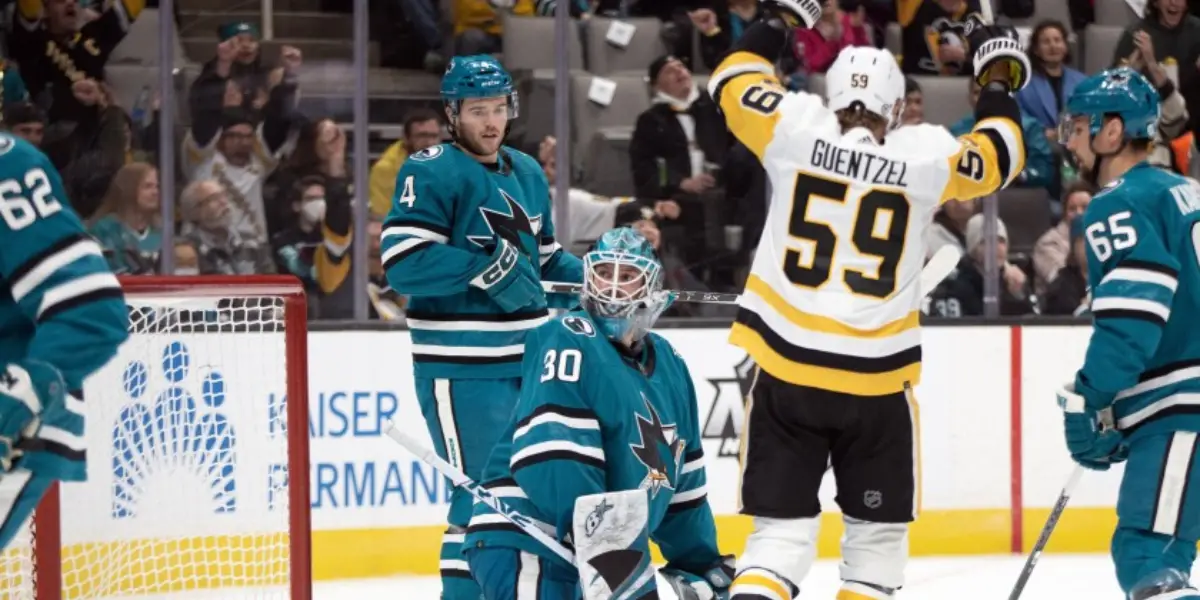 The Pittsburgh Penguins defeated the San Jose Sharks 3-1 last night at SAP Arena. 
Goalie Casey DeSmith made 38 saves, forward Sidney Crosby had three assists, forward Rickard Rakell had a goal and two assists, and forward Jake Guentzel had two goals for the Penguins. The Pens improved to 27-17-9 on the season. 
Forward Timo Meier scored, and goalie Aaron Dell made 25 saves for the Sharks, who dropped to 17-27-11 in their first home game since January 18th. 
Rakell opened the scoring for the Penguins less than six minutes into the first period after burying home a rebound Dell couldn't control. It was his 15th career goal against the Sharks, the most he has against any opponent in his career. 
At 11:33 in the second, Guentzel made it 2-0 Pens from a feed from Crosby. Crosby has at least a point in 10 of his last 11 games and has 41 assists this season. It's the 14th time he reached that mark in his career, which is the most among active players. 
At 15:57 of the third, Meier got the Sharks on the board, flying up the ice and holding off a Penguins defender to fire a shot past DeSmith to make it 2-1. With 38 seconds left, Guentzel scored an empty net goal to make it 3-1 Penguins. 
Sharks forward Logan Couture played in his 900th career NHL game. 
https://feeds.transistor.fm/cue-the-duck-boats-pod