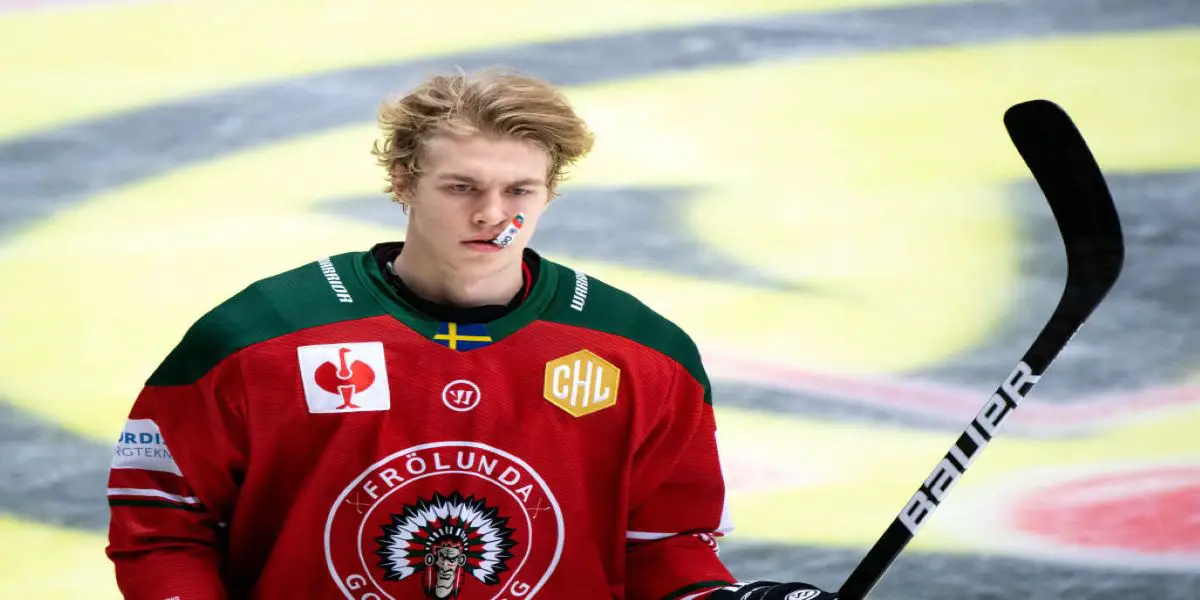 Detroit Red Wings General Manager Steve Yzerman selected Simon Edvinsson sixth overall in the 2021 Entry Draft. In April, Edvinsson signed his three-year entry-level contract with the Red Wings. It is expected that Edvinsson will make his North American debut next season.
Was Simon Edvinsson the best defenseman selected in the draft?
Deep Entry Draft
The 2021 Entry Draft didn't have any generational superstar prospects, but it was loaded with top prospects throughout most of the first round. In the Covid-shortened 56-game season, the Detroit Red Wings finished 27th out of 31 teams in the overall standings. With Seattle entering the league and guaranteed a top pick, Detroit once again dropped one place in the draft lottery and slipped to sixth in the first round. Most hockey pundits had defenseman Owen Power as the top-ranked player in the draft. From there, it was anyone's guess as to what order players would be selected in the first round. Steve Yzerman selected Simon Edvinsson with the sith pick and the third defenseman drafted behind Power and Luke Hughes.
Excellent Two-way Defenseman
With several defensemen due to become free agents, the Detroit Red Wings were in dire need of a top-four defenseman who could play with Moritz Seider and Filip Hronek. When Yzerman added Edvinsson, he was selected ahead of fellow Swedish forward William Eklund and Barrie Colts defenseman Brandt Clarke. The 6'5″ Edvinsson was viewed as a diamond in the rough, a player with tons of potential but unpolished at this point in his career.
Back to Sweden
Simon Edvinsson went unsigned after the draft. At 18 and with only 10 SHL games to his credit, Steve Yzerman decided to let Edvinsson ripen for a season in Sweden. It was an excellent decision as Edvinsson played 44 SHL games and scored two goals, 17 assists, 19 points, and a +13 rating. Edvinsson also won the eliteprospects.com Award as the best junior-aged played in the SHL. He also led all junior-aged players in assists. Edvinsson played two games in the World Junior Championships before it was postponed. He scored one goal and added two assists in dominating fashion to start the tournament. He will likely play for Sweden when the tournament resumes this summer.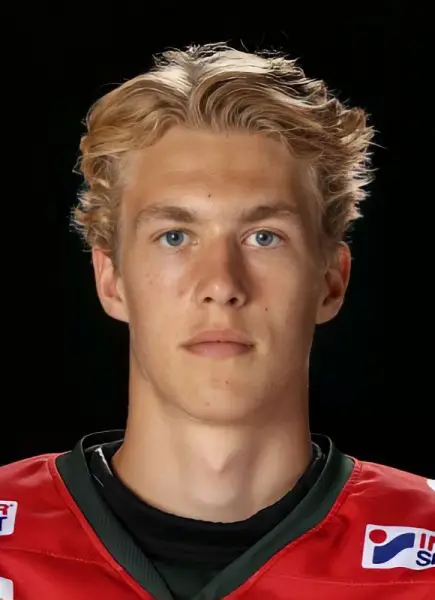 Three-Year Entry Level Contract
In April, the Detroit Red Wings signed Simon Edvinsson to a three-year entry-level contract. This contract will start next season when Edvinsson will make his North American debut. His cap hit if he plays in the NHL is $925,000. If he plays for Grand Rapids (AHL), he will be paid $80,000.
Where Should Edvinsson Play in 2022?
It will be interesting to see where Edvinsson plays next year. Steve Yzerman likes his prospects ready to contribute in a big way once they reach the NHL. Edvinsson has already proven that he can play against men in a professional league. He may need some adjustment time playing on the smaller North American ice surface. With several openings on the left side of Detroit's defense, Edvinsson will be given every opportunity to win an NHL roster spot in training camp.
Prediction
My prediction is that Simon Edvinsson will start the season in the NHL with Detroit. He has all the tools to be a terrific defenseman with the Red Wings. There may be some adjustment needed on the smaller ice, but Edvinsson is big and can pass and skate better than most defensemen in the Detroit system. I believe that he is ready for the NHL.
It should be fun watching Simon Edvinsson mature and play solid defense for the Detroit Red Wings.
After beating two top-ten teams in the NHL, the Red Wings have dropped three straight and are facing a crossroads. In this episode we look at what the future may hold for key players, the current roster construction, and the performance form the youth! Please rate and review our show on your favorite listening platform. Check out our partner's website at www.insidetherink.com for all your latest hockey news.