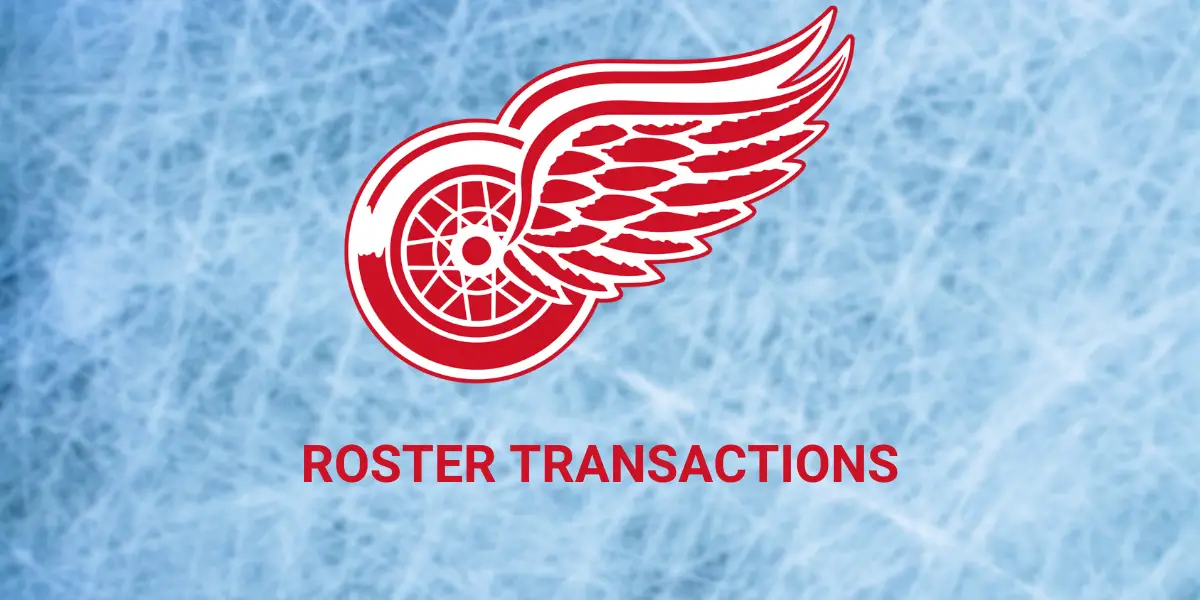 The Detroit Red Wings completed their trip to Sweden, coming home with only one point after losing to the Ottawa Senators in overtime on Thursday afternoon. Then they lost a game they led most of the way 3-2 to the Toronto Maple Leafs on Friday. They will next play on Wednesday against the New Jersey Devils. When they take the ice for that game, they will not have Austin Czarnik, as he was placed on waivers today. It will be known at 2:00 PM tomorrow if he passes through waivers, as the other 31 teams have a chance to claim him; if he does clear, he will be sent down to the Red Wings AHL affiliate, the Grand Rapids Griffins. The move makes sense as the Red Wings have been healthy at the forward position with the return of Robby Fabbri, who played in back-to-back games this week for the first time this season, and Czarnik has been a healthy scratch. This could also be a move that would allow the Red Wings to call up a defenseman if needed due to Jake Walman being injured in yesterday's game.
Austin Czarnik By The Numbers
Czarnik is in his eighth season, having played for the Boston Bruins, Calgary Flames, New York Islanders, Seattle Kraken, and the Red Wings for the last two years, including this season; he has played in, including this season, recording 51 points on 18 goals and 33 assists. In his first season with Detroit last year, he played 29 games and recorded five points, coming on three goals and two assists. This season for Detroit, he has played in six games and recorded two points coming on assists; he hasn't played since November 9th in Detroit's 3-2 loss to the Montreal Canadiens in overtime.  
Episode 6. Early Trade Season
–
Inside The Rink
In episode 6 of the Inside The Rink Podcast, Tyler, Matt, and Connor return to business. This week, we are starting a new segment, "On The Shelf," an injury report from around the league. This week's show covers all-time leaders in empty net goals, the Washington Capitals cold start has turned into a torrid November, the Golden Knights presented US President Joe Biden with a golden hockey stick during their White House visit, which candidates should be selected for the 2024 Hockey Hall of Fame Induction, Carolina has stumbled out of the gate, and their Captain has called out his teammates, Firing Jay Woodcroft has lit a small fire under the Oilers roster after seeing 3 straight wins. Lastly, is it time for the early season trades to erupt? We discussed all the teams primed to make some moves prior to the Trade Deadline.For more ITR: https://insidetherink.com/How to support us and our sponsors: ESPN+ –  https://insidetherink.com/espnFanatics – https://fanatics.93n6tx.net/c/3080932/586570/9663Draft Kings – CODE ITR