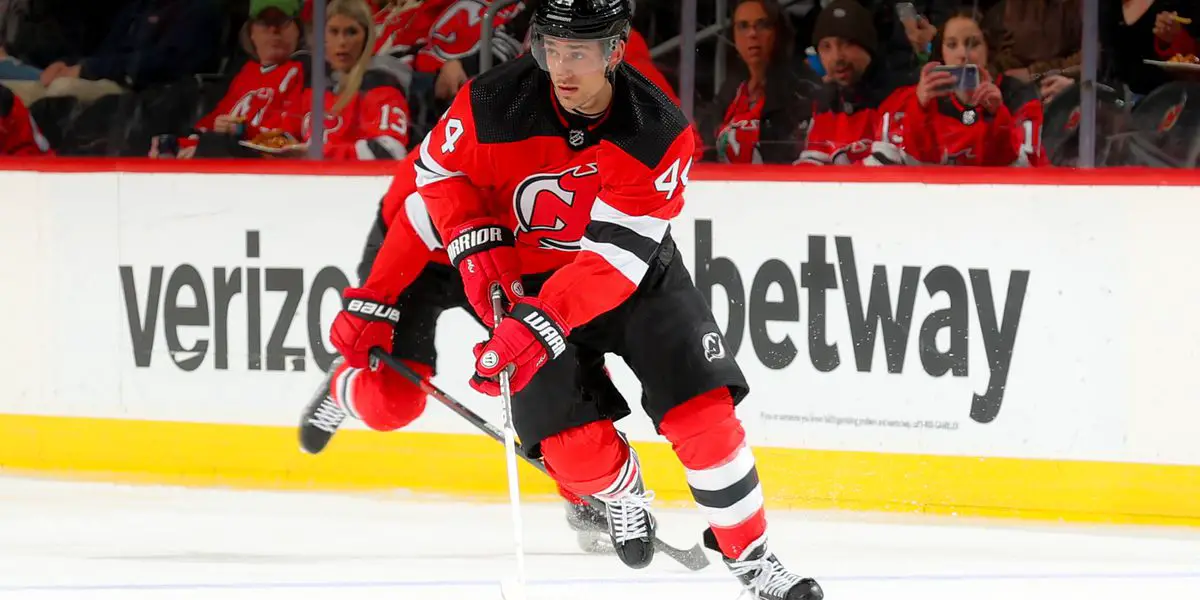 Overview
The New Jersey Devils continue to lock up their in-house players. After finally locking up star winger Jesper Bratt, the team turned its attention to its next winger. Long-time Devil Miles Wood signed a one-year contract with $3.2 million on August 4th. He avoided arbitration which was a plus, but he is a pending unrestricted free agent once this upcoming season concludes. Either way, this was good for the team and the player. 
The Player
Wood is entering his eighth season and has played them all in New Jersey. He became a full-time player during the 2016-17 season. Wood had his best season during the 2017-18 season, which saw him score 19 goals, 13 assists, and 32 points. He has been a steady depth presence for the Devils and has consistently hit the 20-point mark. This past season he only skated in three games due to a nagging hip injury and a lengthy rehabilitation process. Now that he is back to full health, a bounce-back season is in the works. 
Why This Benefits The Devils
Wood is a great depth piece, and the way he plays the game is good for the lineup. He plays with speed and has no issue getting in on the forecheck and being physical. His presence in the bottom six and being able to contribute should go a long way for the Devils' offense. Now that he is healthy, it will be fantastic to have him in the fold and see what he can bring. 
The boys squeak in an episode before Jake heads off to Florida. They touch on the Bruins' recent milestones, especially Bergerons 1000 points. They head over to the metro to see can Pittsburgh and Washington turn things around before heading out west to take Shane Wright and the Seattle Krakheads.Thanks for listening! Please rate and review our show on your favorite listening platform. Check out our partner's website at www.insidetherink.com for all your latest hockey news.