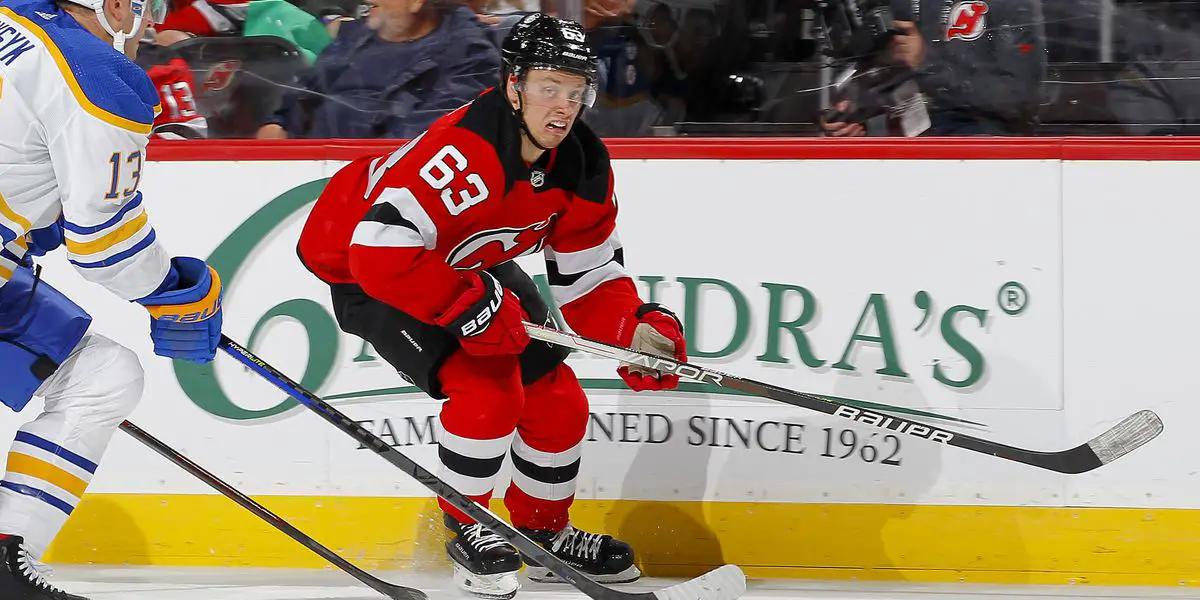 The Contract
Of all the team's moves, none are more significant than Jesper Bratt. After months of waiting and wondering, the time has come, and a contract has been signed. Avoiding arbitration, the New Jersey Devils have signed Jesper Bratt to a one-year contract that carries a cap hit of $5.45 million. Bratt will be an RFA next season while also having arbitration rights. But let's not worry about that, Bratt is a Devil, and that's a good thing.
Bratt's Stats
The former sixth-round pick has made good use of his time in New Jersey. Bratt has spent the last five seasons with the New Jersey Devils. In his first four seasons, he has consistently hit the 30-point plateau. This season though, he took his game to new heights and had a career year for the Devils. In 76 games played, he scored 26 goals, 47 assists, and 73 points. He led the team in points and was nearly a point per game player. Bratt went on to set career highs in points, power-play points (18), shots on goal (197), and ice time (17:26). He had a great year, and it is something he can build off of now. Fun fact, given his age at 23, he was the youngest skater to finish with 70 or more points. Scott Gomez and Patrik Elias were the only two skaters to do it.
How This Impacts The Devils
Even though it is a one-year deal, Bratt makes the Devils a better team. He developed great chemistry with Jack Hughes, and his offensive production bolstered the top six. The top-six unit looks better than a season ago, and overall an already good offensive team should be a much better one. After inking Ondrej Palat in free agency, having him and Jesper Bratt help form a balanced top-six unit. According to Daily Faceoff, the top-six should look like:
Palat Hischier Bratt
Sharangovich Hughes Mercer
Bratt could always swap with Mercer, and coaches can shift lines, but that is a good-looking top six, especially with Bratt officially locked in.

Overall this is a good deal for the Devils and the player. It would be better if it were long-term, but that can come quickly.
The boys are back after a long break but have plenty to talk about as the playoffs are in full swing. We go series by series, looking at how teams have fared so far and who will come out on top. Thanks for listening! Please rate and review our show on your favorite listening platform. Check out our partner's website at www.insidetherink.com for all your latest hockey news.