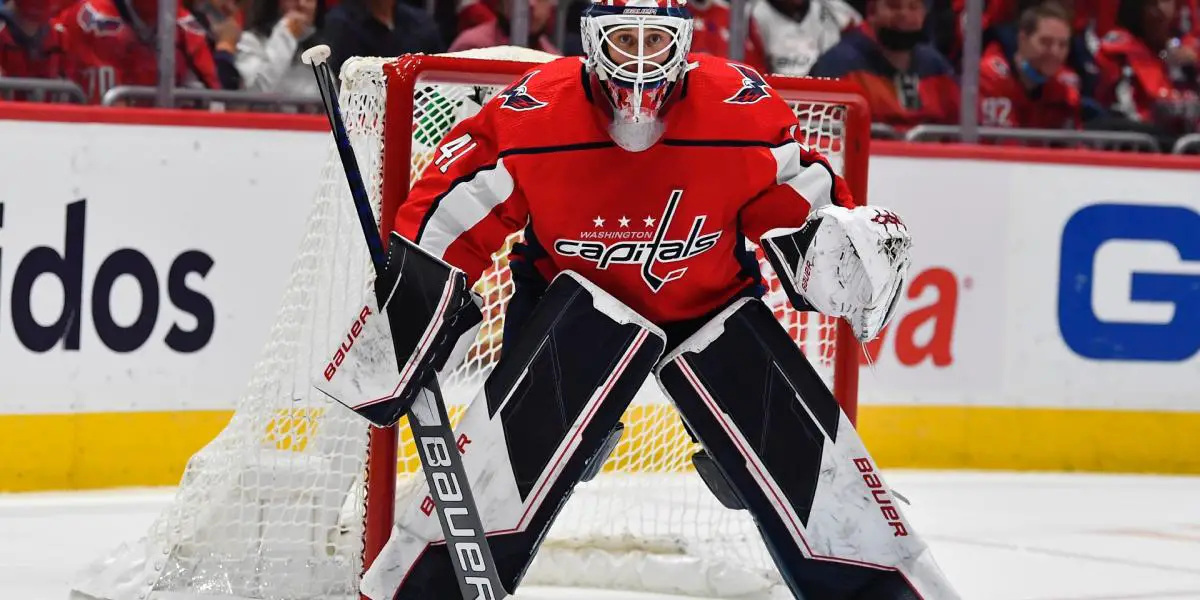 Overview
Of the three players that have recently filed for arbitration, Tom Fitzgerald has signed a contract agreement with one of them. Tom Fitzgerald finally has his upgrade in the blue paint. The New Jersey Devils have signed goaltender Vitek Vanecek to a new contract. The deal is reported for three years with an AAV of $3.4 million per season. 

Vitek Vanecek was acquired on the second day at the NHL Draft. The Devils acquired him along with the 46th overall pick that turned into Seamus Casey in exchange for the 37th overall pick and the 70th pick. 

His Career Thus Far
Vitek Vanecek has spent the last two seasons with the Washington Capitals. In his two seasons in Washington, he has posted two straight 20-win seasons. In 42 games this season, he posted a 20-12-6 record while sporting a 2.67 goals against average and a .908 save percentage. This past year, he was tied for sixth place in a shutout with four. He posted a 21-10-4 record the year prior, finishing with a 2.69 goals against average and a .908 save percentage. 

Those numbers led all Washington goaltenders for those two seasons, and he cemented himself as the starter. His playoff career is a short sample size, but he has started in three postseason games. 

How This Impacts The Devils
It is no secret this is an upgrade in net. You can argue that if the Devils got close to average goaltending, the team could have been a bubble team trying to make the playoffs. The Devils finished in the top ten goals but almost dead last in goals allowed. Vitek Vanecek would have been the best goaltender on the roster this season if he was in New Jersey. 

The Devils' goaltenders finished with the worst goals saved above expected. The goaltending was so bad, and it never gave the team a chance to win. No matter an offense's good, no team can outscore those goalie woes.
Management believes in Mackenzie Blackwood and hopes he can return to the year he had before this one. Vanecek brings stability to the crease and helps form a young tandem in goal going forward. This is the best the goalie room as looked as progress will be made on the ice.
The boys squeak in an episode before Jake heads off to Florida. They touch on the Bruins' recent milestones, especially Bergerons 1000 points. They head over to the metro to see can Pittsburgh and Washington turn things around before heading out west to take Shane Wright and the Seattle Krakheads.Thanks for listening! Please rate and review our show on your favorite listening platform. Check out our partner's website at www.insidetherink.com for all your latest hockey news.