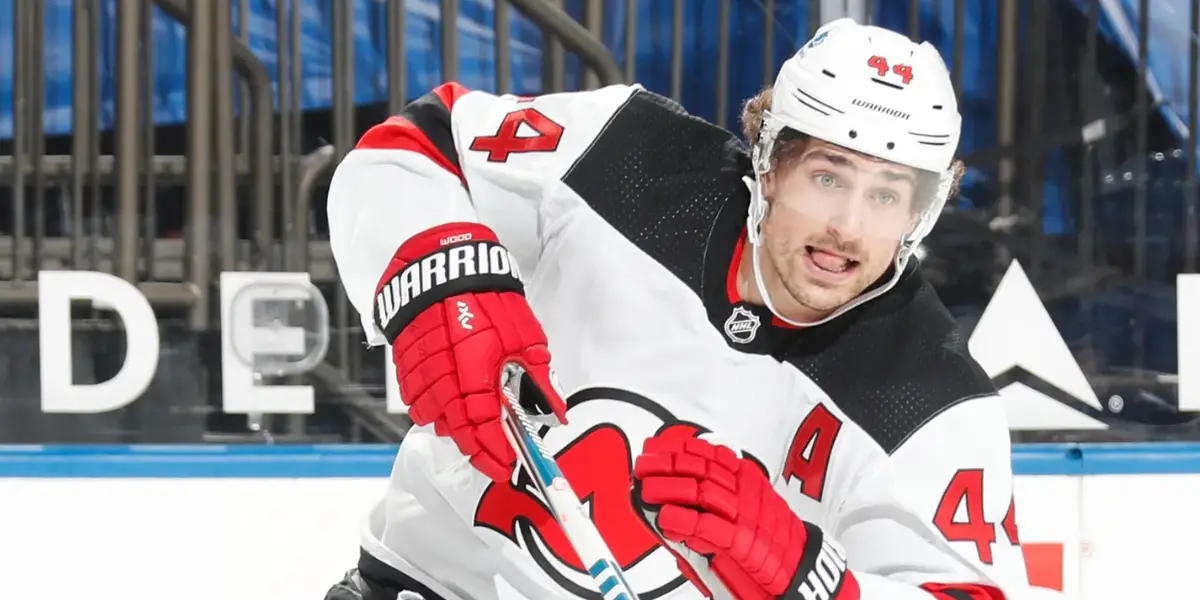 According to the New Jersey Devils Twitter account, Miles Wood has elected to receive surgery today on his right hip, leaving him out indefinitely. This is a big blow to a team that can use Miles Wood in many situations.
In early October, Wood was injured on a play that left his season in question. The team has been pretty non-committal to date on how long it would take him to return to the lineup, and it would appear, we finally have our answer. The most interesting part of this information is not the time Wood will be out but how the team chose to phrase the news.
There are two key phrases we want to look at in this tweet. The first one is "conservative." Generally, a team will take the conservative approach to a players' health (see Jack Eichel situation); however, they rarely make it seem that way. The league and the team's ownership do not want to come across as conservative as much as they'd like to be seen as 'putting the player first.' This tweet indicates that maybe the player and the organization did not initially see eye to eye on the topic. The second word here that raised an eyebrow was "elected." The term elected here would indicate that ultimately the player made this decision. There could be many reasons the team wants it to appear that way, but it still leaves further questions as to whether this surgery is considered 'needed' by the organization.
We'll keep our eye on the situation in New Jersey, but no matter how you slice it, this is a significant blow to an organization that could use a guy like Wood in the lineup.