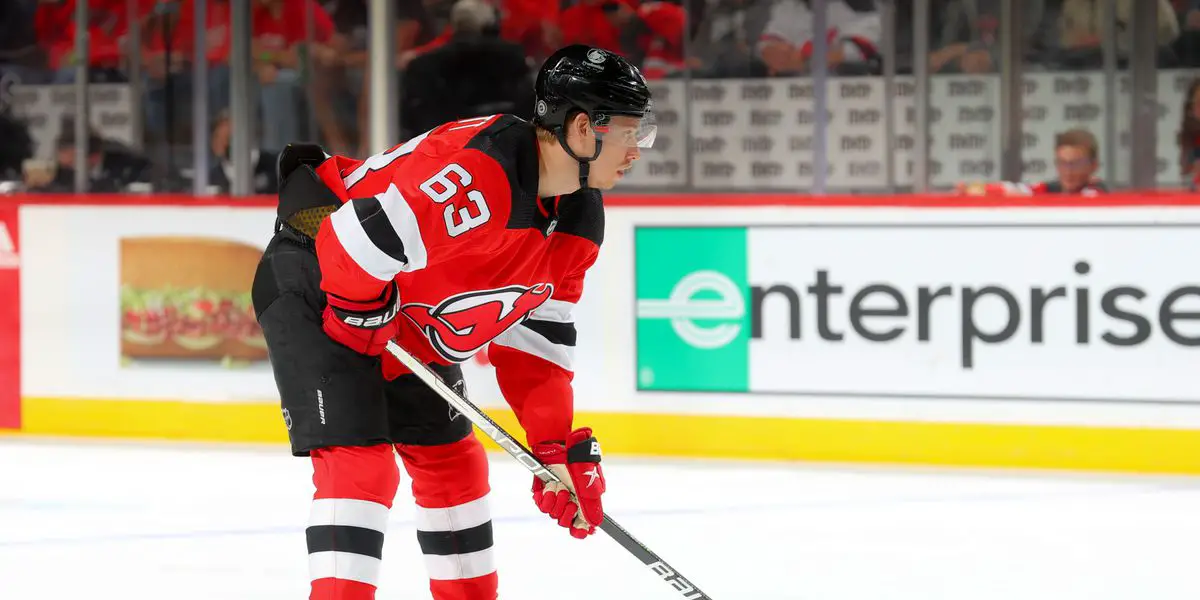 (Long Island, NY) The 2023-2024 New Jersey Devils recently lost two wingers to Colorado. Tomas Tatar may have re-signed; however, his days in New Jersey were numbered the day Tom Fitzgerald made an unexpected splash. "Fitz" made a move to bring 73 Point and 34 goal, Tyler Toffoli in the fold. A Devils fan favorite, Yegor Sharangovich, was the victim on the Devils end of the trade, and sadly, he had to pack for freezing Calgary. SharanGOALvich was his nickname to the Devils faithful. Yegor is a player who has so much skill to present, but on such a stacked Devils team, he would never get his chance to play at the level he's capable of. There's just no room for him or his contract. Someone has to be the one to go, and we see it every season. In Calgary, I have a feeling he might become a fan favorite again. His personality is second to none, and his play is explosive. The addition of Tyler Toffoli to the Devils Top 6 almost guarantees this team to be, if not one, one of the highest-scoring teams in the NHL. From what the Devils have posted on X (Formerly Twitter), we can see he has already chummed up to his teammates as they attended the MTV VMA Awards at The Prudential Center. That night, Nate Bastian took the mic on the red carpet for Devils TV. Toffoli's 73 points last season is a career-high and matches Jesper Bratt's 73 points in his last two seasons. Adding to a list of Forwards any GM would salivate over.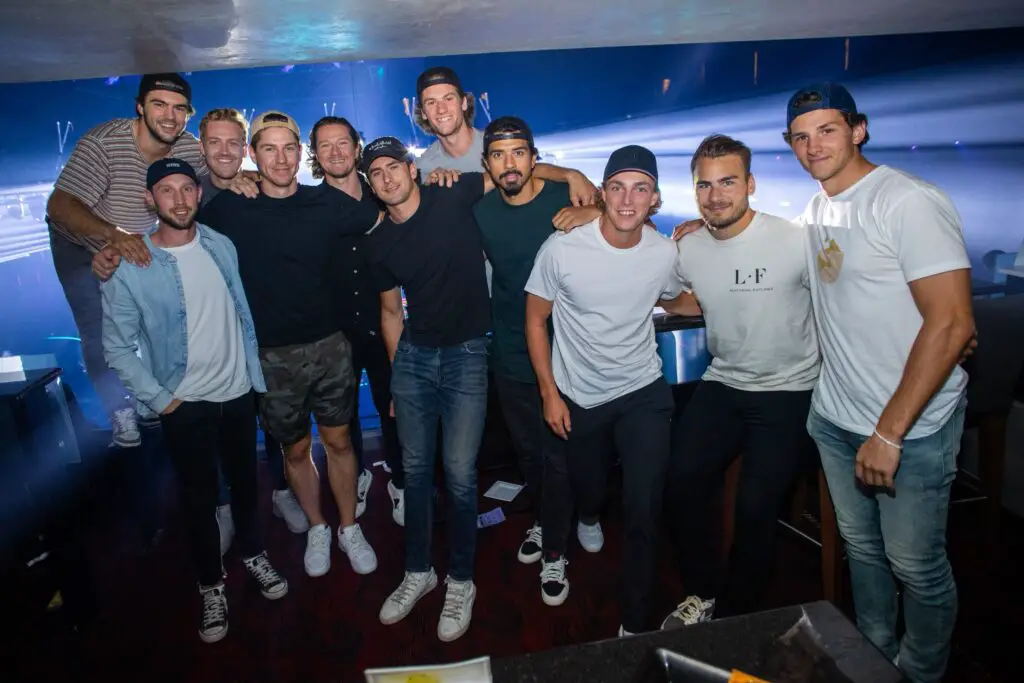 "Putting him (Sharangovich) on a line with skaters who can drive the play, he could end up with 25 goals/45 points. He without a doubt will help the Calgary penalty kill" – ScottStevensIsGod on X

Yegor Sharangovich was a key Devils player that was moved to Calgary in order to obtain Tyler Toffoli, heavily bolstering the Devils Offense.
One of the questions I had this summer was a hard one to answer. Captain Nico Hischier has the "C," but where do the A's go on a team like this? You already have Palat, Hamilton, and Hughes, who wear an "A." Miles Wood used to wear one, as did Damon Severson; they're gone. Still, with this team, it seems complicated to pick who should wear an "A" on any given night. Surely Jesper Bratt has earned wearing a chest letter being one of the two original players that started the base of what the Devils are today, but will we see that this year? Will we ever?
Timo Meier now matches Bratt with his own eight year contract. He will be another option for that "A," but I think keeping it on Jack Hughes, Dougie Hamilton, and Ondrej Palat is fitting for now. Maybe next season, new players here to stay for a while, like Erik Haula (who signed a three year deal that may find him ending his career as a Devil), will be switching off with a teammate. Just the other night, Mr. Haula was seen throwing out the First Pitch at CITI FIELD before a New York Mets game. Haula got his Devils contract largely due to his leadership and playoff tenacity. He has plenty of experience yet had a hard time finding a home. Devils fans warmed up to him and his family this past season, and most are excited to have him in that locker room. All we can hope for is the best. Whoever wears an "A" is the last thing the Devils organization is thinking about. But what are they thinking about? Let's dive a little deeper.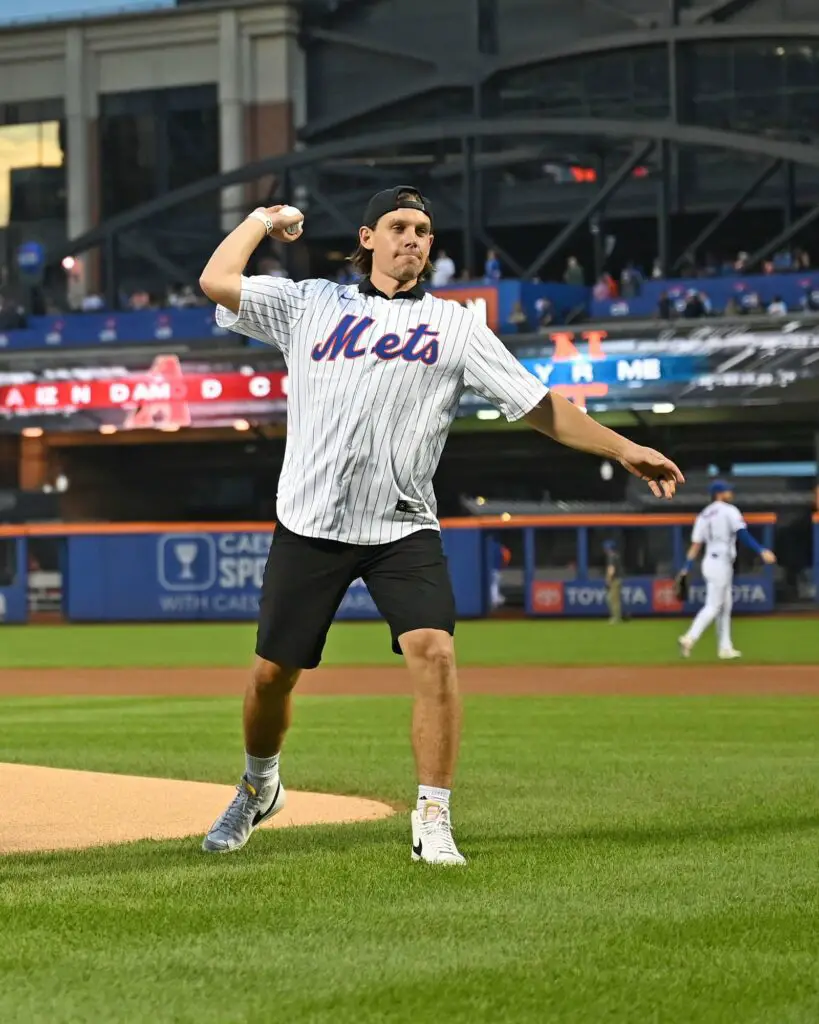 Goaltending for New Jersey in recent years has been a bit of a challenge. Two experienced goalies were brought in to help Mackenzie Blackwood grow into his starting role. With Corey Crawford retiring before playing a game (we wish him the best) and the injury to Jonathan Bernier, Blackwood never got that veteran assistance the team was looking for. With a new tandem that fans are seemingly supporting, goaltending has still been a huge question for the Devils after their lackluster performance in the second round of the 2023 NHL playoffs. From a fan's point of view, I saw Akira Shmid come out of nowhere and shut down a Rangers team that added Patrick Kane and Vladamir Tarasenko to the mix. Akira Schmid had two shutouts and went 4-1 in that series, leaving me to believe he is the future of the Devils goal. Lest we forget last season, Vitek Vanecek, Akira Schmid, and newly acquired San Jose Shark Mackenzie Blackwood kept the Devils in the top 3 overall throughout all 82 games. That is something to be proud of. With Nico Daws out until at least December in Utica, the Devils signed Erik Kallgren (who could make a splash in camp) and Devils Legend Keith Kinkaid. Keith Kinkaid single-handedly brought the Devils back into the playoffs a few years back (with a bit of help from Taylor Hall) before being quickly rushed home by Tampa Bay. Kinkaid also made an internet splash with his post-game Emoji tweets that we will never forget. In the end, it's my opinion that the Devils are solidified on goaltending for the time being. After all, goaltending is not what is winning cups these days. Let's discuss the Devils Defensive production.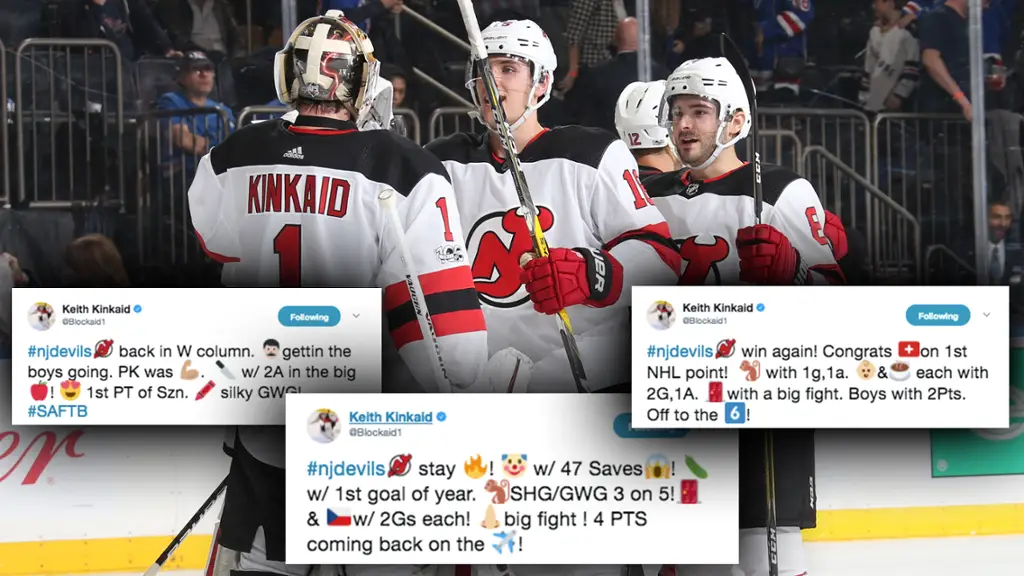 With the explosion out of the gate for Jack's younger brother Luke Hughes, it's almost guaranteed he will be in the lineup on October 12th at The Rock. His first goal was a memorable one. In just his second NHL game, the team came back from a 3 goal deficit to tie and go to overtime. In overtime, big brother Jack swung around looking to pass back to his brother and saw the opportunity. Luke may have been given a break by the great 8, Alex Ovechkin, but he came in and deked through to end the game with a wraparound goal that you could feel all the way at home, even though the Devils finished the season on the road. Little did many realize that with that goal came a new Devils Franchise Record for wins. That is just another memory to add to the Hughes family. With 4 points now in 5 total NHL games (including playoffs), Luke Hughes looks like the star he was said to be. Colin Miller also gets a shot to make the roster out of the gate, but he has competition. The second overall pick in 2022 is Simon Nemec. This bulky defenseman is smooth and can also put up points. The Devils hardly need more scoring, with Dougie Hamilton already on the backend. However, I don't hear anyone complaining. The only complaint regarding Simon Nemec and the Devils is that they could have traded down and still come out with the same player, who was drafted out of necessity rather than dealing with the Wright-Slafkovsky debacle. They got their man, and that's all that matters. Also, watch for Brendan Smith; he's a tough player out there and always gives his all. He will have a solid season with low minutes, but he is solid nonetheless.
JACK HUGHES
NICO HISCHIER
JESPER BRATT
TYLER TOFFOLI
TIMO MEIER
DAWSON MERCER
This is a top 6 no team will want to mess with. Within these six players, you have everything you need in a Hockey team. Meier, Toffoli, and even Nico HIschier bring physical aspects to their game, while Hughes, Bratt, and Mercer are difficult to keep on the radar as they are and aren't everywhere you look. Timo Meier said in the offseason that without players like Jesper Bratt, who can make sharp turns and have speed, he wouldn't be where he is today, and I can believe that 100%. The Metropolitan Division is going to be scorching with rivalries this season; you can feel it in the air.
As for beyond the top 6, New Jersey has an unbelievable bottom 6 with extras. Do not forget Lazar and Nosek. As well as the signing of Chris Tierney. When Curtis Lazar arrived from Canada after a long issue, he was injured, so it seemed as if Devils fans had forgotten that they got him at the deadline and his contract wasn't ending. Lazar is the perfect mix of brute and skill for the bottom 6. Throwing him into a game at the last minute could upend the opponent's plans. Then, of course, we have Mikey Mcleod. One of the best in the NHL to have to take your face-offs late in a game, on special teams, and in overtime. Luckily, that's exactly how Lindy Ruff utilizes him. He only signed a one year deal, but he will probably extend to be part of an upcoming contender. I know I would if I had an opportunity to be on this rare of a roster. Mcleod takes the face-off and then bursts off the scene as one of the young guns pops on the ice. If you weren't aware, the Devils are extremely dangerous in those five extra minutes (as well as the last few minutes of the game). This is the total opposite of how the team was with the likes of Cory Schneider in the net. Before New Jersey, Nate Bastian and Mikey Mcleod had a history together. With that history being known, they were both drafted by the Devils together, around 30 picks apart. Now, they are playing together in the big leagues for the second time. Must be fun, right?
There is a very healthy fight going on for a spot on the roster after the departure of long-time Devil Miles Wood, who Tomas Tatar joined in Colorado. However, Miles got a long-term deal, so it looks like he will be a key piece of that team for years to come. While we wish him the best, the team needed to let him go. Alexander Holtz, who was chosen 7th overall in the 2020 NHL Entry Draft, has been a question mark. Dawson Mercer, who was picked later in the same round, has already made a name for himself, while Holtz is still attempting to start his career. Last season's goals started with Alexander Holtz, but he didn't show much from there. He was told quickly after the Devils left the playoffs that this camp was his last chance, and I believe most fans would agree. At this point, using him in a trade and getting something back is a waste. Most fans would say they should have let him go when the Devils could have gotten something decent in return. With that in the past, Holtz has to go up against players like Chase Stillman, Nolan Foote, and others, including the PTOs. We wish him the best and hope this can be his year; if he doesn't have his best outing at camp, who knows what awaits him in the future.
So, to get to the meat and potatoes of my point, we have six players out of six that have already or can/will score 30 or more goals each. That one outlier is Dawson Mercer, who finished with a cool 27 goals. That said, Shesterkin and the Rangers should be shaking in their boots. Last season, almost every Hudson River Rivalry game was the Jack Hughes show. But I don't think it's the Rangers the Devils are looking at. It's Carolina that they are legitimately neck and neck with. New York has fallen prey to the Lundqvist Effect again, in which they too heavily rely on their starting goalie to win games. Having two-time Stanley Cup Champion Jonathan Quick on the bench helps them tremendously this season, which cannot be overlooked. Still, it is the Hurricanes that New Jersey fans are really worried about. The Devils and the Hurricanes are very similar in almost every aspect. The Devils have arguably the best Offense in the league, so they take Carolina there, but Carolina's defense is where they have outmatched the Devils recently. This season is a big test not only for the Devils and their young defensemen but also for that Carolina team that wants to be at the top of the league. It's going to be a long time starting now that Carolina and New Jersey have a heated rivalry. Although tempers have been flaring between the two since the mid-2000s, this is a whole new ballgame. This is a fight for the Cup, every game, home or away. Depending on how the Devils put together their defense, they will decide who is the number 1 team in the Metropolitan Division. Other teams in the Metropolitan Division, such as the Penguins and even the Islanders, have a chance to take a wildcard spot, but in the end, it will be the Rangers, The Hurricanes, and The New Jersey Devils. Let's hope for an amazing season where the Devils break even more Franchise records.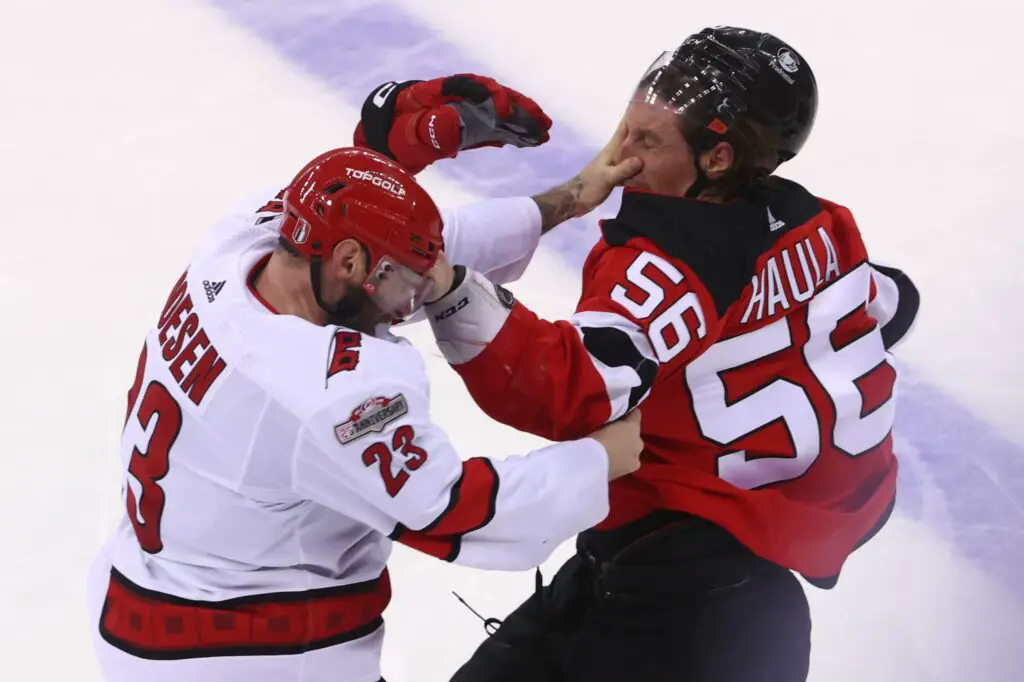 "I THINK IT'S GOING TO BE A BRIGHT FUTURE, I WANT TO BE A PART OF IT" – ERIK HAULA

In an interview as the Devils were packing up at the end of their playoff run, Erik Haula said a lot about this Devils team and how much he would love to be a part of it. You can see this interview on my Youtube Channel called "Devils Joint". In the end he got a 3 year contract; his heart, intensity and leadership are needed on such a young Devils team.