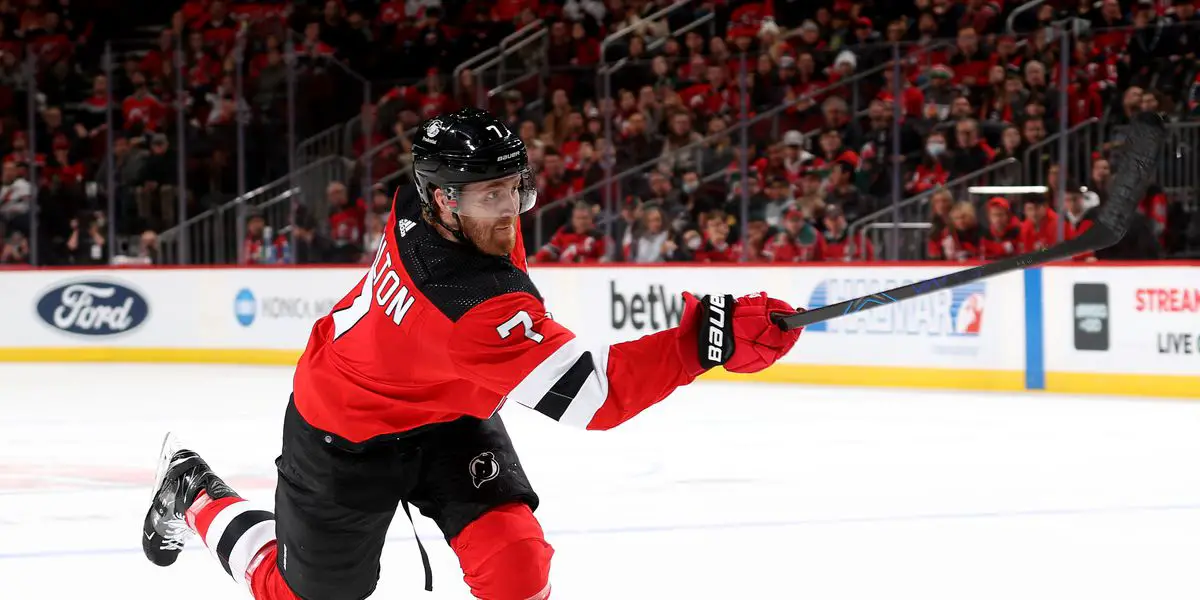 Dougie Hamilton is an elite defenseman. Dougie has always been a strangely polarizing figure in the hockey world. Whether it be his reported penchant for museums or rumored locker-room issues (which have long since been proven nonexistent), Dougie has nearly always been in the limelight for things that he shouldn't be while his consistent stellar play on both ends of the ice took a backseat to all of that. Whether you rely on the eye test, statistics, or a solid measure of both, he always has been an elite defenseman, at least since his days in Calgary as a Flame, putting up 40+ points per season while playing alongside Mark Giordano.
After being traded to the Carolina Hurricanes at the 2018 NHL Entry Draft, many viewed the trade as a fresh start for both the beleaguered Canes and Dougie himself. And what a fresh start it was for both parties. During Dougie's tenure in Carolina, his performance and underlying statistics would skyrocket while playing next to Jaccob Slavin to the point where he was statistically making Slavin a better defensive defenseman, which most would think is nigh impossible. In 184 games played as a Hurricane, Dougie would notch 42 goals and 79 assists for a total of 121 points. This coincided with the complete turnaround and revival of the Carolina Hurricanes franchise, to which Dougie should be credited with no small part.
Since allowing Dougie to walk for absolutely nothing in return in 2021 (he'd sign a 7-year, $9M AAV contract with the New Jersey Devils in the 2021 offseason), the Canes have had a revolving door in the glaring hole that he left in the defensive corps. The Hurricanes signed noted zealot Tony DeAngelo to a one-year, $1M AAV contract during the same offseason and were instrumental in resurrecting his career – he'd go on to cash in (2 years at $5M AAV) as a member of the Philadelphia Flyers in the 2022 offseason, image seemingly fully rehabbed by the good advice of "stay off of the internet" that the Canes outfitted him with.
The Canes would try to fill the hole again during the 2022 offseason by trading for Brent Burns, and while Burns has been serviceable in his role in Raleigh, Dougie has been just astronomical as a member of the New Jersey Devils. At the time of writing, Dougie has hit 50 points in a season for the first time since 2016-17 (he actually has 51 points – 15 goals, 36 assists) and is outscoring every player on the Carolina Hurricanes. Dougie is currently 3rd in scoring on the New Jersey Devils, behind only Jesper Bratt (52 points) and Jack Hughes (67 points).
It is no coincidence that A) Dougie has been a member of the resurgence of two different Metropolitan Division teams now, and B) the Carolina Hurricanes have yet to make it as far in the playoffs as they did when he called Raleigh home.
One thing is for sure, though: Dougie Hamilton is back – even though he never really left. This time, though, his performance and production are doing the talking instead of how he likes to spend his free time. Dougie should be on the short-list to win the Norris Trophy this season, especially if he finishes the regular season on his current trajectory. He'll face tough competition with the likes of Erik Karlsson seemingly coming back to life out of nowhere, Rasmus Dahlin nearly singlehandedly carrying the Buffalo Sabres into relevancy once again, Josh Morrissey killing it up in airportless Winnipeg, and both Adam Fox and Quinn Hughes nipping at his heels.
As always, folks, thanks so much for reading! You can catch me on Twitter @natt_mid; I am open to any and all discussion, feedback, criticism, debate, or what have you regarding this or any of my other articles. Until next time!
The boys are back after a long break but have plenty to talk about as the playoffs are in full swing. We go series by series, looking at how teams have fared so far and who will come out on top. Thanks for listening! Please rate and review our show on your favorite listening platform. Check out our partner's website at www.insidetherink.com for all your latest hockey news.