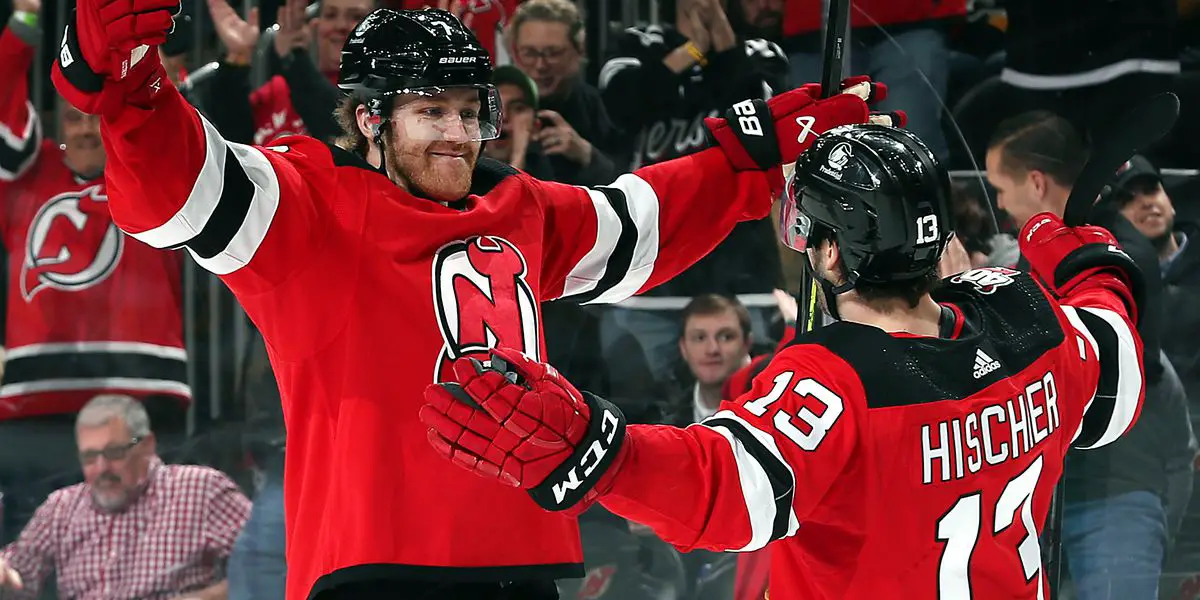 Several names usually come up when talking about the league's best defensemen.
Hockey pundits and fans alike will mention players like Cale Makar, Adam Fox, Erik Karlsson, Victor Hedman, Roman Josi, Charlie McAvoy, Kris Letang, Miro Heiskanen, etc. You get the idea.
One name that never seems to pop up is that of New Jersey Devils defenseman Dougie Hamilton. Hamilton, 29, has been outstanding this season and has played a significant part in the team's resurgence this season as the Devils are currently (Monday, January 23) second in the Metropolitan Division and third in the NHL with a 30-12-4 record and 64 points.
One main reason for the team's success this season has been their offense. The Devils are eighth in the league in goals scored, as they have scored 160 goals in 46 games (3.48 goals per game).
Hamilton has played a big role on the team's offense this season. He has 11 goals and 29 assists for 40 points, which has him fourth on the Devil in points and seventh in the league in scoring amongst defensemen.
Speaking of being able to put the puck in the net, Hamilton has shown a knack this season for scoring big goals. He is tied for second on the team with superstar Jack Hughes with four game-winning goals so far this season.
The Devils are fourth in the league in shots on goal per game this season, averaging 34.3 per game. That is just one of the main reasons why the Devils have been so hard to play against this season.
Hamilton has not been afraid to shoot the puck this season. He is second on the Devils with 160 shots on goal.
He has also logged a lot of minutes on the ice this season. Hamilton averages 18:35 minutes a game, which is good for 46th in the league.
Hamilton is also one of the quarterbacks for the team's power play. He leads the team with 19 points with the man advantage on four goals and 15 assists.
Lastly, Hamilton has been a great leader to this young Devils hockey club. He has been in the league for 11 years and has been through it all when it comes to playing in the NHL.
With Hamilton having a great season and the Devils on their way to having one of their best years in a very long time, it is about time that Hamilton is given some credit for what he has been able to accomplish.
The boys are back after a long break but have plenty to talk about as the playoffs are in full swing. We go series by series, looking at how teams have fared so far and who will come out on top. Thanks for listening! Please rate and review our show on your favorite listening platform. Check out our partner's website at www.insidetherink.com for all your latest hockey news.