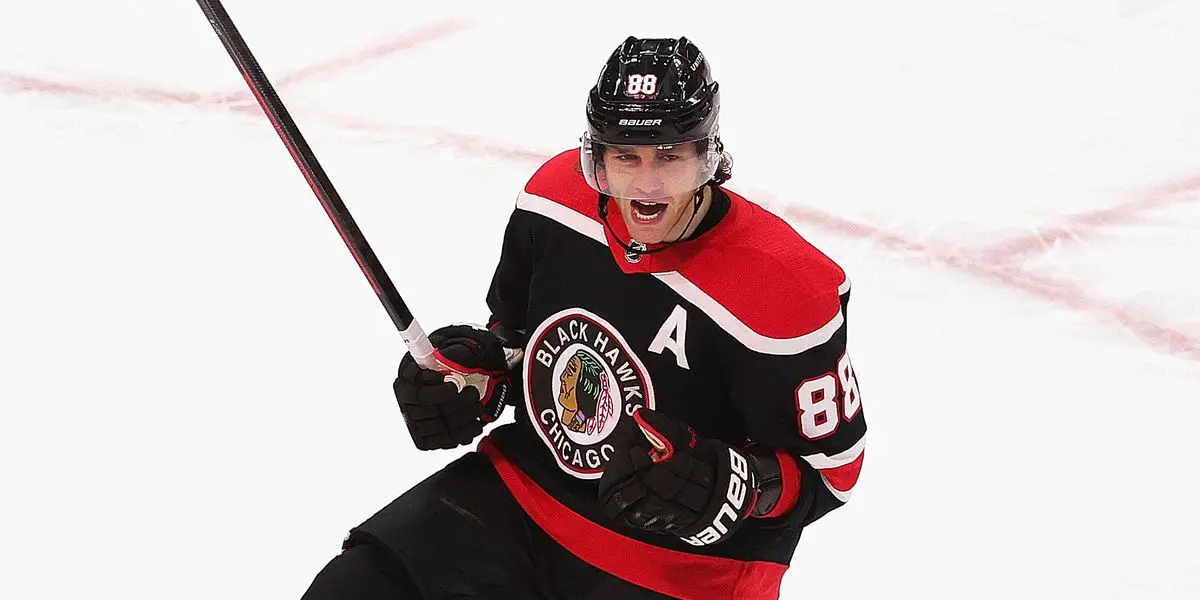 I consider myself a hockey fan first, but for this particular article, I am going to put on my New York Rangers fan hat.
Throughout the NHL offseason and up until now, trade rumors continue to swirl regarding Chicago Blackhawks superstar Patrick Kane. His name is mentioned every single day by all the relevant hockey outlets, and with good reason, considering he has spent his entire career with the Blackhawks.
One team being mentioned is very much near and dear to my heart, and that is the Rangers. During the offseason, the Blueshirts were mentioned as one of the clubs interested in acquiring the All-Star forward.

It was also known that Kane, who has a no-movement clause, would more than likely waive it to go to the Rangers. Even now, that has not really changed.
Heck, Kane did not react favorably when he found out that the Rangers had gone out and acquired Vladimir Tarasenko from the St. Louis Blues. He sounded disappointed as it was known that the Rangers were a team that he would consider going to.
Even with the Rangers having acquired Tarasenko, I still dream about what it would be like to have Kane on the Rangers. The first thing that popped into my head was that he would be reunited with former linemate Artemi Panarin.
While with the Blackhawks, Panarin, and Kane had an instant connection. They generated tons of scoring opportunities, put up a ton of points, and were essentially the perfect fit.
Could you imagine them sharing the ice at Madison Square Garden? That would be absolutely electric.
Another thing that popped into my mind was seeing Kane on the Rangers' power play. Even without Kane, the Blueshirts are pretty solid, especially as of late, with the man advantage.

With that said, if you add Kane into the mix, it would certainly bring a different element to it. He could play multiple positions and generate scoring opportunities from just about anywhere in the offensive zone.
Just imagine Kane with the likes of Chris Kreider, Mika Zibanejad, Tarasenko, Panarin, Adam Fox, etc. I think they would light other teams with the man advantage if he were to play with some of those players.
Lastly, I dream of Kane helping lead the Rangers to their first Stanley Cup since 1994. Yes, the team came within six victories of doing that last season without him, but maybe if they had a player like Kane in their lineup, their offense would have been better in the Eastern Conference Finals.
I am more than well aware that if the opportunity to acquire Kane came up that they would have to give up some high-end talent to get him. Heck, it may even be hard to let some of that high-end talent go to make the deal.
With that said, when you get a chance to acquire a player like Kane, I believe that you do everything you can to make it happen. I think that with general manager Chris Drury at the helm, he might be willing to do just that at the trade deadline this season.
In this week's episode we discuss the new rumors regarding the Rangers coaching situation. Then go on to the fun stuff discussing the impact Tkachuck's play will make on the game, Rangers players and more. Thanks for listening! Please rate and review our show on your favorite listening platform. Check out our partner's website at www.insidetherink.com for all your latest hockey news.