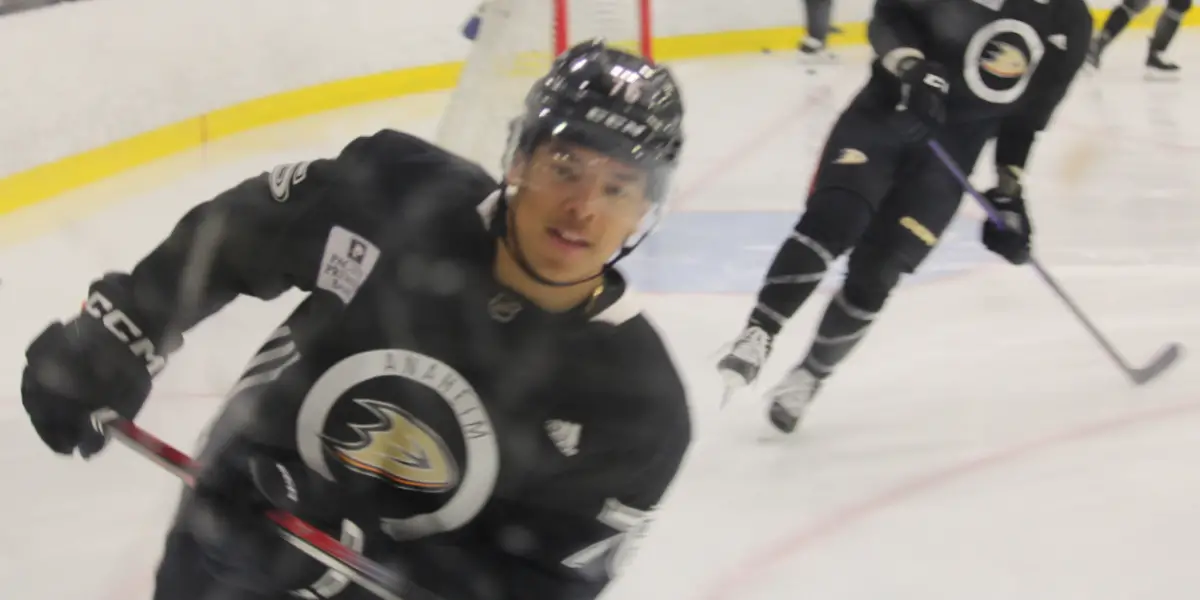 Rodwin Dionicio, the Anaheim Ducks' 5th round pick in 2023, recently made a move from the Windsor Spitfires to the Saginaw Spirit. The trade involved Dionicio, along with Alex Christopoulos and a 2024 6th round pick (OHL), going to Saginaw in exchange for Robert Mancini, Valentin Zhugin, a 2024 2nd round pick, two 2025 2nd round picks, and a 2026 4th round pick.
Saginaw, having missed the offensive presence of Pavel Mintyukov since his departure as the 2022 10th overall pick for the Anaheim Ducks, has found a potential solution in Dionicio. Known as one of the most offensively skilled defensemen in the OHL, Dionicio brings a unique set of skills to the table. His ability to manipulate defenders with fakes and showcase impressive puck-handling skills mirror the creativity typically associated with top playmaking wingers. Dionicio excels at creating scoring opportunities out of thin air and has a knack for generating plays during transitions.
The Saginaw Spirit's emphasis on developing offensive rush abilities, a system that mirrors Anaheim Ducks' head coach Greg Cronin's style, aligns well with Dionicio's strengths. Saginaw places a significant reliance on defensemen joining the rush for scoring opportunities, a strategy that played a pivotal role in developing Mintyukov's offensive capabilities. This system is expected to be a conducive environment for Dionicio's continued growth in offensive talents.
Adding to the dynamic is Michael Misa, one of Saginaw's most talented players, who was granted exceptional status in the OHL—a distinction shared by notable names like Connor McDavid, Shane Wright, Sean Day, John Tavares, and Aaron Ekblad. Misa's presence not only promises to enhance Dionicio's point production but also offers the valuable opportunity for Dionicio to absorb the benefits of Misa's exceptional work ethic.
Rodwin Dionicio is currently making waves in the Ontario Hockey League (OHL), ranking 4th among all defensemen in points. Impressively, he has accumulated a total of 20 points in just 16 games played. This standout performance positions him as a noteworthy prospect for the Anaheim Ducks. As he maintains this level of play, it's anticipated that Dionicio will continue to attract attention and recognition in the competitive scene of the OHL. Keep an eye out for this promising Ducks prospect as he makes his mark in the league.
On this episode of LAP, Jake, Chris, and Lou talk the latest downward spiral of Ducks hockey in the last week. They cover the struggles the team is facing and how the absence of some key players is greatly affecting this young Anaheim team. They comment on the Corey Perry news and give their opinions on officiating league wide. Finally, the episode is rounded out with some listener questions!Follow Late Arrivals Twitter: @latearrivalspodInstagram: @latearrivalspodFollow the hostsChris: @CJKChelConnor: @91_PlutyJake: @_JRobles71Louis: @Louiex37 Intro/ Outro done by Will Rice/ @pastorwillrice