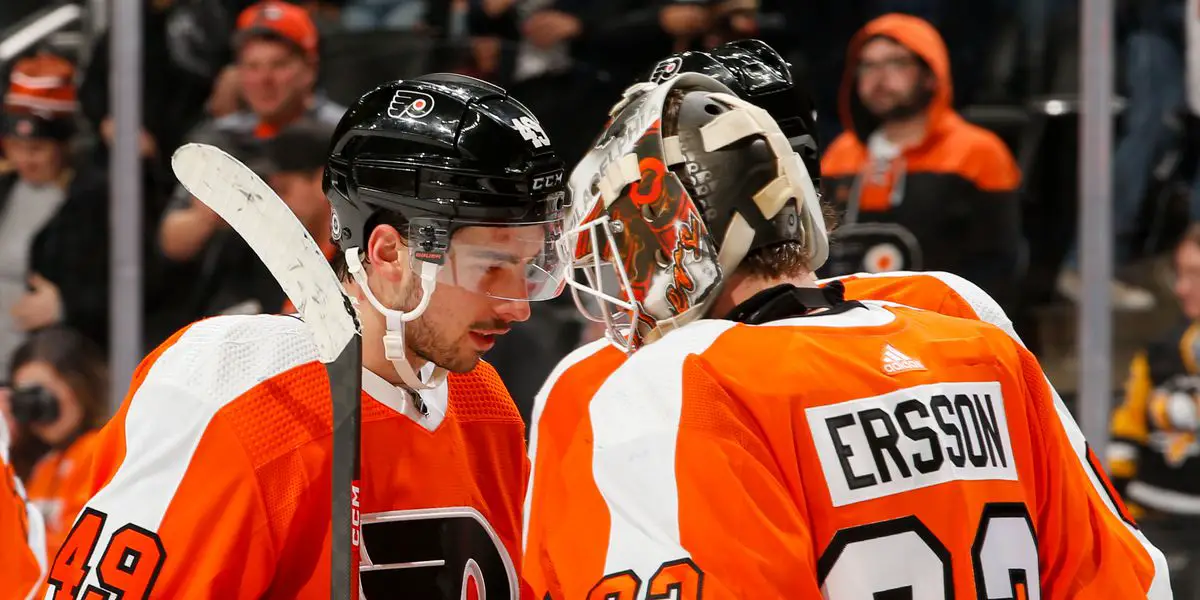 I watched a lot of great hockey today; unfortunately, it was at the World Junior Championship.
We're here for hockey, but covering this game on a day of amazing sports stories is almost too difficult. I wrote over the weekend that we should celebrate wins and losses with this team and talked about how the Anaheim Ducks lose as being important. We talked about the psyche and the human element. Talk about the human element. I am writing this tonight just after what happened on Monday Night Football. More on that later after we brush this ugly game under the rug.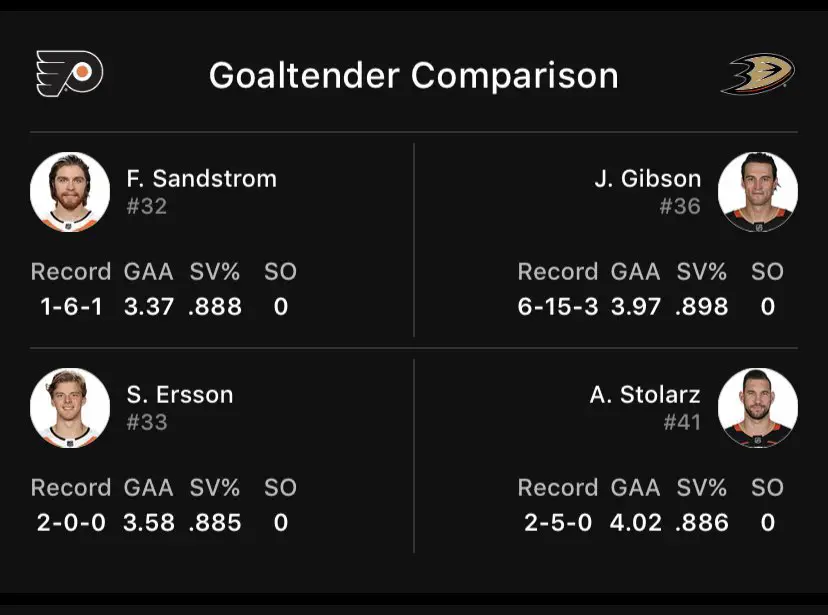 When I saw the goalie comparison posted, I was pretty hyped up. I figured if the team had been bad, although better recently, we could make a good run at the Philadelphia Flyers. When was the last time you saw a goalie tandem that had save percentages worse than John Gibson and Anthony Stolarz? Philadelphia came in allowing a PPG in five straight games, and their penalty kill was 15-21 during that streak. More reason to be hopeful. Fortunately, I didn't have to wait too long to be disappointed.
In an apparent effort to counter Nic Deslauriers, Anaheim Ducks coach Dallas Eakins inserted Nathan Beaulieu into the lineup. That created the patented 11/7 (11 forwards and seven defensemen) uneven line situation. Ostensibly, it provides for inserting top skill players Troy Terry and Trevor Zegras opportunities for double shifting, creating matchup problems. As the Ducks' record shows, this absolutely doesn't work. I propose that we go from calling it the 11/7 lineup to the 7/11 lineup because it seems that, for our opponents, our net is like 7-11, always open.
The first started out the way all the firsts start out, with the Ducks absorbing a ton of early shots. This was slightly different than usual, though, as Philadelphia was not just taking distance shots but had players in the shooting lanes creating effective deflections. Anaheim survived an early Sam Carrick penalty. Philadelphia's power play is second to last currently and was dead last in the league last year. That power play pumped the shots up to 7 to 1 in Philly's favor before the inevitable happened.
I was watching the play and was thinking how bad these two teams are, how the game looked like rec teams playing when Joel Farabee curls the puck backhand into the net. It was just a desperation shot/shovel/pass attempt, but it found the back of the net. It was only the 11th time that Philadelphia had scored first.
The Ducks made a spirited attempt to get back into the game after the soft goal on Gibson. The shots started to even out a bit more, the Ducks cutting the Philly advantage to only double at 10 shots to 5.
Then the backbreaker. Morgan Frost, entering the zone, skating in along the wall, takes a dump-in-style wrister from roughly the top of the circle. It might have even been a little further back. John Gibson, I don't know, just whiffs on it? Whatever kind of terrible garbage awful goal do you want to call it? It completely fooled him, and there the puck sat in the back of the net. After that, I really lost all hope I had for this game, and my feelings of futility were warranted.
As I was writing this article and taking notes during the game, I noticed something that I hadn't before. Regarding the Ducks' success, I count their shots and opportunities more than their actual goals. The amount of leash that I am giving them to make some kind of positive impression on me is such a low bar. Help me out, offense. Or defense. We need stellar goaltending to compete, even with the absolute dregs of the league. We didn't have that, and we make every team look like a cup contender. The shots were 17-7 after one period.
Early in the second period, Kevin Hayes looked like the guy skating three levels down to play with his buddies. You know, the ringer that would rather pass than shoot as not to embarrass the other team. He skated in with a two-on-one vs. Nate Beaulieu; he basically stopped in the slot in front of Gibson, allowed Beaulieu to flop down between them, awaited another prone Duck (Mason McTavish) to slide harmlessly by, then made a clean pass around the bodies to give Travis Konecny an open 6' x 4' to shoot at. I'd rather have a traffic cone or a refrigerator on defense than Beaulieu. So completely ineffective and embarrassing. 3-0 after two periods, but Anaheim did outshoot the Flyers eight to two.
The third was much the same, shots evening out but not much happening for the Ducks. Just past halfway through the period, Scott Laughton puts in a nifty wraparound to ice the game. Anaheim shows a little heart with a lot of effort and eventually gets one with 39 seconds remaining in the game. Trevor Zegras gets one to the middle from the back wall behind the net, and Ryan Strome gets one to go in for him, breaking the shutout. The game ends 4-1 for The Philadelphia Flyers.
This was by far the hardest game recap to write for me. After watching the devastating and mysterious injury to Damar Hamlin of the Buffalo Bills, all I wanted to talk about is how our athletes and sports heroes are all gladiators. Warriors that risk SO much for our entertainment. I will write about that, but out of respect for Damar Hamlin, his family, the Bills team, and fans, I'm going to wait until we all find out more about that terrifying, tragic incident to do so. Keep them in your prayers tonight.
The Anaheim Ducks continue their record ten-game homestand Wednesday night versus a scorching Dallas Stars team.