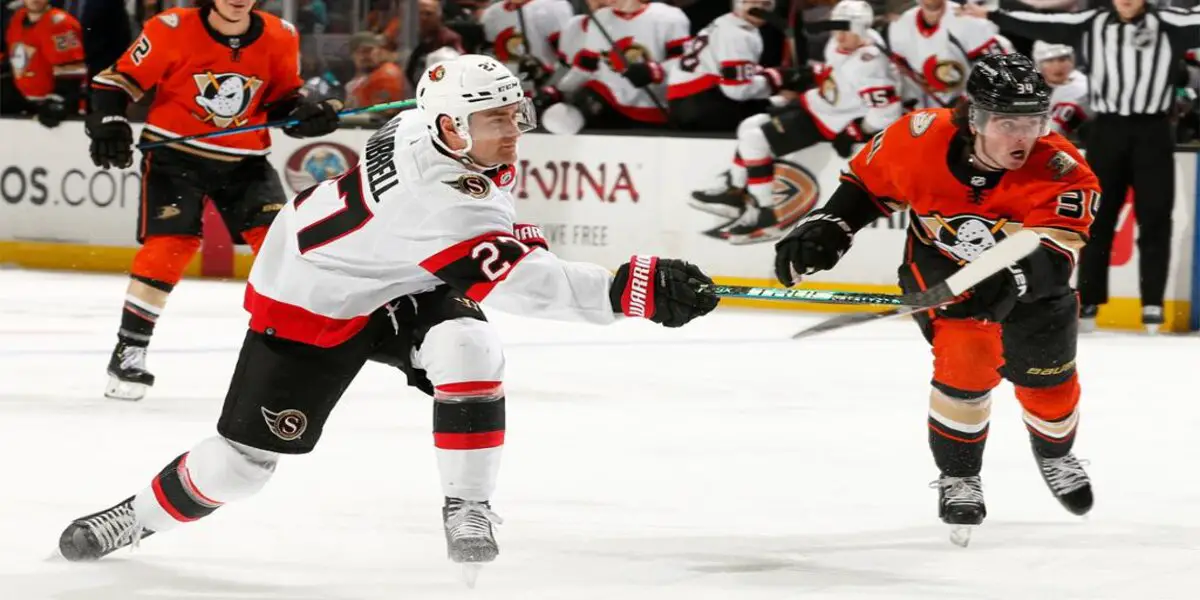 Dylan Gambrell is sticking with the Ottawa Senators.
The 25-year-old has signed a one-year, $950,000 contract extension for the 2022-23 season.
Gambrell appeared in a career-high 63 games this past season and scored seven points (three goals, four assists) after being acquired in a trade with the San Jose Sharks on October 24. He also appeared in three games with the Sharks' American Hockey League (AHL) affiliate, the San Jose Barracuda, notching one assist.
"Dylan's versatility is one of his greatest strengths," said Senators general manager Pierre Dorion. "He quickly earned the trust of our coaching staff as an effective penalty killer who could be relied upon in any situation from the center position."
Gambrell, who hails from Bonney Lake, Washington, was one of five Senators to record a shorthanded goal this year and will enter next season with 30 career points (13 goals, 17 assists) in 173 total games.
Episode 51: Interview w/Jack Ahcan Episode 51 is back in action talking about the New York Paingers ITR bet, Can Buffalo Sabres make the playoffs? Is Vancouver in the wrong on the Boudreau treatment? Is Tocchet the right guy? Is Daryl Sutter the last Dinosaur in the NHL?YouTube: https://www.youtube.com/@insidetherinkTwitter: https://twitter.com/CueTheDuckBoatzFacebook: https://www.facebook.com/Cuetheduckboats/Thanks for listening! Please rate and review our show on your favorite listening platform. Check out our partner's website at www.insidetherink.com for all your latest hockey news. Also, catch all of the games in this year's NHL season by signing up for ESPN+ at Insidetherink.com/ESPN