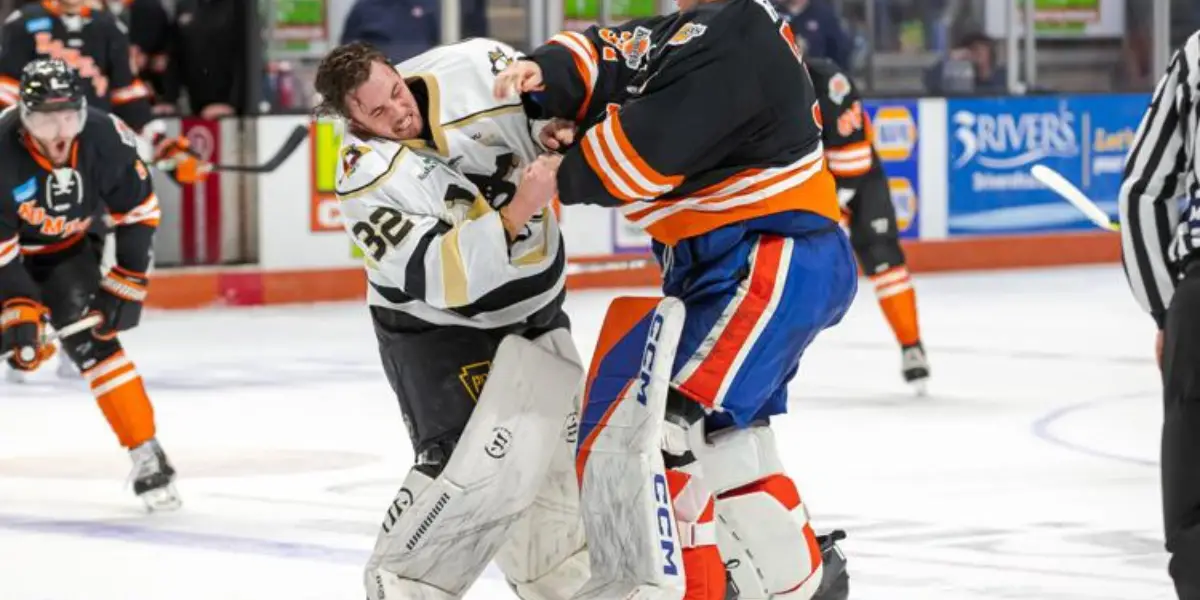 The Fort Wayne Komets finished the 2022-23 season the same way 27 other ECHL teams did, and that's not hoisting the Kelly Cup. The Komets finished fourth in a tough Central Division, which saw the top three teams in the division all finish over 90 points. Although the Komets fell short of their final goal, they made the playoffs for the 9th consecutive year, but ultimately ran into division foe Cincinnati Cyclones and lost in a tough game 7. After the season was over, the Komets decided not to renew Head Coach Ben Boudreau's contract, leaving the team in search of a Head Coach for the first time in four years.
Team Leaders
Shawn Boudrias took a big step in his sophomore season, leading the team in goals with 33 lamp lighters in 68 games. Boudrias also added 32 helpers for a total of 65 points to lead the team in points. Boudrias was one of 18 players the Komets made sure to protect when the Protected List came out on June 9th as well. Dallas Stars prospect Tye Felhaber led the team in assists, racking up 49 helpers in 51 games. The Komets had six different goalies appear in a game for them this season and were led by Ryan Fanti. Fanti, who is signed with the Edmonton Oilers, played in 34 games, amassing a 15-16 record with a 3.49 GAA and a .894. Fanti's biggest moment of the season came on March 26th, 2023, when he scored an empty net goal against the Rapid City Rush to become the 15th goalie in league history to do so. Just 15 days prior to the goal, Fanti was involved in a goalie fight where he squared off with Brad Barone of the Wheeling Nailers.
Whats Next?
The most pressing question for the Komets is who will be behind the bench to start the 2023-24 season. If Toledo Walleye head coach Dan Watson does not leave, then Assistant Coach Alden Hirschfeld would be a great candidate to replace Boudreu. Other assistant coaches who could be tapped to run the Komets are Jesse Kallechy from the ECHL Champion Florida Everblades, as he has head coaching experience in the SPHL. Iowa Heartlanders assistant Joe Exter also has multiple years of experience as an assistant coach in the NCAA as well. The Komets start play for the 2023-24 season on the road against in state rival, the Indy Fuel on October 20th.