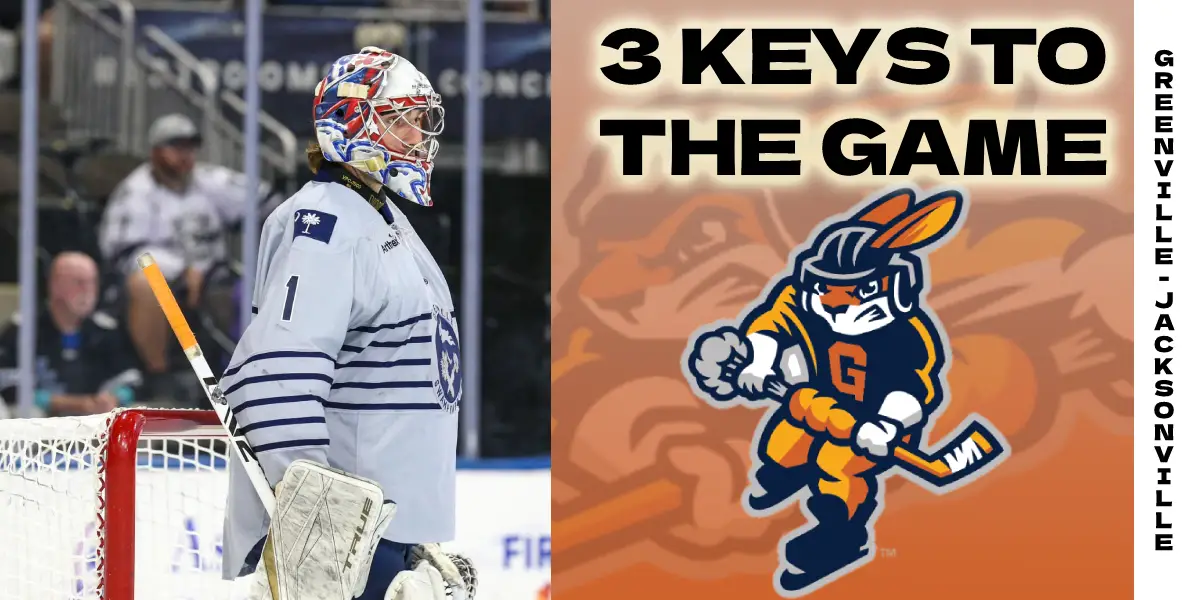 Date: April 23, 2023 l Time: 5:00 pm Est l Where: VyStar Veterans Memorial Arena
The Swamp Rabbits will play the Jacksonville Icemen in Game two of the first-round series tonight in Jacksonville. The Swamp Rabbits took Game one on Friday night, scoring four goals to the Icemen one. Here are tonight's three keys to the Game.
One: Depth Continues Strong Game One Performance.
In the Game one keys to the Game, I said that the stars of the Swamp Rabbits would need to show up to be successful in the Game. However, the stars weren't as necessary as I would have thought. Alex Ierullo had the final goal, but that was it. Granted, the players mentioned before did play well and added to the pressure that the Icemen had to fight off continuously. The second and third lines produced the most offense for the Swamp Rabbits. Ben Freeman, Josh McKechney, and Joe Gatenby produced the first three goals for the Swamp Rabbits. This is precisely what the Swamp Rabbits will need to head to the Well up 2-0 in the series.
Two: Ryan Bednard.
In his first Game back with the Swamp Rabbits, coach Lord called on Bednard to start in Game one. Bednard proved why he was given the start. Stopping 25 of 26 shots, the netminder didn't let the pressure get to him, proving that he was the right choice to start the series in goal. He even had to be down a man for a total of 16 minutes. The Swamp Rabbits will need that level of play again from Bednard, wanting to head to Greenville up 2-0.  
Three: Play Loose.
The Swamp Rabbits completed the hard part by taking home-ice advantage away from Jacksonville in Game one. I want to see the Swamp Rabbits come out fast and loose; the pressure is no longer on the Swamp Rabbits going into Game two. All the pressure is now on Jacksonville, not wanting to go down 0-2 heading to the Well.