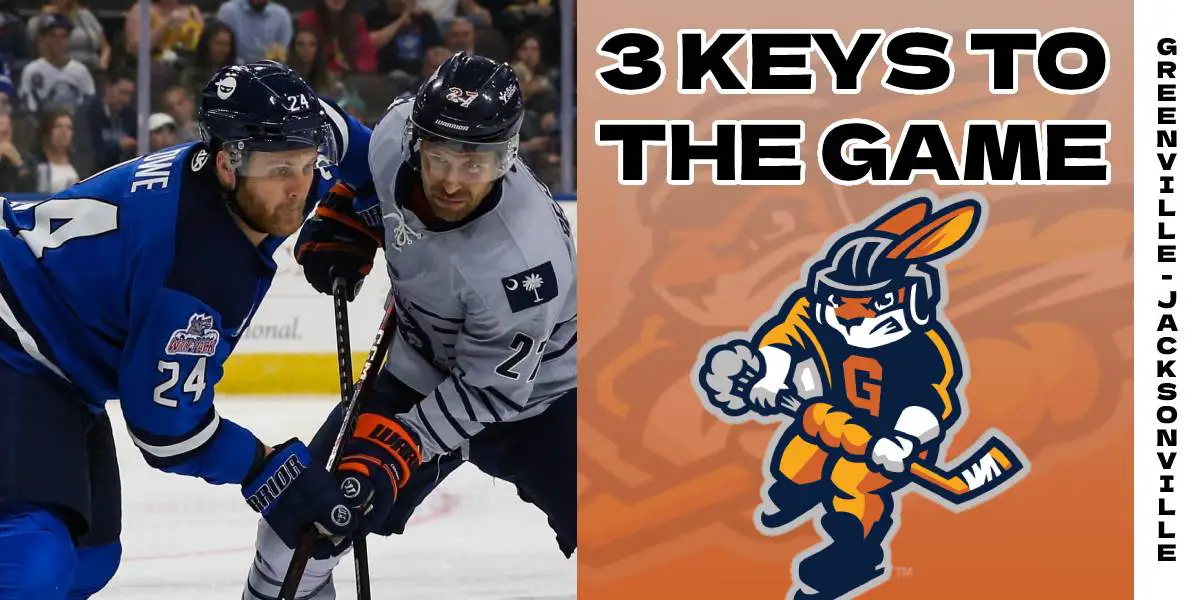 Date: April 25, 2023 l Time: 7:05 pm Est l Where: Bon Secours Wellness Arena
The Swamp Rabbits will host the next three games of the first-round series against the Jacksonville Icemen starting tonight. The Swamp Rabbits were able to split with the Icemen, with both teams winning one game a piece in Jacksonville. Below are tonight's three keys to the game.
One: Shots, Shots, Shots.
Game two was a completely different from what we saw from the Swamp Rabbits in game one. In game one, the Swamp Rabbits put up 15 shots to the Icemen's three; in game two, Greenville had the script reversed with Greenville putting up four shots to the Icemen's 14. Not only was the first period unsuccessful in putting pressure on the Icemen goalie, but it took the team the whole game plus the start of overtime to get to 20 shots on goal. Fortunately for the Swamp Rabbits, Ryan Bednard bailed the team out left and right, making incredible saves all night. Otherwise, this game would have been out of hand early and never would have made it to overtime.
Two: Disciplined Hockey.
The Swamp Rabbits gave the Icemen 10 opportunities on the powerplay in game two, including the first one occurring 59 seconds into the game on Tyler Inamoto. This is also the penalty that got Inamoto ejected for game three of the series (high stick to the face of Craig Martin). The Icemen tried to take advantage, as possession remained with the Icemen for what felt like the entire first period, along with the rest of the game. With that said, the penalty kill unit went 10 for 10, allowing dangerous chances but never allowing a goal. The Swamp Rabbits can't expect that the kill unit will continue to produce perfect results. You could see the kill lines were gassed throughout the game. You can expect Coach Lord will make sure this team plays disciplined in game three.
 Three: Ryan Bednard.
Just like the game two keys to the game. Ryan Bednard is another massive factor in this game. Bednard has played close to perfect in the series' first two games. Producing a .948 save percentage, allowing 1.25 goals a game. You really can't ask for much more from a goalie in the playoffs. Fans will have to hope that the scoring power of the Swamp Rabbits will show back up to provide some relief for Bednard.