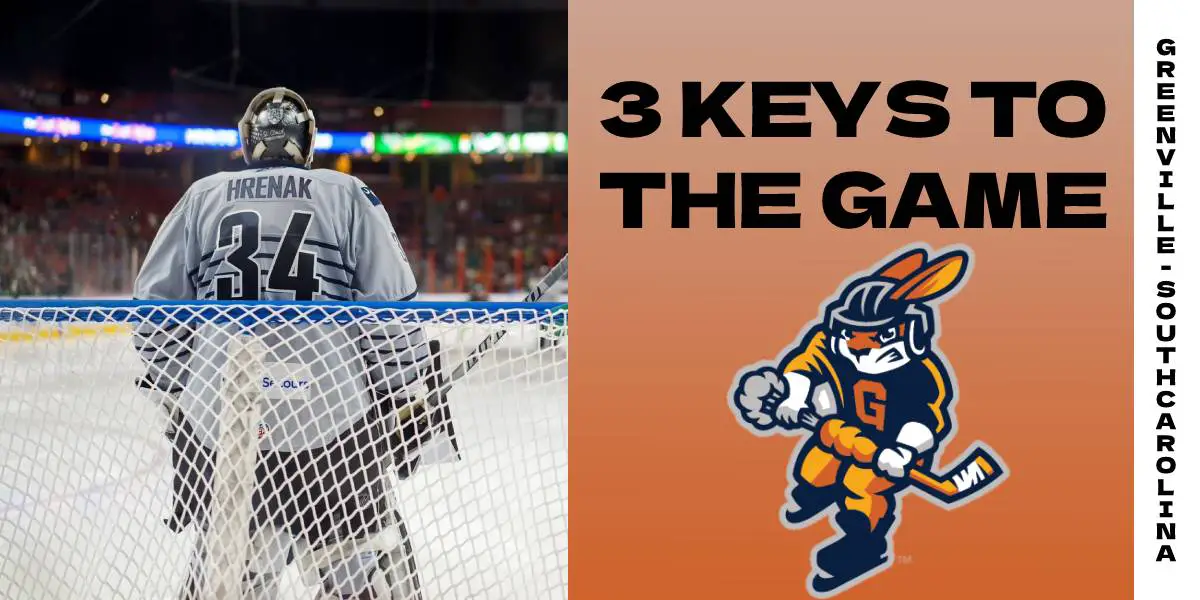 Date: 4/14/2023 l Time: 7:05 pm Est l Where: Bon Secours Wellness Arena
One: Limit the Penalties
The last time these two teams met, the Stingrays were given three opportunities on the power play in the first period. Even though the Stingrays didn't capitalize on the first two attempts, they scored the first goal of the game on the third powerplay of the night. South Carolina would get the second and game-winning goal on another powerplay opportunity in the third period. Penalties will be something that the Swamp Rabbits will need to clean up going into the playoffs. South Carolina showed that good teams would take advantage when given a chance.
Two: Capitalize
The Swamp Rabbits were able to capitalize on their scoring opportunities over the last three games, two games against the Orlando Solar Bears and last night against the Savannah Ghost Pirates. In the three-game stretch, they had two games with seven goals and the other with five. However, these three games were against goalies that rank towards the bottom of the league, playing against Solar Bear goalie (Jack Lafontaine) and the Ghost Pirate goalie (Michael Bullion). With 40 shot attempts against Tyler Wall in the previous matchup between the Swamp Rabbits and Stingrays. Wall stopped 39 of the attempts. The Swamp Rabbits need to succeed tonight going against either Tyler Wall or the statistically better goalie for the Stingrays and the fourth overall rated goalie in the league in goals against Clay Stevenson.
Three: Great Goalie Play
David Hrenak has shown how good of a goalie he can be in the last three games, starting with last night against the Ghost Pirates. Savannah threw everything they had at Hrenak for 42 shots on goal, scoring one mid-way through the third period, while Greenville was already up 7-0. Also, when they hosted South Carolina earlier in the month, Hrenak allowed two goals on 30 shot attempts, both on the powerplay. We will get a chance to see if Hrenak can maintain this level of play going into the playoffs. Or if recently signed goalie Luke Richardson can slow down the best team in the south.