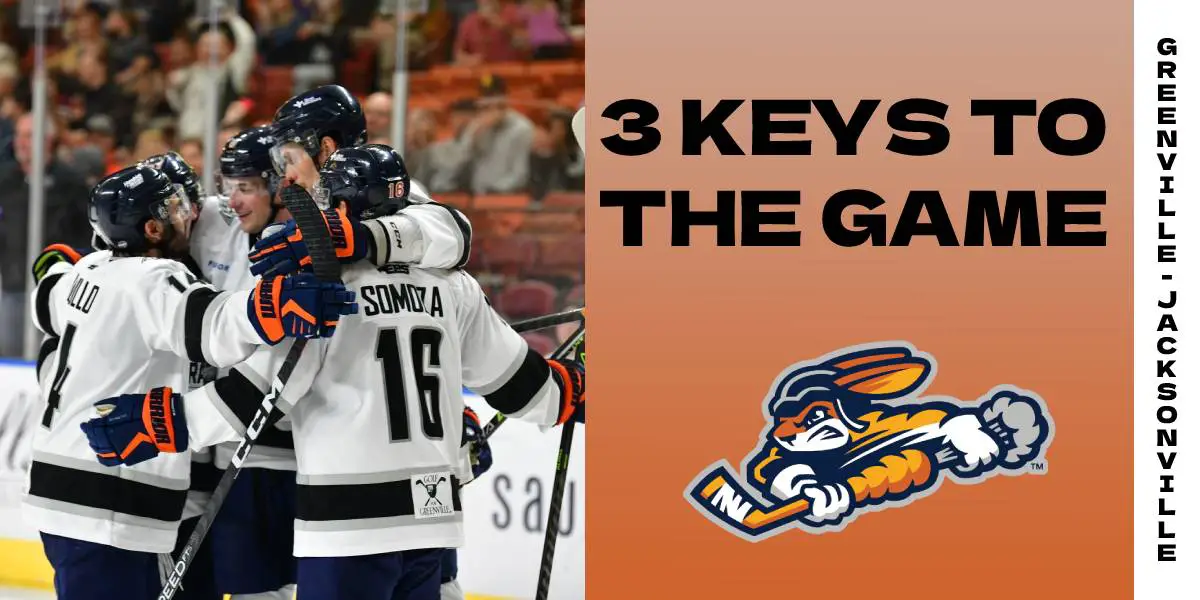 Date: April 21, 2023 l Time: 7:05 pm Est l Where: VyStar Veterans Memorial Arena
The Greenville Swamp Rabbits take on the Jacksonville Icemen tonight to start the Kelly Cup playoffs. Here are the three keys to tonight's game.
One: Who Starts in Goal?
The big question mark on how the Swamp Rabbits starts this series is who does coach Lord put in goal for game one? The easy answer a week ago would have been David Hrenak, but with Hrenak being called up by the Los Angeles Kings. Lord has an interesting dilemma on his hands. Ryan Bednard was returned to Greenville from Grand Rapids after being on loan with the AHL team. Bednard played in 20 games for the Swamp Rabbits this year. Or do you go with the newcomer in Luke Richardson, who only played in two games for the Swamp Rabbits. But those two games only allowed three goals and secured a .952 save percentage. While only allowing one goal to the south division champions, the South Carolina Stingrays. It will be interesting to see who Lord decides to go with for game one. I would like to see Richardson get the start in game one after two dominant performances in goal.
Per Mark Shelley, (Swamp Rabbits Play by Play) tweeted after this article was complete, that, Ryan Bednard will start in goal for game 1.
Two: Stars Show Up.
The Swamp Rabbits lost the season series against the Icemen. Winning five of the eleven games played. However, only three of the games were decided by three goals or more. Two or fewer goals decided the other eight. The Swamp Rabbits are going to need the likes of Alex Ierullo, Tanner Eberle, Brett Kemp, Max Martin (Yes, I know Martin is a defender but 38 assists and 52 points), and Nikita Pavlychev to continue to show what this offense has done over the last few games of the regular season. They are scoring five or more goals in the previous four games. In three of those four games, the Swamp Rabbits scored seven goals.
Three: Early Pressure on Icemen Goalies.
In the final few games of the regular season for the Swamp Rabbits, the intensity was noticeably higher right out of the gates. They were consistently putting pressure on the opposing goalie and defense. Which in turn paid dividends over the rest of the game. Against the Ghost Pirates, the Swamp Rabbits put up 14 shots with four goals scored in the first period. Even against the Stingrays, only one goal was scored in the first. However, you could see in the second that South Carolina had been put to work, allowing five goals in the second period. I expect the Swamp Rabbits will attempt to control the puck early on. Staying with the theme they have shown in the last few games to close out the regular season.