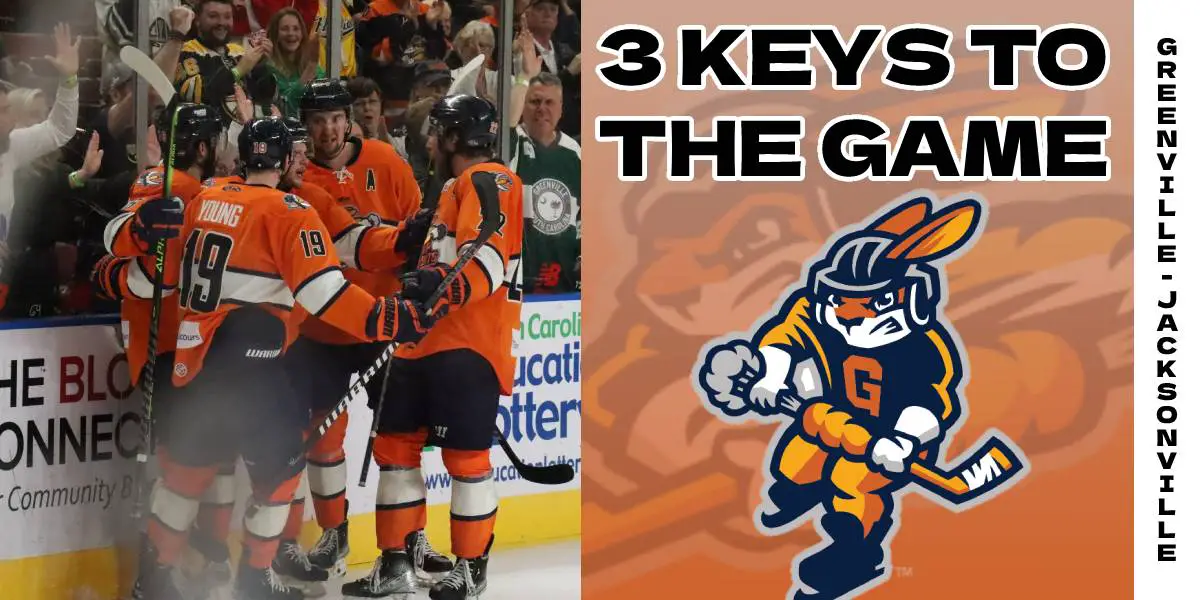 Date: May 2, 2023 l Time 7:00 pm EST l Where: VyStar Veterans Memorial Arena
The Greenville Swamp Rabbits head south to Jacksonville, down three games to two in the series. The Icemen were able to take two of the three games played in Greenville last week. With the Swamp Rabbits facing elimination tonight. Here are my three keys to the game, to extend the series and play a game seven
One: Max Martin
Martin was missing from game five, and you could notice he was not on the ice. Not only was he noticed not being in the lineup for even strength opportunities. But even more so, being the captain of the powerplay. The powerplay appeared not to be nearly as smooth as it had been or as powerful as it could have been. Martin has also been a big help in the scoring department for the Swamp Rabbits in this series, having four points in the four games he has played. It does sound like Martin will be back for game six after missing game five for a recovery day. Greenville will need Martin at full strength to allow his team to extend the series.
Two: Don't Let the Snowball Happen
Greenville was able to go up 2-0 early in the first period of game five and felt like everything was going their way. Especially after Jacksonville pulled Charles Williams after giving up the two goals, however, the goalie change seemed to re-energize the Jacksonville skaters as they managed to put up five goals in a row before Greenville could get back into it, putting up two goals in the third. Greenville cannot let Jacksonville build momentum quickly in this game, as we saw just what the Icemen can do when they get rolling.
Three: Extend the Season
This is it. You lose, you go home, and the season is over. All the fans can ask from the Swamp Rabbits is to leave everything on the ice. Greenville will need Martin, Alex Ierullo, Brett Kemp, Ben Freeman, and Nikita Pavlychev to do everything they can to help this team get a lead early and hang on to it this time. Look for Tyler Inamoto and Evan Wardley to impose a physical style of play on the Icemen and not allow any easy chances tonight.