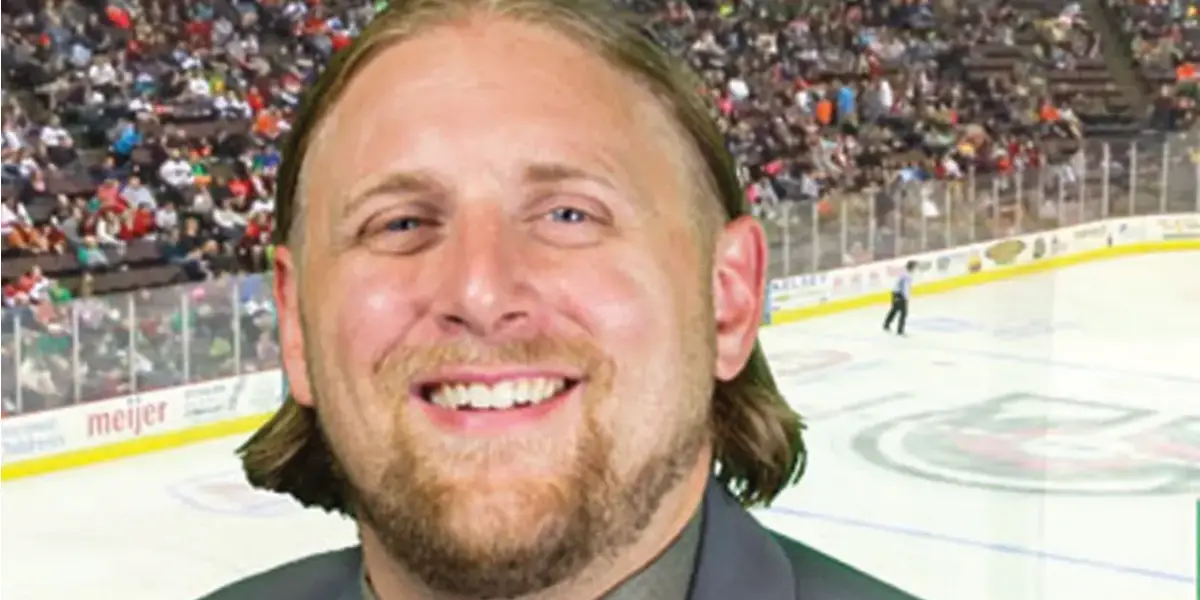 The ECHL is in its first full season coming out of COVID. The ECHL commissioner Ryan Crelin was recently in Adirondack and made himself available for the media to discuss the state of the League and answer questions. Despite the effects that COVID had on the League, the ECHL is finally back where it wants to be revenue-wise, "Ya, No question, the teams, and notably, the fans have really turned out this year, last year, we were able to have every team play, but there were still some restrictions some teams had to play with no fans, and we are back to normal, and the fan response has been fantastic, and revenue is wise is up five or six percent from where we were in 2018-19" Crelin said.
One of the most significant topics that Crelin kept mentioning is that he wants to see all three levels get to 32 teams to help with the movement of players being flipped between the two leagues. He said that the Savannah Ghost Pirates, who joined the League this season, are doing a great job as they are currently top four in attendance, "No question I was there opening night back in November, brand new building, they are doing a fantastic job, and it starts with the logo and the color scheme, they can't keep the merchandise in stock, and it's really gotten embedded in the community, and they've sold out almost every game." That said, despite the rumors there will be no expansion team for the 2023-24 season, "Yes, but it's not done yet, there's a lot of irons in the fire, the league's vision is to get to 32," said Crelin.
Another big topic mentioned was the ECHL/AHL, the number of players that have been called up, and how that has affected ECHL teams. This season the League started the year with 39 more ECHL/AHL contracted players on ECHL rosters, and that number was still up at the midway point of the season. Crelin mentioned that they have an ECHL/AHL committee that meets every two months and discusses any issues that need to be addressed. He also said that both the NHL and AHL could help play into the promotion of the League, "I think continuing to tighten that bond between the NHL and AHL, they've got such a huge following, the guys on and off the ice coaching no doubt that can develop at our league and have success and broaden our league that way is huge" said Crelin.
The League will keep the same roster size of 19 skaters and two goaltenders heading into next season. A few teams have talked about hosting an outdoor game, but Crelin mentions that there are challenges to that; if a team wants to do it, we'll support it, but I think it needs to be more than just the t; the stadium needs to be on board, it's a pretty expensive undertaking to do one or two ECHL game sees, so you'd have to get men's leagues, college games, community ice, you'd have to make a week or a month out of, it. You've gotta get the whole community on board," Crelin said. The League will look into the two-referee system but doesn't expect that to become a full-time thing anytime soon, "The plan right now is 25%, and the plan is to phase it in, and we will reassess it each year; I think we'll get there quicker than the AHL, but we are calling fewer penalties with the two-man system, but that's a small sample size, and there could be a lot of different reasons for that".