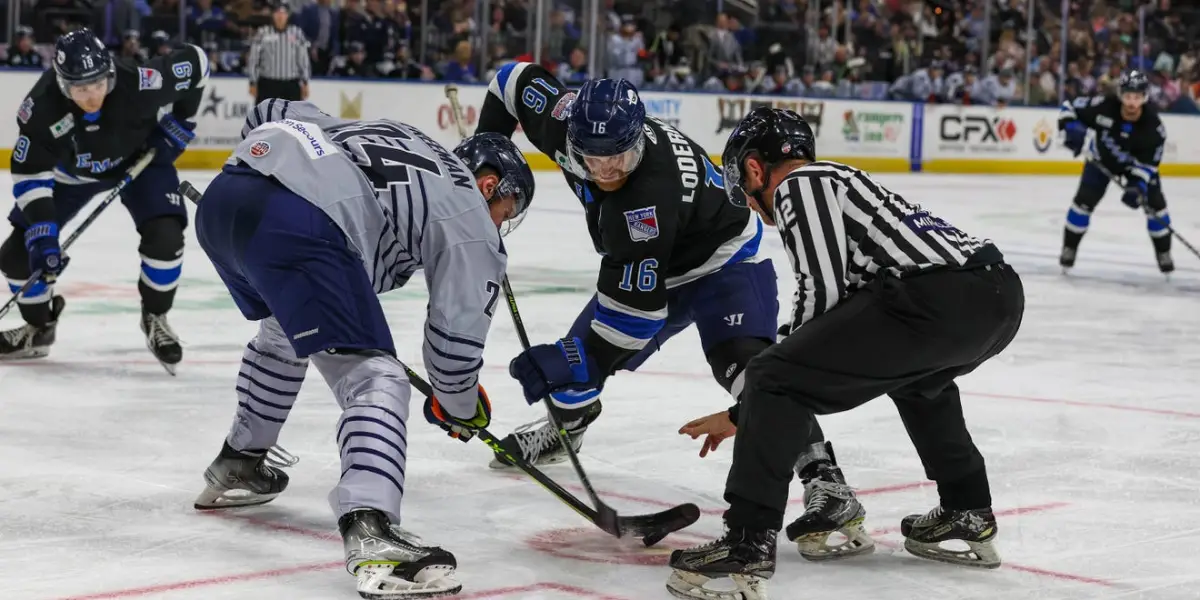 The Jacksonville Icemen and the Greenville Swamp Rabbits played a spirited, physical game of hockey in Sunday's game two matchup. Neither team was shy when it came to rough play and post-whistle scrums—a couple of those highly charged moments caught the league's attention, with the ECHL announcing disciplinary actions for players of both teams.

Defenseman Tyler Inamoto of the Greenville Swamp Rabbits will miss game three of the playoff series and has been fined an undisclosed amount. Inamoto's infraction came at just 59 seconds into the game when, behind the play, he hit Icemen forward Craig Martin in the face with a high stick.

Icemen defenseman Jacob Friend will be fined an undisclosed amount for his actions at the end of the third period. Friend received a misconduct penalty for throwing equipment. While he will be fined, Friend will not miss any games using suspension.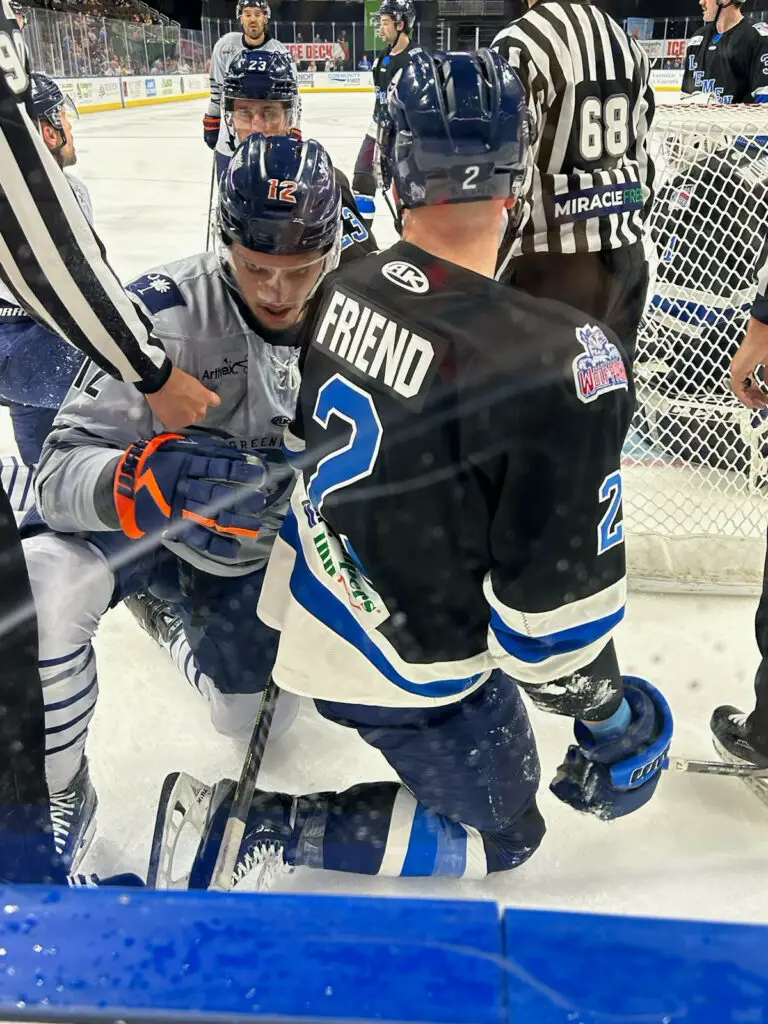 Inamoto and Friend have both dressed for the pair of games played in the series. The Swamp Rabbits' Tyler Inamoto is scoreless through the two games, collecting two penalty minutes and having a -1 plus/minus thus far in the postseason. Jacob Friend recorded his first postseason point in Sunday's double-overtime winner against Greenville. He has a +1 plus/minus rating and has served 14 minutes in the penalty box during round one.
Puck drop for game three is set for 7:05 pm ET at Bon Secours Wellness Arena, Tuesday, April 25th, in Greenville.