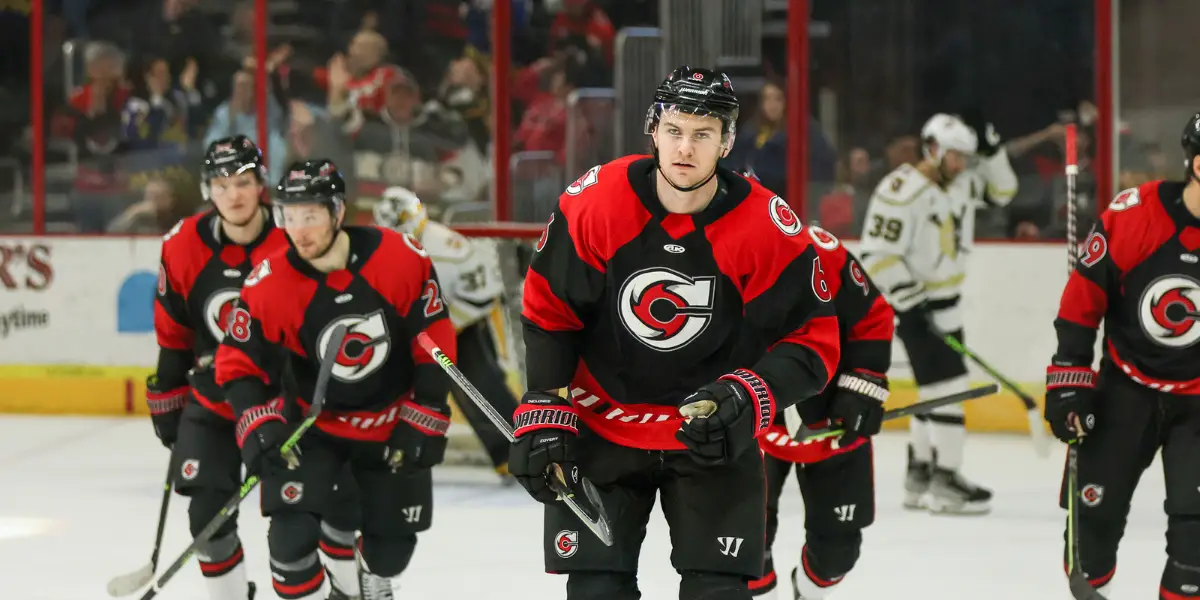 After a hard-fought season, the Cincinnati Cyclones have been crowned the ECHL Central Division Champions of the 2022-23 season. The team secured their title after a 5-3 win over Indy Fuel on Easter Sunday. This is the first time since 2018-19 that the Clones have taken the title, and they are skating right up on the heels of the #1 Idaho Steelheads in second place overall in the league.
Head Coach Jason Payne and his right-hand man, Assistant Coach Chad MacLeod, along with Captain Justin Vaive and Alternate Captain Louie Caporusso, hope to lead the team all the way to the Kelly Cup Championship, a feat that has only been accomplished twice in Cyclones team history. Most recently, the Clones took the cup in 2010 in a four-game win over the Idaho Steelheads. History could repeat itself.
The Cyclones have the home-ice advantage as they host the Fort Wayne Komets in the first round of playoffs. It will be a bittersweet reunion of sorts for both team captains, Vaive and Fort Wayne's Anthony Petruzzelli. The two vets played together for the Komets and won the 2021 Kelly Cup Championship during the "asterisk season" most of us would like to forget about.
Games one and two will be played Friday, April 21, and Saturday, April 22, at Heritage Bank Arena, puck drop is at 7:30 PM CST. Komets host games three, four, and five (if needed) on Tuesday, April 25, at 7:30 PM CST, Thursday, April 28, at 8:00, and Sunday, April 30, at 6:00 PM CST. If the series goes to games six and seven, Cyclones will once again host on May 2 and 3 at 7:30 PM CST.