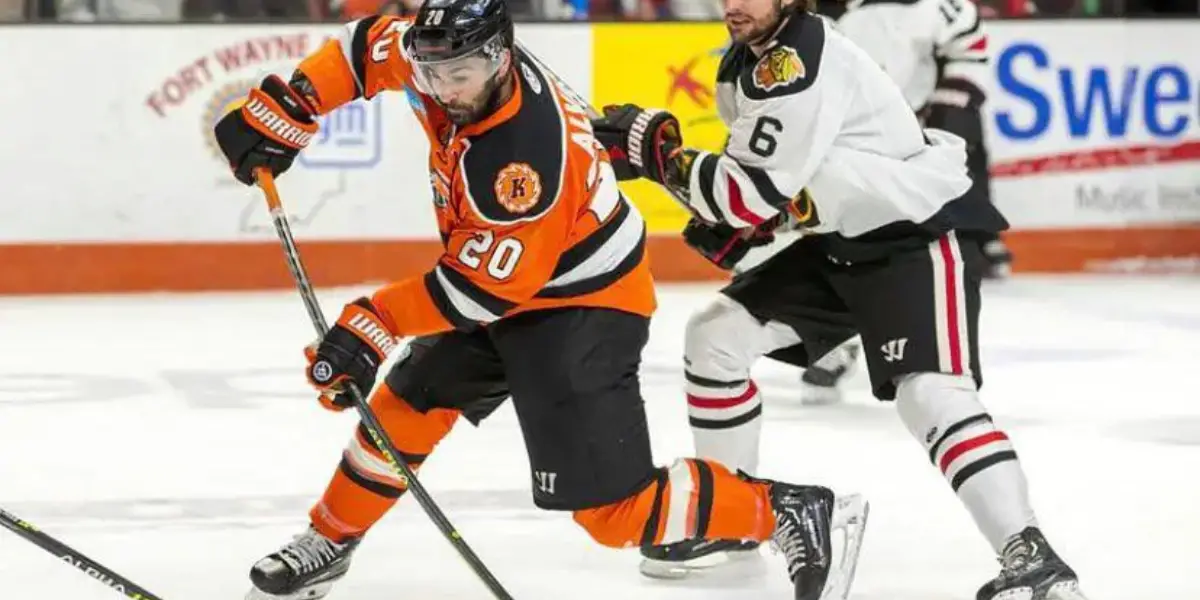 The Fort Wayne Komets came into Tuesday Night down 2-0 in the series needing a win on home ice, and that's precisely what they got.
It was important for the Komets to do something that they failed to do so often this season, and that is to score the 1st goal of the game, and the versatile forward/defenseman, Dan Maggio, did just that for Fort Wayne as the Komets struck first early on in the 1st period. The Komets were outshot in the first two periods, 27 to 26, and the Komets still held the 1-0 lead heading into the 3rd period.
During the 3rd period, the Komets started peppering Cincinnati with shots, and they got rewarded for it.
Darien Kielb, the defenseman, picked up a loose puck along the Cyclone's goal line and put it in to give the Komets a 2-0 lead. Minutes later, the Cyclones make a disastrous defensive zone mistake and left Matt Boudens wide open 20 feet out from the net when Alvaro got the puck to him. Matthew Boudens, who has a sneaky good shot, made no mistake and barriers the puck into the net, extending the lead to 3-0.
For the rest of the 3rd period, the Komets continued to put pressure on Cincinnati. With less than a minute to go, Komets forward, Dove-McFalls, and Vaive get into a wrestling match by the Komets net, and the two teams begin to exchange pleasantries. The Komets walk away from this game with a 3-0 win and the 26th playoff shutout in franchise history. That was the 1st goal of the playoffs for all three of the Komets goal scorers. The Komets came into this game needing to improve their power play, and while they did get a power play goal, they still only went 1/6, so that is still something they will need to work on.
Their next game is this Friday in Fort Wayne, and they will be looking to even up the series at two games a piece. The keys to that game will be not to take so many penalties, score the 1st goal, get the crowd into it early, and get lots of traffic around the Cyclone's goal. Getting the crowd into the game can be a big boost for this Komets team that most other ECHL teams do not get the luxury of having and would do best to use to their advantage.