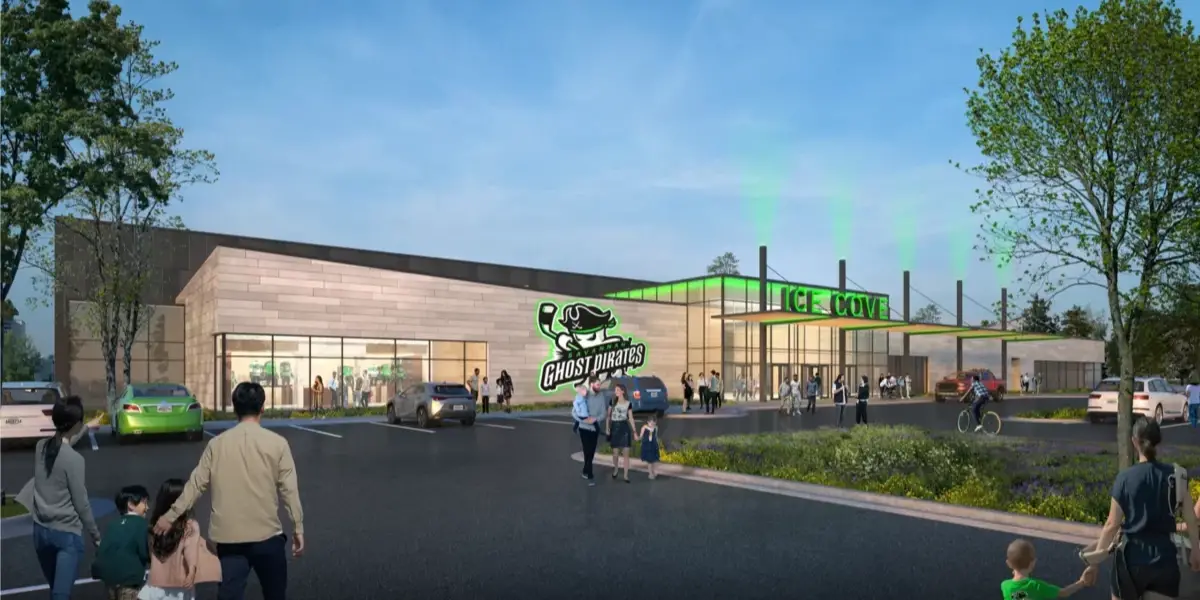 Even though the Savannah Ghost Pirates franchise has only existed for one season, they have brought many great things to the town of Savannah. Many kids that have gone to a few games have now fallen in love with the sport and want to have a place to play it with their friends besides just on the roads of their neighborhoods. 
Yesterday, Savannah announced a new practice facility for the Ghost Pirates in Port Wentworth, a city close to Savannah. To help the team make this announcement, Port Wentworth City Manager Steve Davis spoke briefly about the plans for this facility. Inside, there will be two NHL-sized sheets of ice. It will be used as a training facility for the new ECHL team, along with youth and adult hockey practices, clinics, and possibly games and tournaments. It will also have public ice skating and lessons. 
"The facility is expected to be completed in the summer of 2025 and will sport two regulation-size ice rinks, a sports bar, and grill, a pro shop, and other amenities," according to the Ghost Pirates Hockey website, which gives many details about the soon-to-be 90,000 square feet multi-purpose facility. It is most likely that each of the two rinks can hold 250 seats. 
This is just the beginning of some of the big things the Savannah Ghost Pirates will bring to the Hostess City.