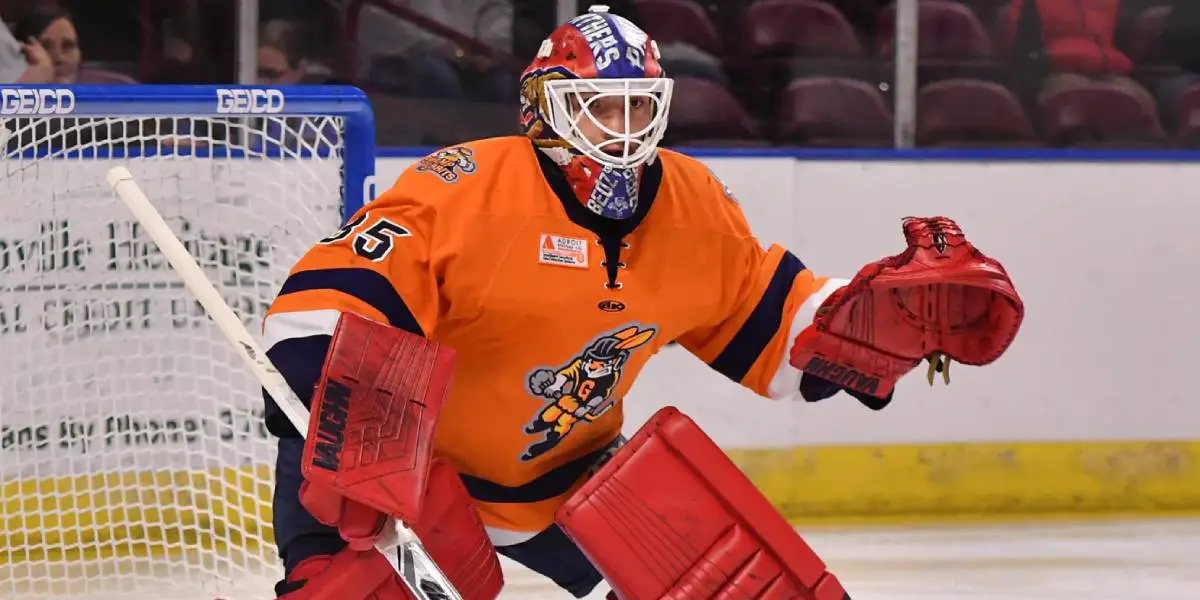 On Monday, playoff rosters were locked in by all eligible teams. The ECHL released the rosters of all teams today (April 18th) on their website. The Swamp Rabbits will begin their quest for a championship Friday night (April 21st) when they play the Jacksonville Icemen for two games before returning to the Well on Tuesday (April 25th) for game three of a potential seven-game series.
Goalies:
Luke Richardson
Ryan Bednard
Defense:
Max Martin
Ethan Cap
Joseph Leahy
Miles Gendron
Joe Gatenby
Bobby Russell
Colton Young
Forwards:
Ben Freeman
Josh McKechney
Tanner Eberle
Justin Nachbaur
Brannon McManus
Anthony Beauchamp
Ethan Somoza
Dallas Gerads
Brett Kemp
Alex Ierullo
Nikita Pavlychev
Reserves:
Defense: Evan Wardley and Tyler Inamoto
Forwards: Carter Souch and Miroslav Mucha
Things to Note:
Starting with the season series, Greenville lost the series, winning five of the 11 matchups between the two teams. All games were closely contested, with only three games having a difference of three goals or more. The other eight games were decided by two goals or less.
A significant change that affected the Swamp Rabbits' playoff roster was David Hrenak getting called up to join the LA Kings' playoff roster, leaving a hole to fill. Hrenak played in 43 games for the Swamp Rabbits earning 22 wins with a 2.82 goals-against average and a .906 save percentage. Fortunately, Ryan Bednard was returned to the Swamp Rabbits after being on loan to the Grand Rapids Griffins of the American Hockey League. Bednard played in 20 games for the Swamp Rabbits this year, with 11 wins. Bednard finished the regular season with an average of 2.81 goals-against and a .913 save percentage. Luke Richardson will join Bednard as the other goalie after signing with the team late in the regular season. Richardson played very well in the two games that he started. One was against the South Division champions, the South Carolina Sting Rays, only allowing one goal.
The rest of the roster is to be expected, with no other real surprises for the defenders or forwards. However, there are some players to keep an eye on. As of late, Brett Kemp has been on a tear, scoring seven goals in the final four games of the regular season. Nikita Pavlychev is a welcome addition back to the team after spending some time with the Ontario Reign of the AHL. In his first game back in Greenville, Pavlychev scored four goals against the Savannah Ghost Pirates, tying the franchise record for goals scored in a game. Another name to mention is Alex Ierullo, who was named to the All-ECHL rookie team last week.