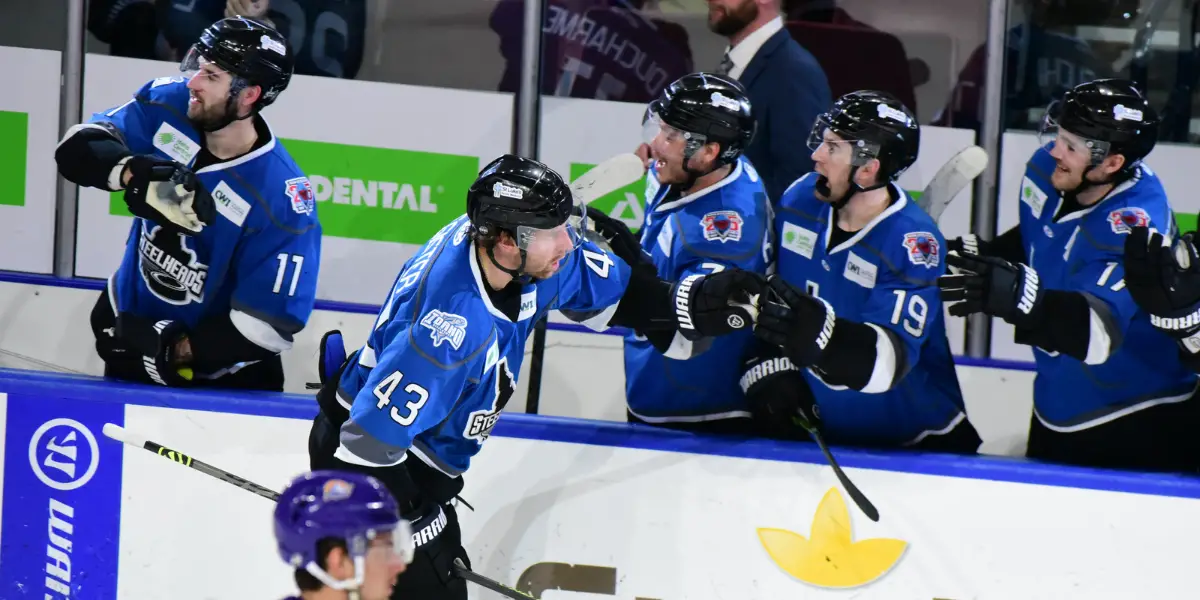 Before we look at this weekend's schedule for the Idaho Steelheads, let's take a moment to relive this AMAZING save from Adam Scheel during Wednesday's (Mar. 29) game against the KC Mavericks.
Truly a work of art. Now that we've gotten that out of the way, let's check out what's happening this weekend at Idaho Central Arena. 
Only eight games stand between the Idaho Steelheads (60-9-1) and their run for the Kelley Cup. In a double-header this weekend, the Steelheads will face off twice against the Kansas City Mavericks (29-27-6) to close their series. Though the Steelheads are sitting pretty, having clinched first place in their division with 107 points, the Mavericks are tied for second place with the Witchita Thunder at 66 points – both are yet to secure a spot in the postseason.
The Steelheads hosted the Mavericks on Wednesday (Mar. 29), where they fell 0-6 to the home team and gave goaltender Adam Scheel his fourth shutout of the 2022-23 season. That game marked the Steelhead's tenth straight victory. Interestingly, their last loss before this ten-win stretch was handed to them by the Mavericks on Mar. 4 when the Steelheads fell 2-1 in Kansas City.
The contest tonight will also mark some important milestones for the Steelheads. First, forward Zane Franklin will play his 50th game with the club since being traded from the Reading Royals earlier this season. In the 49 games with the club, Franklin has recorded 29 points in 18 goals and 21 assists. Alongside Franklin's personal milestone, the team is looking to secure the record for their all-time franchise wins. To beat their 2002-03 record-holding-season with 52 wins, the Steelheads need just one more regular season win in their final eight games.