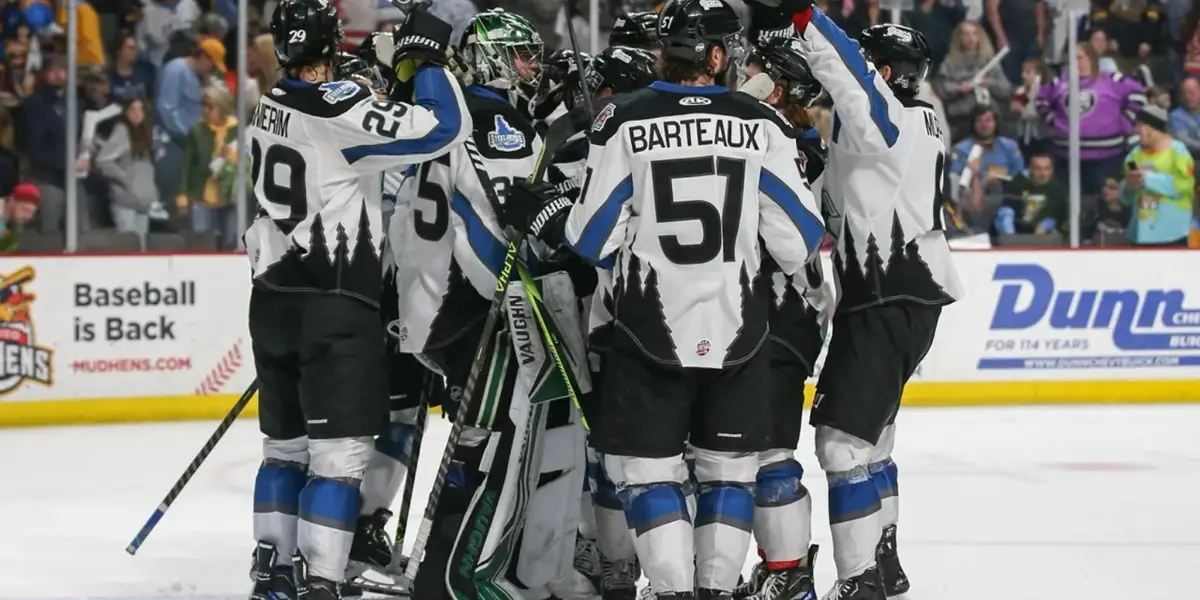 The Idaho Steelheads found a way to block out the electric atmosphere of 8,300 fans at Toledo's Huntington Center to defeat the Walleye. Despite a late push from Toledo, Idaho was able to prevail.
John Lethemon was in goal for Toledo, and Adam Scheel for Idaho. Toledo was able to get by Scheel first to go up 1-0 with a power play goal by Brandon Hawkins (12:33), assisted by Seth Barton and Trenton Bliss. This was Hawkins' eighth goal of the playoffs. Toledo was able to hold the lead for most of Period One until Idaho's Wade Murphy tied it up at 18:18 with a power play goal. Murphy's goal was assisted by Jordan Kawaguchi and Dawson Barteaux.
Both Toledo and Idaho had two penalties each in period two. Both teams were able to fight off the powerplays. Idaho struck first at 8:59 with an equal-strength goal by Jade Miller, assisted by Zane Franklin and A.J. White. Idaho had all the momentum and found the back of the net for a second time this period with a goal by Ty Pelton-Byce (11:56), assisted by Wade Murphy and Justin Misiak. Gordie Green brought Toledo back within one with a goal at 13:13, assisted by Bliss and Barton. The period ended with Idaho up 3-2.
In Period Three, Idaho came out and found the back of the net at 0:31. Murphy scored the goal, his second of the night, and assisted by White. Murphy's goal put Idaho up by two. At this point, Toledo began playing with a determination to stop Idaho and get by Scheel. Green was able to do just that. He scored a goal at 9:18 to put Toledo back within one. Toledo continued to play aggressively, but it was no match for Idaho. Scheel was able to stand strong in goal, and Idaho came away with the win, 4-3.
Both Lethemon and Scheel had 27 saves in the net. Toledo had 30 shots on goal, and Idaho had 31. 
Idaho leads the series 3-1. Game five will take place back at the Huntington Center on Saturday in a win-or-go-home situation for Toledo.