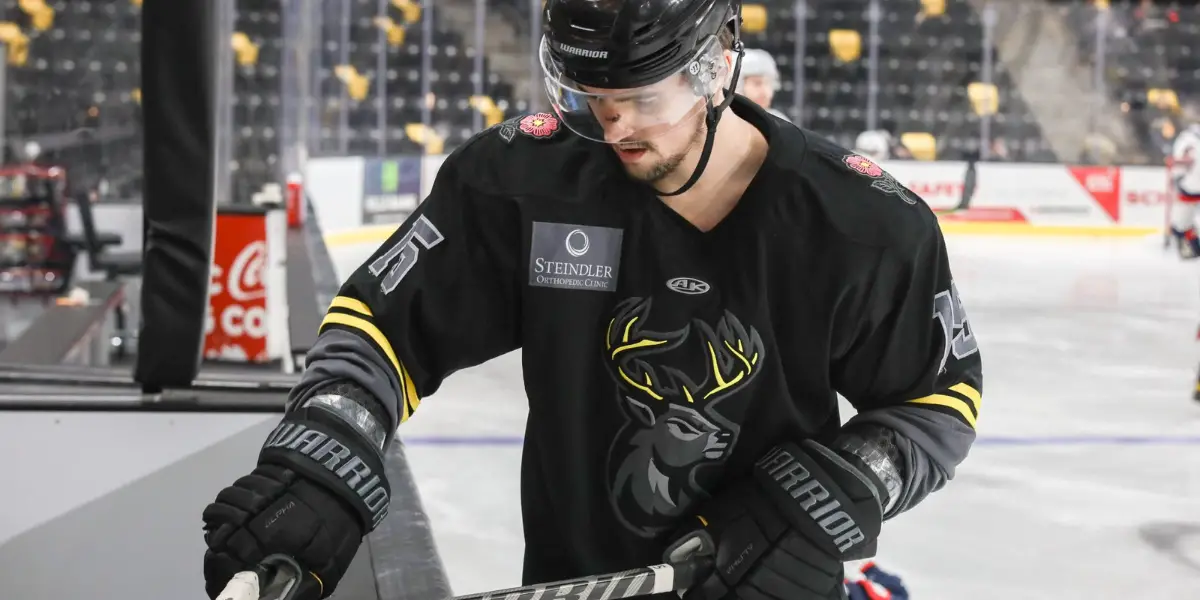 Only eight games left for the Iowa Heartlanders (17-33-13) before they close out their season. Without an opportunity to play for the Kelley Cup in the post-season, the Heartlanders have been using their recent games to test out a few new team members and look forward to the franchise's third season. The season begins to wrap up with the long weekend ahead as they visit three teams in three days. 
Friday, Mar. 31, at Toledo Walleye
On Friday (Mar. 31), the Heartlanders will make the seven-and-a-half-hour trek east to the Huntington Center, where they will take on the Toledo Walleye (42-16-4). This will be the final meeting between the Central Division's seventh-place Heartlanders and the second-place Walleye. This might seem like a meaningless game with the Walleye already securing a playoff position and the Heartlanders far from one, but this is an opportunity for the Heartlanders to end this series on a win. The Heartlanders have found themselves at the bottom of the first five games in this six-game series – losing all by three or more goals. Since their last meeting on Mar. 4 (1-4 Toledo), the Iowa team has debuted seven new faces on their bench. We will have to see if these changes will make enough of a difference for the Heartlanders to close this series off favorably.
Saturday, Apr. 1, at Kalamazoo Wings
On Saturday (Apr. 1), the Heartlanders will head over to the Wings Event Center to close their series against the Kalamazoo Wings (25-34-4). The Wings are sitting 6th in the Central Division, three points behind the fifth-place Wheeling Nailers (57 points). These teams have had ten meetings this season, with the wins split 5-5 between the clubs, with three of those games going into overtime and one being settled in a shootout. In their most recent meeting on Mar. 19, Kalamazoo fell to the Heartlanders in Coralville, giving Hunter Jones his first shutout with the club. 
Sunday, Apr. 2, at Fort Wayne Komets
Finally, the Heartlanders will wrap up their road trip on Sunday (Apr. 2) as they face off against the Fort Wayne Komets (32-24-4). The Komets sit fourth in the Central Division with 71 points. This game will end a seven-game series between the clubs, where the Heartlanders only came out on top at the first meeting (Nov. 6), where they had a 2-7 win in Coralville. The Komets are looking to secure their spot as the fourth team in the Central Division to compete for the Kelley Cup. This will be a competition similar to the one versus the Toledo Walleye, where the Heartlanders look to prove themselves by collecting an end-of-the-series win.