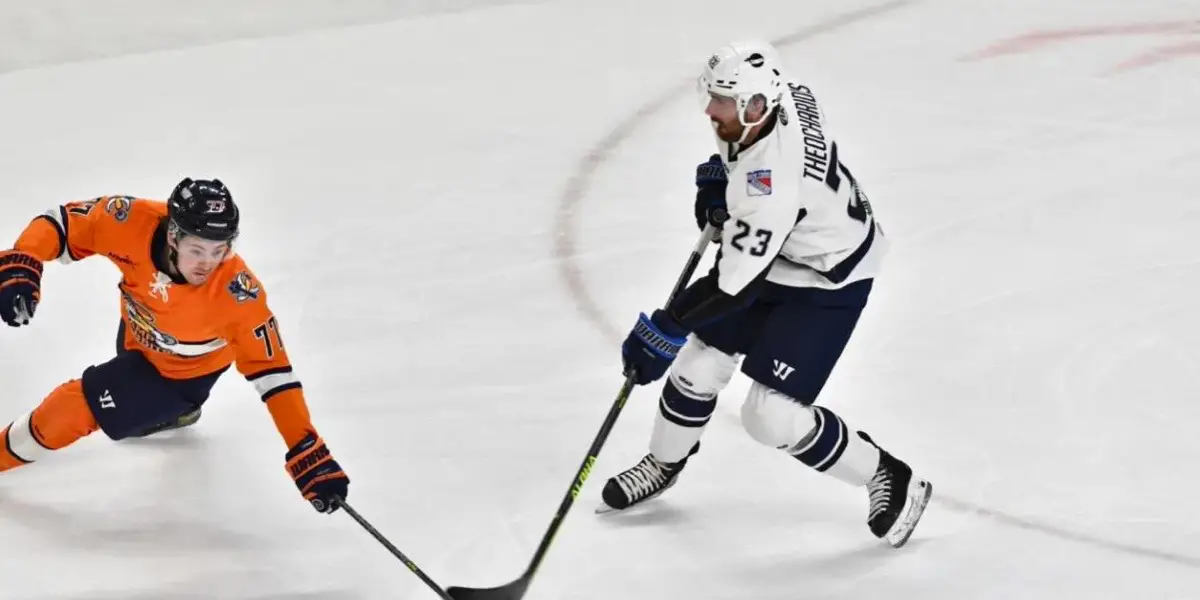 Games Three, Four, and Five of the Round One series between the Greenville Swamp Rabbits and Jacksonville Icemen took place in Greenville this week. The Icemen hit the road after a Game One loss and a double-overtime winner in Game Two. Game Three would take place Tuesday evening, seeing the Icemen take a 2-1 series lead going into Friday's game after a big 7-4 victory. Game Four on Friday would pan out differently for the Icemen, who lost 3-1 to the Swamp Rabbits, tying the series at two games a piece.
Saturday's Game Five in Greenville was a crucial game for the Icemen. A Swamp Rabbits victory would have resulted in Greenville returning to Jacksonville with a one-game series lead. In the regular season, both teams saw more success when playing at the visiting arena, meaning any series lead the Rabbits could bring into Jacksonville would be tempting fate. The Icemen ensured that wouldn't be the case, scoring five goals to finish the road trip with another win in the win column.
Game Five:
Like Game Three on Tuesday, the Icemen didn't have to look far to find offense. Although the Swamp Rabbits got off to a 2-0 start, forward Luke Lynch would get the first Icemen goal of the game in the first period. With a 2-1 Swamp Rabbits lead going into the middle frame, the Icemen would explode for four unanswered goals. Craig Martin, Ara Nazarian, Matheson Iacopelli, and Brandon Fortunato would all find the back of the net to pull the Icemen ahead 5-1. The Swamp Rabbits would get something going in the final period of hockey, coming back to score three unanswered goals of their own. However, they would ultimately fall short, losing 5-4.

For the first time in this playoff series, Icemen goalie Olof Lindbom would see time between the pipes. Lindbom entered Game Five in the first period to relieve goaltender Charles Williams. Williams, who has been the starting netminder through all five games so far, would come out of the game eight minutes into the first after letting in two goals on six shots. Lindbom would go on to stop 27 of the 29 shots he faced.
Scoring Leaders: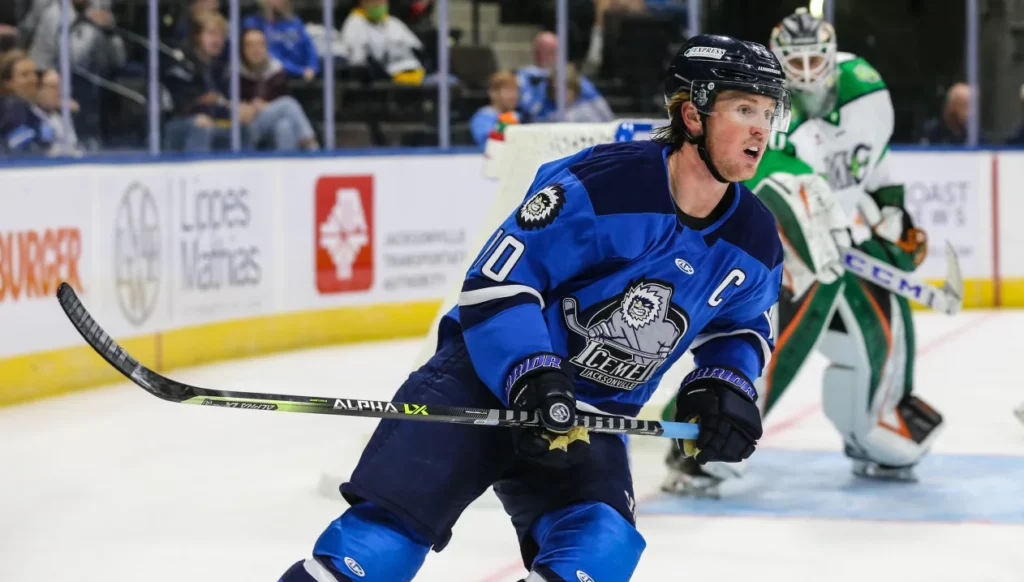 Icemen forwards Christopher Brown, Luke Lynch, and Craig Martin lead the team in points through five games this postseason. Icemen captain Christopher Brown leads the team with six points, all assists. Luke Lynch has a pair of goals and three assists for five points. Tying Lynch with five points is Craig Martin. Martin has found the back of the net three times and has contributed two assists so far.
Icemen defensemen Tim Theocharidis and Jacob Friend lead the defense in points production. Theocharidis has contributed four assists on Icemen goals to lead the defense group in points through five games. Jacob Friend has two assists.
Between The Pipes:
Charles Williams has been the man to beat in the crease in Round One but would get some help from Olof Lindbom in Game Five. Williams has allowed 13 goals on 134 shots faced, sporting a .903 save percentage. He has a 2.89 goals-against average through five games.

Olof Lindbom has only played 51 minutes so far this postseason but would help the Icemen secure a critical win in game five. It's a small sample size, but through those 51 minutes, Lindbom's been solid. After stopping 27 shots on Saturday, the goaltender has a 2.34 goals-against average and a .931 save percentage.
Series Recap:
Game one: Greenville 4, Jacksonville 1 [1-0 Swamp Rabbits series lead]
Game two: Greenville 1, Jacksonville 2 [1-1 series tied]
Game three: Jacksonville 7, Greenville 4 [2-1 Icemen series lead]
Game four: Jacksonville 1, Greenville 3 [2-2 series tied]
Game five: Jacksonville 5, Greenville 4 [3-2 Icemen series lead]

Game six is scheduled for a 7:00 pm ET start in Jacksonville Tuesday, May 2nd. If necessary, game seven will be played Wednesday, May 3rd, at 7:00 pm ET in Jacksonville as well.