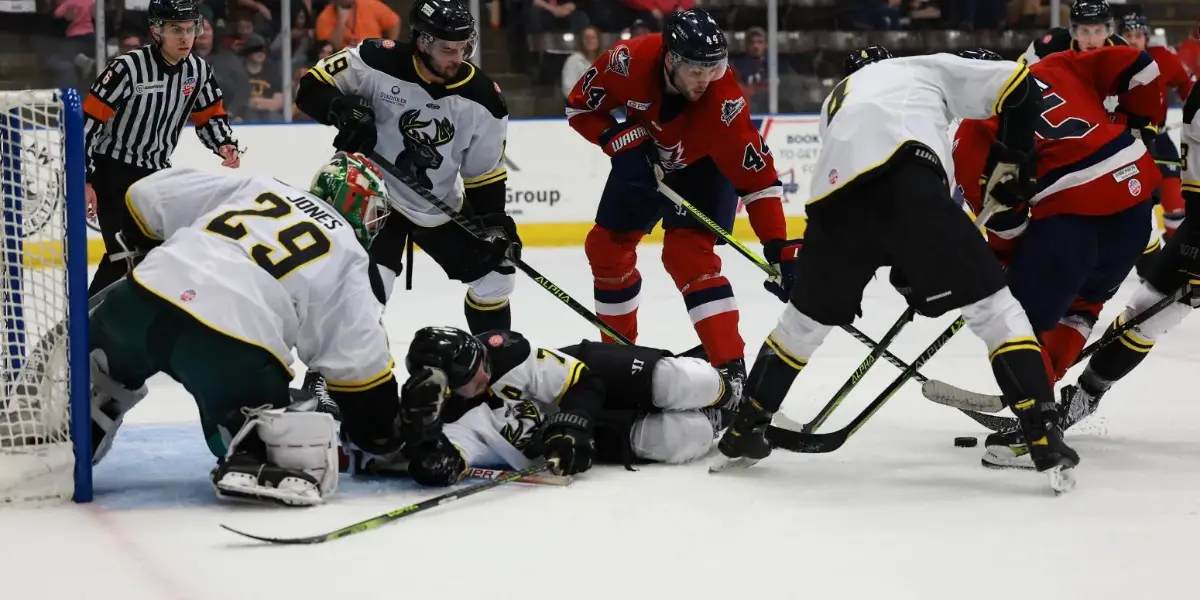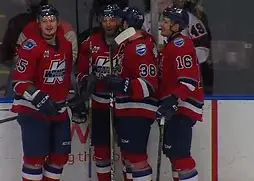 The Kalamazoo Wings entered the weekend of March 17-19, 2023, on a three-game homestand hoping to find a victory or two as the regular season edged closer to the finish but came up short.

On Friday, March 17, the K-Wings played their annual St. Patrick's Day Green Ice game in front of a sold-out crowd at Wings Event Center against the Fort Wayne Komets. Despite taking a 3-1 lead into the third period, the K-Wings could not close it out and fell to the Komets 5-3.

Justin Taylor opened the scoring for Kalamazoo at 5:55 of the first period, and Fort Wayne scored at 7:09 to end the period at 1-1. The K-Wings took the lead at 3:34 of the second period on a goal by Coale Norris from the slot with assists from Brandon Saigeon and Collin Saccoman. Kalamazoo extended their lead to 3-1 at 6:59 on a goal by Darby Llewellyn. Justin Murray and Kurt Gosselin drew the assists, and the K-Wings headed into the third period hoping to deliver a victory to the home crowd. However, the Komets were determined and scored four goals, including two on the powerplay and one empty-netter, to seal the victory while holding the K-Wings scoreless in the final stanza.

On Saturday, March 18, Kalamazoo faced the Toledo Walleye in the second game of the weekend home series and lost 3-1. Similar to Friday's game, the K-Wings scored first, but Toledo came back to tie, ending the first period at 1-1. Kalamazoo's goal was scored by Ben Copeland, with assists from Luke Morgan and Anthony Collins. The goal was special for Copeland, as it was his first professional goal. Despite outshooting the Walleye throughout the game, the K-Wings would not score again, and Toledo added two goals in the second period to seal the victory. The Walleye continued their winning, as this was their 18th consecutive victory.

The weekend's final game was against the Iowa Heartlanders on Sunday, March 19, and Kalamazoo hoped to close their homestand with a victory. However, it was not to be as Iowa blanked the K-Wings 2-0. Evan Cormier turned in a solid outing in goal, stopping 28 of 30 shots as Kalamazoo struggled to score for the second straight game. Next weekend the K-Wings are on the road, starting with a game against the Wheeling Nailers on Friday.