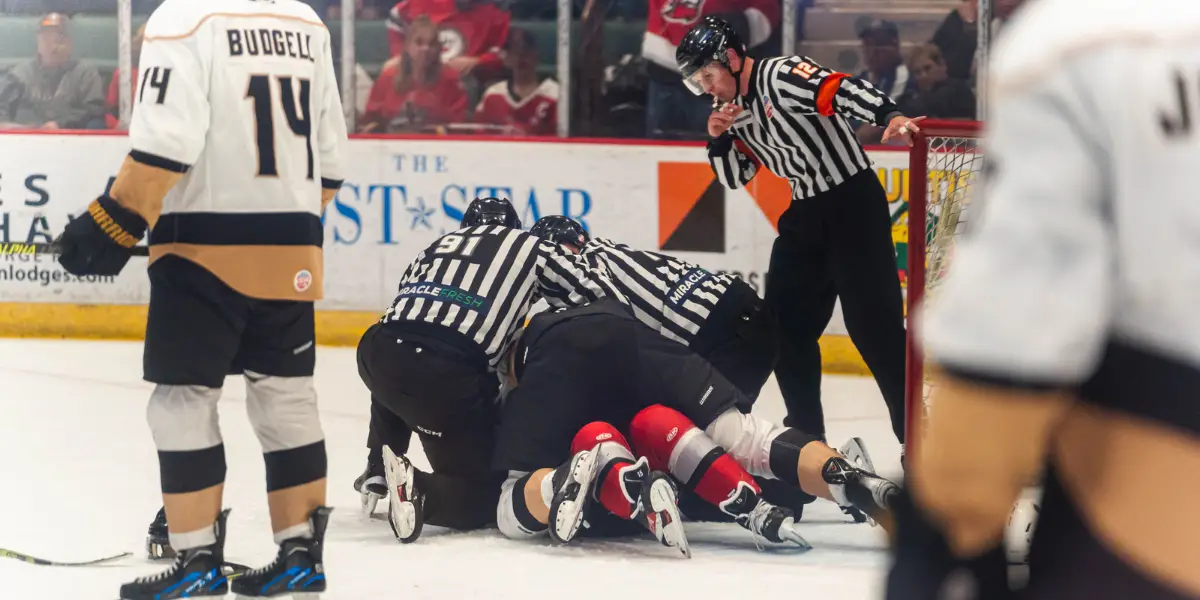 Glens Falls, NY- The Newfound Growlers bounced back on Friday Night after dropping Game One 5-3 on Wednesday. Newfoundland came hot in the first period as the Thunder didn't look like the team that was out there on Wednesday Night, as it was turnover after turnover for the Thunder in the opening frame. Pavel Gogolev, kept off the scoresheet on Wednesday, would feed Matt Hellickson, who'd fire one past Mike Robinson to open the scoring for the Growlers at 8:41 of the opening frame. Adirondack was lucky to head to the locker room down only one, but it wouldn't get much better for them. Newfoundland's power play would go to work early in the second as Keenan Suther's would tip one in to make it a 2-0 game just 3:42 into the middle frame. Adirondack would cut their lead to one as Matt Jennings scored on a wrap-around goal at 8:49.
Any momentum Adirondack gained from the Jennings goal only lasted 1:04 when Todd Skriving would pick up two goals in 2:28 as the Growlers had a commanding three-goal lead. Zach O'Brien would make it 5-1, but with less than a minute left, Grant Jozefek would feed Matt Slick, who'd make it a three-goal game. Kennan Suthers would score just 58 seconds into the third, and for the second straight night, we'd see a goaltender get pulled as tonight it was Matt Robinson who got the hook after giving up six goals on 25 shots, as Jake Theut saw his first action for the Thunder since March 25th as he stopped seven of the eight shots and will likely get the nod tomorrow evening. Adirondack couldn't get anything going all night as they were only able to throw 12 shots at Dryden McKay through the first 40 minutes but managed to get 13 shots on goal in the third, McKay made 21 saves in the win. "They just outplayed us, simple as that; those are skilled players, they are looking for shot-tips, we didn't do a good enough job in front or protecting the middle of the D zone and allowing them all the time when you do that, it's gonna smoke you every time, there's no question who the better team was Newfoundland," said Head Coach Pete MacArthur.
Game Three is Saturday at 5 pm. This is a HUGE game, as the winner will head to Newfoundland with a 2-1 series lead.